Saweetie is one of the most attractive female rappers in hip-hop, but it's widely rumored she had plastic surgery done to her body after becoming famous. When you compare her older pictures before the fame to pictures of her now you can see a drastic difference in overall appearance. This rises a question many people ask, did Saweetie before the plastic surgery look prettier?
A comparison like this is like comparing apples to apples, because she obviously attractive now. Where the difference lies is that some people feel the version of Saweetie before the alleged plastic surgery looked more "natural". Many people love when someone looks natural, and proud of their God given beauty.
Take a look at some pictures and videos of Saweetie before plastic surgery she allegedly had.
This is a video of Saweetie in college when she was part of the dance team.
Now here is Saweetie after plastic surgeries she allegedly had done. It seems her nose area changed the most.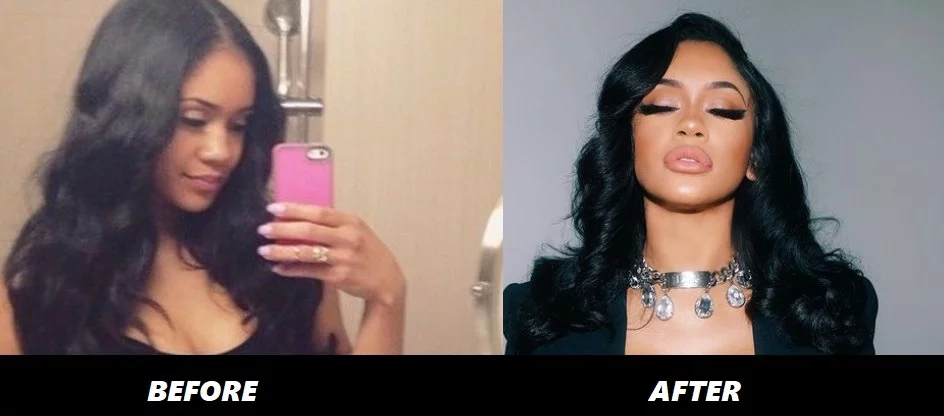 If Saweetie's appearance changed after plastic surgeries it just goes to show how the pressures of Hollywood can affect even the most seemingly confident people.
It's easy to see Saweetie was a naturally beautiful woman even before the money and fame.
Author: JordanThrilla Staff