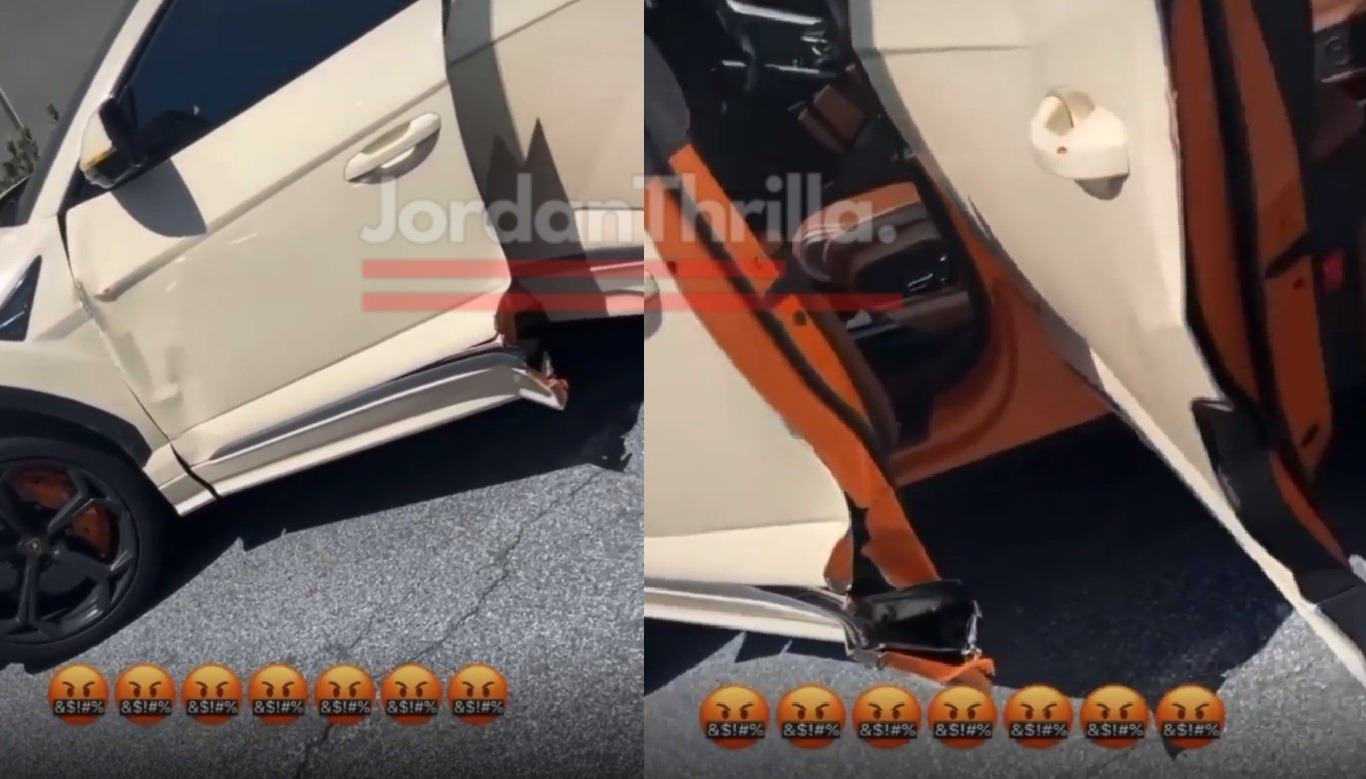 Most of the time if a Brinks truck is coming towards you it would be considered a good thing. It could possibly mean someone was bringing you are large sum of money. However, in Gunna's case it happened to be the cause of a stressful situation. A viral video shows the aftermath of Gunna's Lambo Urus hit by a Brinks Truck during an accident.
In the footage you can hear a very distressed Gunna saying, "ahhhh, ahhhh". He wasn't in physical pain, but was in emotional pain while taking in the fact that his $200K+ Lamborghini Urus was destroyed by a Brinks Truck full of money.
Do you see the irony in that?
During the moment he realized his door doesn't close anymore, you could really hear the hurt in his voice. Everyone knows when your car door doesn't close anymore it's really messed up. Those repair costs are going to be very high. Sometimes equally expensive as buying a whole new car.
If his insurance decides his car is total loss, he might get back a lot less than the car was worth in terms of a settlement payment.
Gunna will probably never look at money the same way again.
Author: JordanThrilla Staff