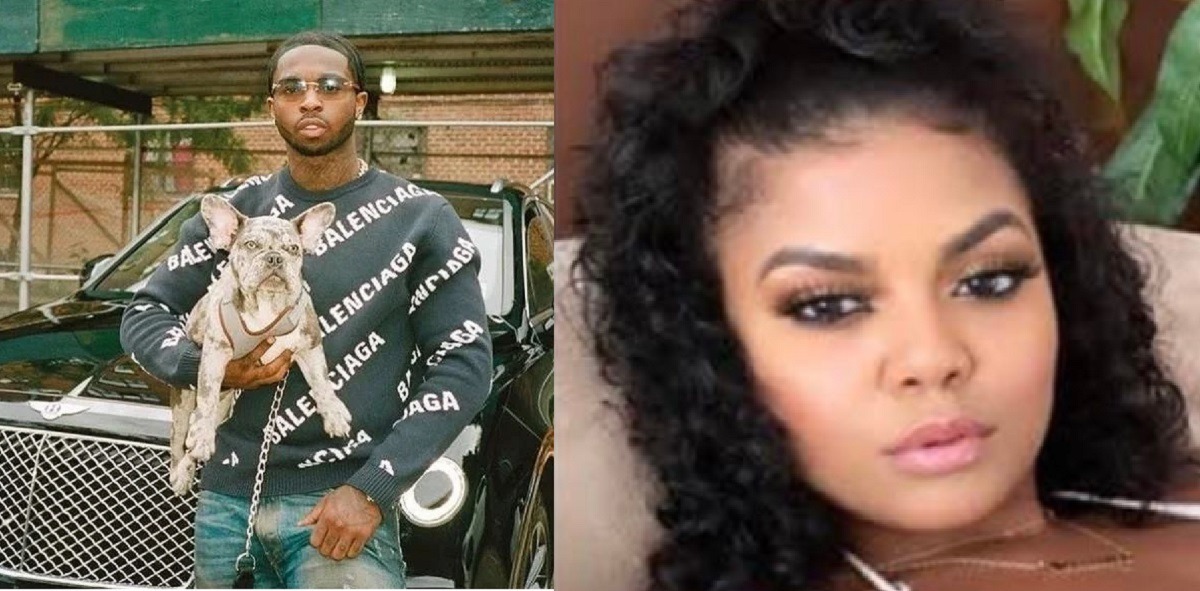 The woman in the bedroom with Pop Smoke the night he was killed has been identified as Talia Tilley. Due to a past Yung Berg pistol whipping situation a conspiracy theory that Talia Tilley setup Pop Smoke is catching even more steam. When new details revealing that Pop Smoke was in the shower when he got shot were released it reignited the Talia Tilley Pop Smoke Murder Conspiracy Theory.
Why Did Yung Berg Pistol Whip Talia Tilley?
A few years ago it was alleged Yung Berg Pistol whipped Talia Talley after finding out she set him up to be robbed. Yung Berg claimed that in the hours before and after a home invasion took place he caught Talia Talley giving their location to an "unknown" person. Yung Berg also claimed Talia Talley attacked him first before and after the home invasion. The photo below was the aftermath of the alleged pistol whipping incident.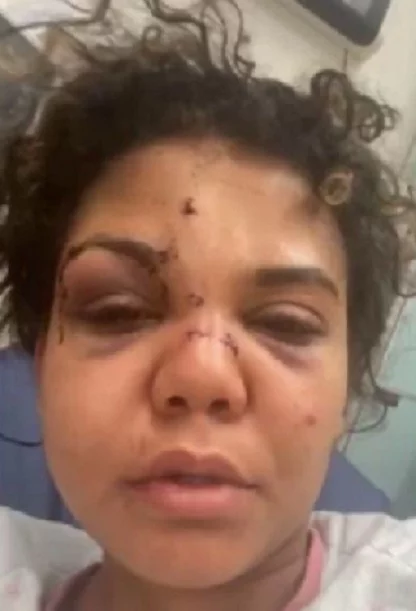 The Details of what happened when Talia Tilley Was in Pop Smoke Bedroom
According to a new report the masked men invaded Pop Smokes Airbnb by coming through his 2nd floor balcony window. One man put a gun to the head of Talia Tilley who was in Pop Smoke's bedroom while saying "Shut the f*** up do you want to die", while the other men ran into bathroom where Pop Smoke was showering. According to Talia Tilley's story she heard a fight in the bathroom then saw Pop Smoke running out before he was shot and fell to the ground. While he was down two of the men started to stomp him out as he was dying from the gunshot wound.
The details above were revealed by Detective Christian Carasco in attempt to make sure the sole suspect Corey Walker goes to trial. A few things about the story paint a picture that supports the conspiracy theory that Talia Tilley set up Pop Smoke to be robbed, just like she allegedly set up Yung Berg.
Firstly take a listen to the Pop Smoke 911 call slowed down. You can actually hear Pop Smoke was still alive and alert, but was also in a lot of pain.
Details That People Think Support Conspiracy Theory Talia Talley Set Up Pop Smoke to Be Robbed
Based on the details Detective Christian Carrasco provided it seems the masked men knew exactly where to find Pop Smoke despite the fact he was in a large AirBnb. They also knew to come him while he was in shower, which would presumably be the easiest way to catch off guard. Is it possible that Talia Tilley gave them the drop on Pop Smoke's bedroom location?
In the 911 call above did you notice how Talia Tilley switches up her story a few times as Pop Smoke's friends are asking what happened? Does that seem a bit fishy?
After the Pop Smoke murder went down Talia Tilley deleted all her social media accounts, and has since went ghost even till this day. Was she trying to scrub away any evidence that could connect her to a Pop Smoke set up? Is it a coincidence that Talia Tilley was the woman in the bedroom during two different home invasions?
Author: JordanThrilla Staff