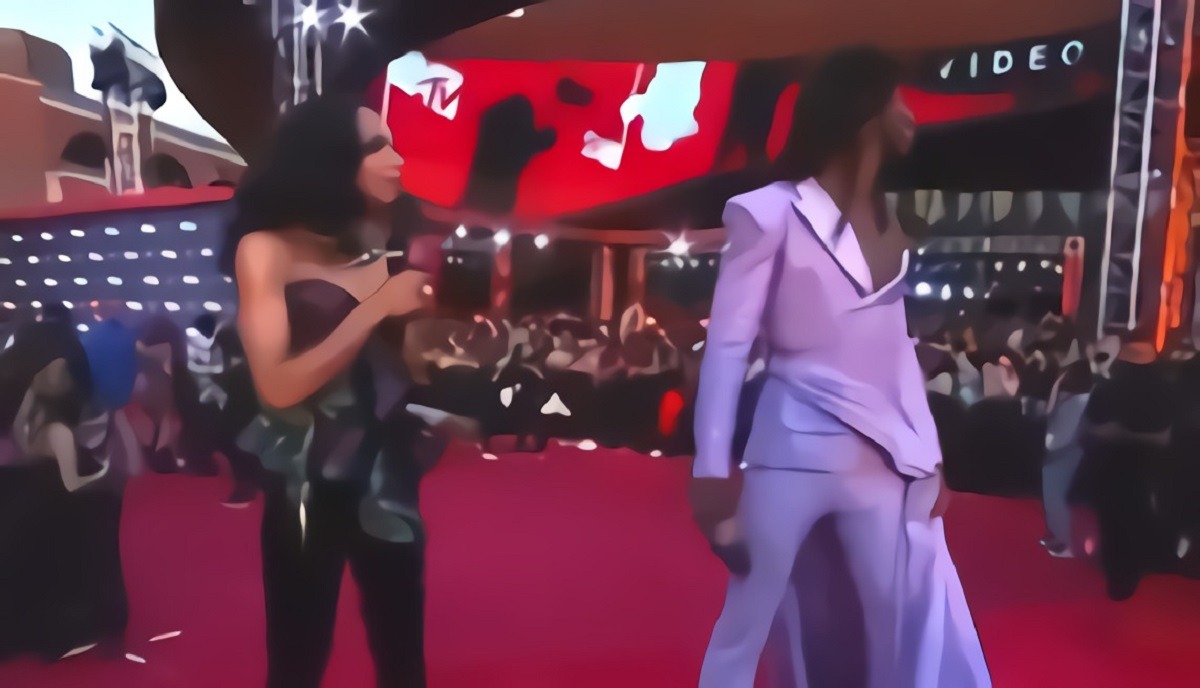 Lil Nas X's fashion choices have caused much controversy, but largely on social media they garner much praise. That could be the result of people who speak out against Lil Nas X in anyway getting cancelled by the LGBTQ community. Social media was buzzing again when Lil Nas X wore a dress to the VMAs, and it led to an interesting moment during his red carpet interview that may have angered the LGBTQ community again.
Did VMA Host Jamila Mustafa Diss Lil Nas X's Dress Outfit at VMA Red Carpet Interview?
VMA host Jamila Mustafa's reaction Lil Nas X's outfit was brutally honest when he asked for her opinion. He was probably expecting her to say something positive, since that what most people do either to be politically correct, or because they really like his style. However, Jamila Mustafa turned into Lil Boosie with her critique of his strange outfit.
Jamila Mustafa said she didn't like Lil Nas X's VMA outfit, without actually outright saying it. When asked about it here is what she told him,
"Listen, I'm not gonna say I'm hating on the fit, but let's move on, Okay?"
It seemed like Jamila Mustafa dissed Lil Nas X's VMAs outfit, but wasn't trying to be too direct out of fear of being cancelled by his LGBTQ army of fans.
Is VMA Host Jamila Mustafa Homophobic?
The big question now is will the LGTBQ community attempt cancelling Jamila Mustafa? On social media some people are already claiming Jamila Mustafa made homophobic comments about Lil Nas X with her critique of his VMAs outfit. However, there is an equal amount of people who think Jamila Mustafa wasn't dissing gay people, and was just being honest about an outfit she didn't think looks good.
At the end of the day Lil Nas X asked Jamila Mustafa what she thought, and she told him what she thought. She didn't just come out and say something bad for no reason.
Somewhere Lil Boosie and Sha'Carri Richardson were probably cheering on Jamila Mustafa's reaction to Lil Nas X outfit at VMAs.
Author: JordanThrilla Staff