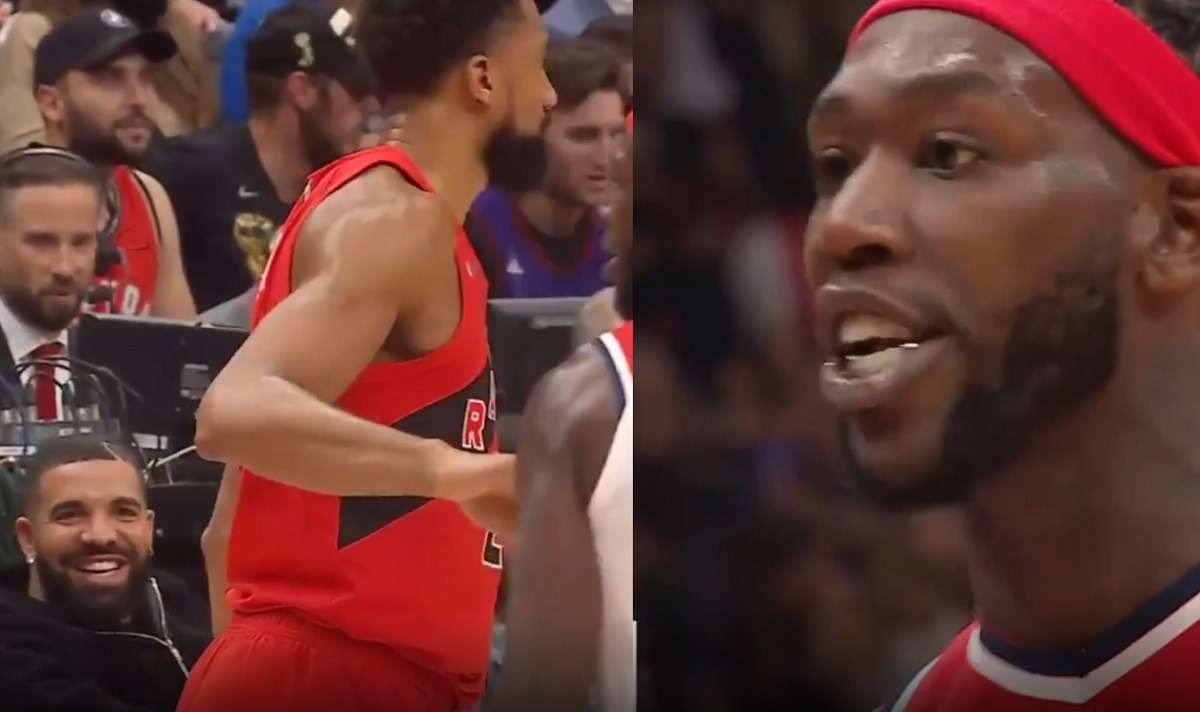 Wizards vs Raptors was a very one sided affair on the basketball court. The Wizards jumped out to a huge lead, and ended up winning the game by 15 points. Even though the game wasn't close there was still a playoffs atmosphere from the excitement of it being their first game of the season. That led to things getting heated between a Wizards superstar and a Canadian musician.
Did Montrezl Harrell Curse Out Drake During Wizards vs Raptors?
Viral video captured a Drake sequence that led to Montrezl Harrell getting a technical foul. The situation seemed to start when Drake said something slick on the sideline that Harrell didn't like. In response that camera showed what looked to be Montrezl Harrell cursing out Drake, but you really couldn't hear what he was saying. However, it was easy to see he was close to swinging on Drake, because you could see he had that angry vein people get in their neck when their temper is boiling.
Even after he moved from the area Drake was in, Montrezl Harrell was still talking in a vibrant manner to the referee. He was possibly trying to explain how Drake disrespected him, but was doing so in a very aggressive manner. Not surprisingly the referee eventually called a technical foul to end the commotion.
Drake had the "geez I was just playing" look on his face after Montrezl Harrell went off on him. The look you have when a person you were clowning snaps unexpectedly, and you don't know how to react.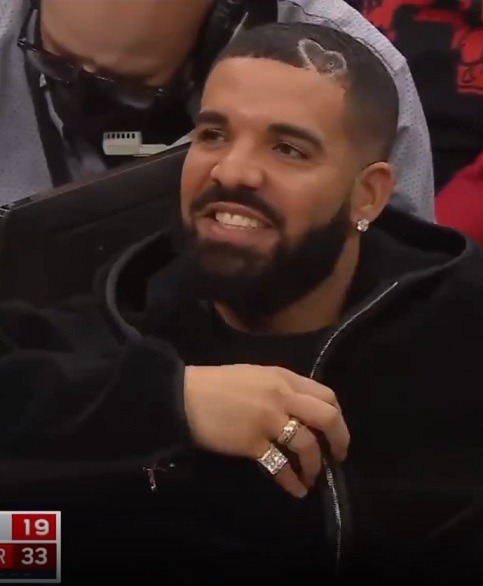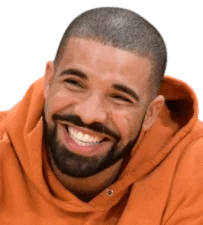 Whatever Drake said to get Montrezl Harrell that mad, he still got the last laugh in the end. On the game Harrell finished with 22 points on 9/11 shooting, along with grabbing 9 rebounds. He looked like the version of himself that dominated for the Clippers.
Wizards start off the season with a huge win. Could they be the surprise team of the East this season?
Author: JordanThrilla Staff