John Cena has been a staple in the WWE wrestling ring for quite some time. However, over the past year he was absent from the squared circle as he pursued other endeavors in his exciting life. That all change recently when he finally returned to his old stomping grounds to take on the Roman Reigns and Sami Zayne in a very competitive tag team bout. Unfortunately for him his thin hair stole the show.
Hair loss is a common problem for men, and it can be extremely frustrating. For some people it's difficult to accept that your hair is gradually disappearing, and you may feel like there's nothing you can do about it. The truth is, there are many ways to deal with hair loss and restore growth. The most important thing is to find a treatment that works best for you. Some people find that using a hair loss treatment cream is the best solution. Others opt for hair transplants or restoration surgery.
If you're looking for a more general solution, there are a variety of over-the-counter treatments available as well. Whatever treatment you choose, it's important consult with a qualified doctor, or specialist to ensure that you discover why you're hair is falling out. That raises the question of what caused John Cena's massive bald spot? People noticed it during his return matchup, and it's surprising, because just 1 year ago there were no signs his follicles were hanging for dear life.
John Cena's Bald Spot Sparks Steroid Use Conspiracy Theory
Due to his physical stature a conspiracy theory that steroid use caused John Cena's hair to fall out began to trend. Many people believe that this is same reason Hulk Hogan suffered from the same type of issue. Anabolic steroids are a class of drugs that are used to increase the body's muscle mass. They are also used to treat conditions like anemia, and certain types of cancer. Anabolic steroids can have adverse effects on the body, including the development of hair loss. They can increase the levels of male hormones in the body. The heightened level of hormones can cause the hair follicles to shrink, and damage surrounding skin eventually causing it to fall out.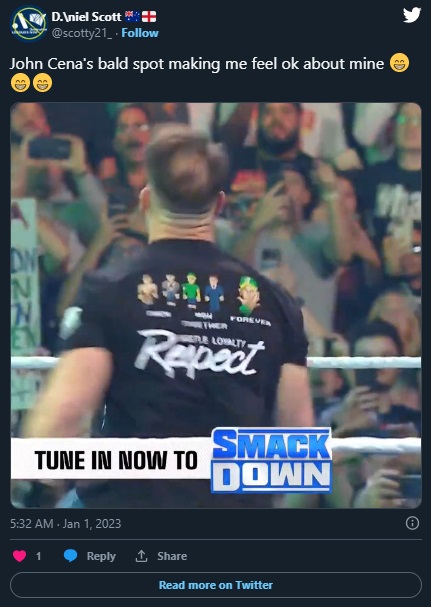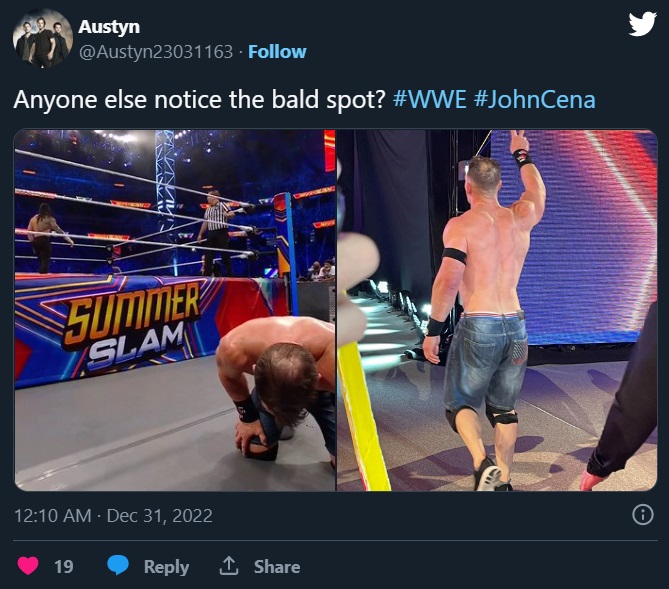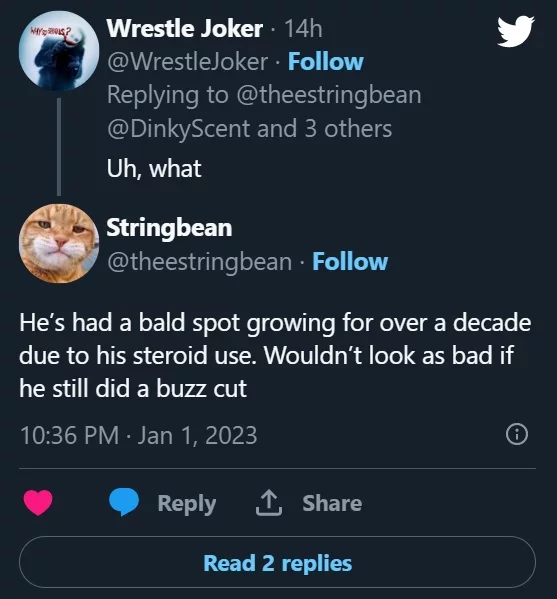 If there's any saving grace about this situation it would be that John Cena's bald spot doesn't look as bad as Kevin Durant's, and he probably doesn't use steroids considering how skinny he is. He also about 10 years younger.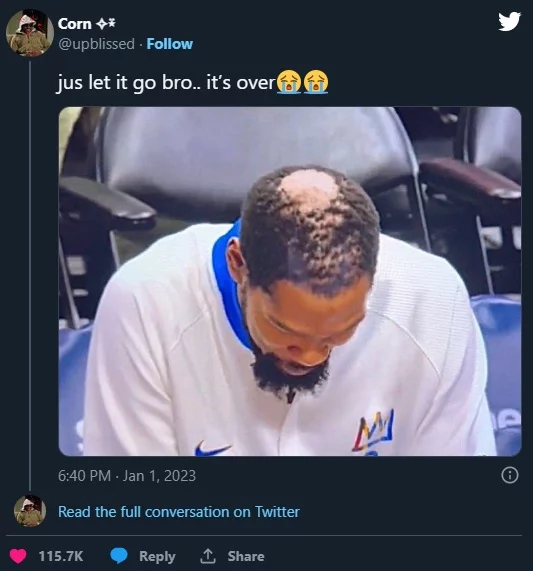 At the end of the day Cena is 45 years old, so he is at a common age where many men are battling to keep their youth in tact by trying to hang out to their precious hair. It's just strange that he had no signs of a bald spot just a year ago. Hopefully it isn't a side effect of his alleged steroid use.