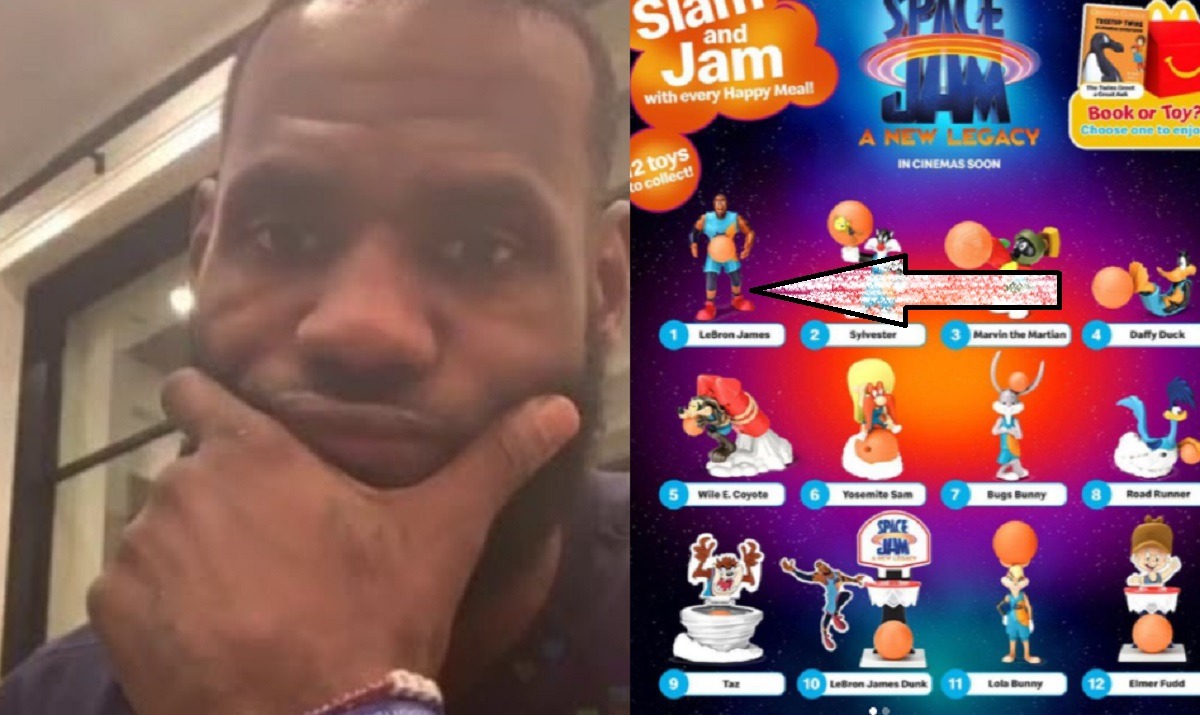 By now we all know Lebron James has some major hair loss issues he's battling. It seems like the thickness of his hair changes every time he's seen out in public due to the different techniques he uses to hide his balding. It seems now his hair loss has officially become part of toys made in his likeness too. As example the huge bald spot on McDonald's Lebron James action figure for Space Jam is going viral.
The poorly designed figurine looks like a fat version of Lebron, and has a completely different looking face. However, it seems they forfeited designing his face and body accurately to perfectly recreate his bald spot. It's so perfect it seems like McDonald's is trolling by putting a bald spot Lebron James' Space Jam figure.
Is that Lebron or Jaleel White?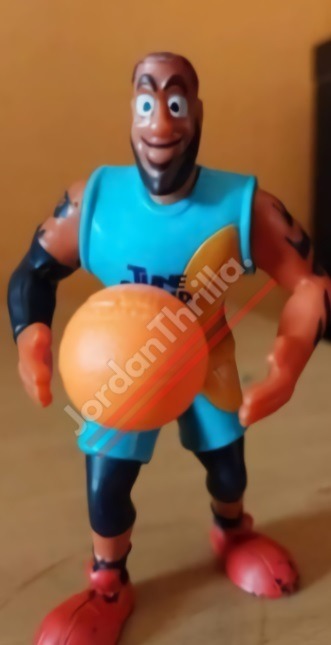 McDonald's wrong for this one, they did that man dirty.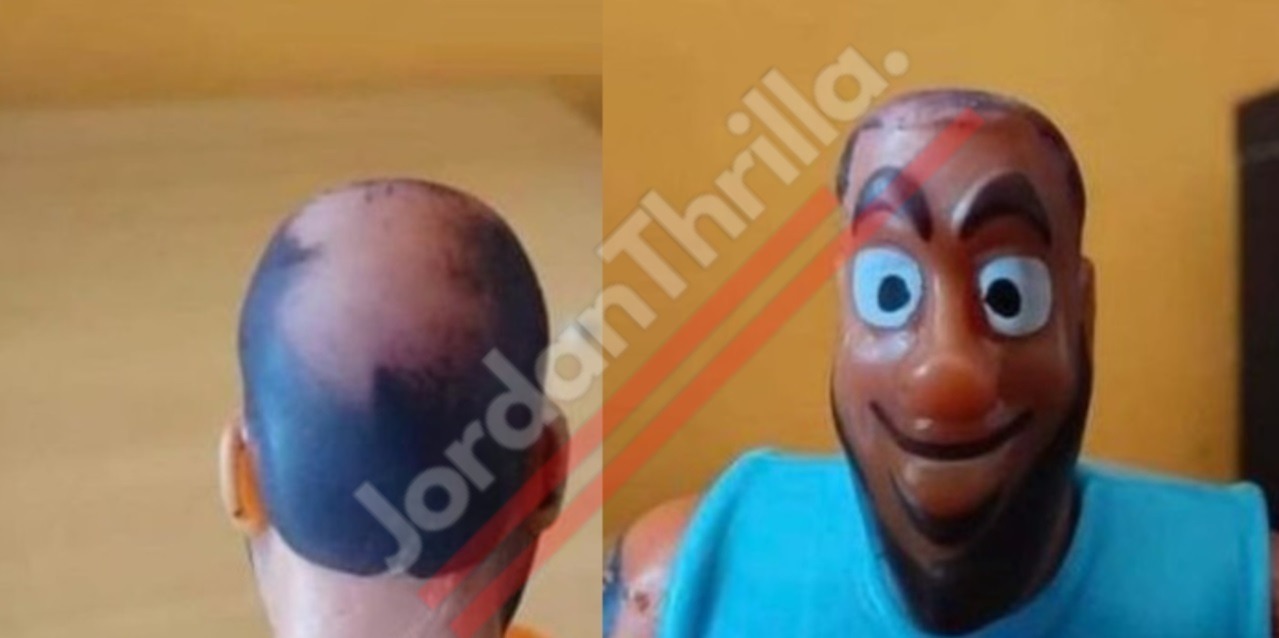 Look how accurate the shape of the bald spot is.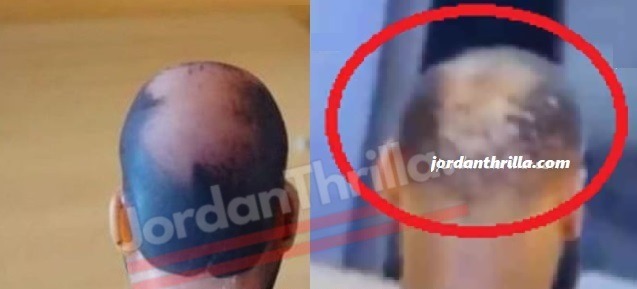 Could this be the first time in history that a sports athlete who is known for being self conscious about his hair loss got a figurine made with the bald spot they try to hide?
When Lebron saw the bald spot on his Space Jam figure he probably painted over with permanent marker.
Author: JordanThrilla Staff