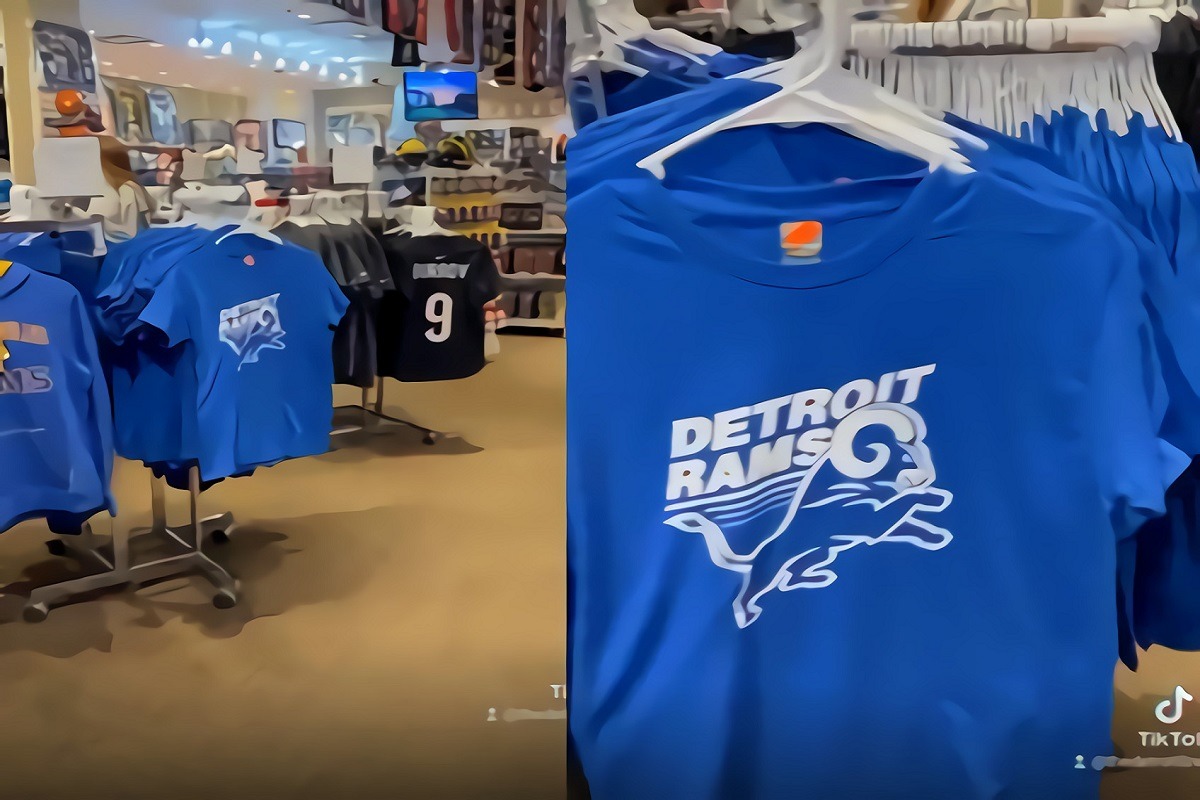 Who in the world are the Detroit Rams? The city of Detroit is going viral for the strangest reason, and many people who live in that area are a bit embarrassed. The situation involves a player that doesn't play for the Detroit Lions anymore, but for some reason they are using the Rams name to pay homage.
Why Are Stores Selling Detroit Rams Gear in Detroit?
As you probably know Matthew Stafford played 11 years for the Detroit Lions from 2009 – 2020. In 2021 he joined the Los Angeles Rams, and is now in the Super Bowl for the first time. Naturally some Lions fans are happy to see him finally reach that pinnacle considering how long he played for the franchise, but the city of Detroit has taken things a bit too far.
A viral TikTok video shows stores in Detroit selling 'Detroit Rams' gear to honor Matthew Stafford making the Super Bowl. The gear literally has the Rams logo on it, which is quite embarrassing all things considered. To put this in perspective, just imagine if there was 'New England Buccaneers' gear being sold in Boston after Tom Brady made the Super Bowl last season. In many peoples' eyes the city of Detroit has sank to a new low.
People in Detroit are Begging Detroit to Stop Selling Detroit Rams Matthew Stafford Gear After Viral TikTok Video
The video above is so embarrassing that some people in the city are begging Detroit to stop selling Detroit Rams gear in honor of Matthew Stafford. For example in a viral tweet seen below Isaac aka WorldofIsaac reacted to the situation with his message,
"The Detroit Rams stuff is so goddamn stupid and embarrassing for the entire city. Stop it. Stop it right now."
You can feel the pain in his heart while he was writing that.
Where Can You Buy Detroit Rams Gear?
It's cool to be happy for a former player of a franchise, but to be selling team gear that has another teams logo and name on it is a bit strange to see. According to reports the Matthew Stafford Detroit Rams gear is selling out very fast at all store locations, so in a way it was genius from a business profit perspective. Based on the video above if you're in Detroit you can find the Matthew Stafford Detroit Rams gear Pro Sports Zone stores.