The humanitarian inside Kyrie Irving continues to grow more and more each day, and now he has done something incredible overseas. In viral photos Pakistani kids celebrated Kyrie Irving building a PAANI solar water center in a Sindh Pakistan village. One Pakistani kid held up a "Thank You Kyrie Irving" sign with his picture on it. He's a legend there now.
Viral photos show a large blue colored device powered by the Sun that will provide clean water to Pakistani families in the surrounding village. The project was funded by his K.A.I. family foundation. His efforts will give around 1,000 Pakistani villagers access to clean cold water. Not only will it sustain their health, but also their farming.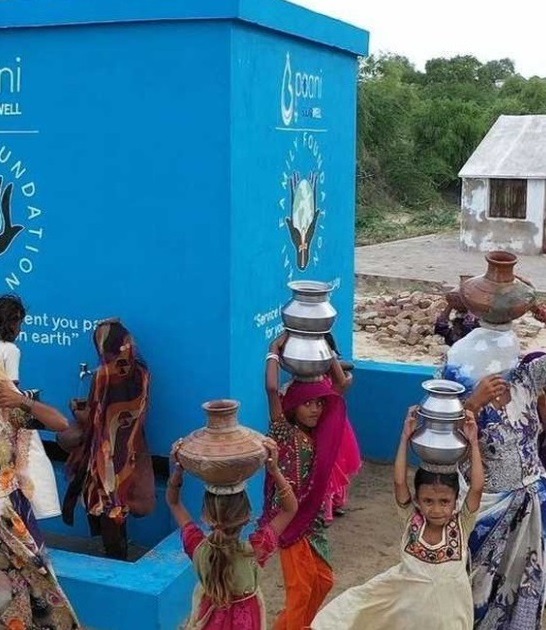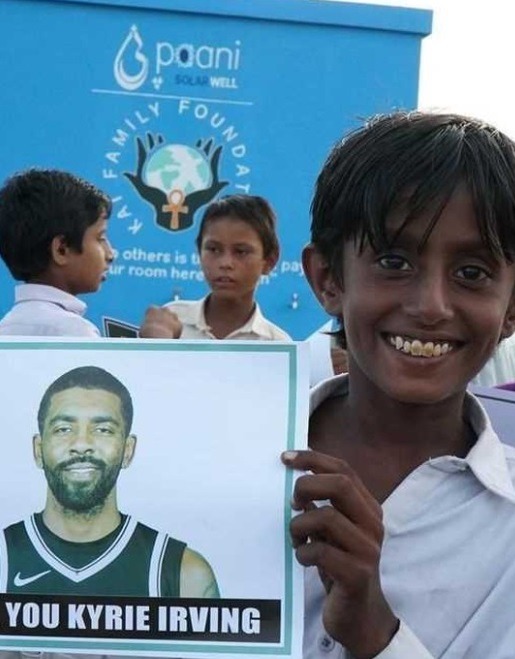 Limited access to healthy clean water is one of the most dangerous aspects of life in that area of Pakistan. In some cases they would have to travel long distances on foot just to find drinking water for their families. Thanks to Kyrie Irving the quality of life for generations of people in that Pakistani village will improve going forward.
This is only the beginning of many more projects to come from his incredible K.A.I. Family Foundation.
Author: JordanThrilla Staff