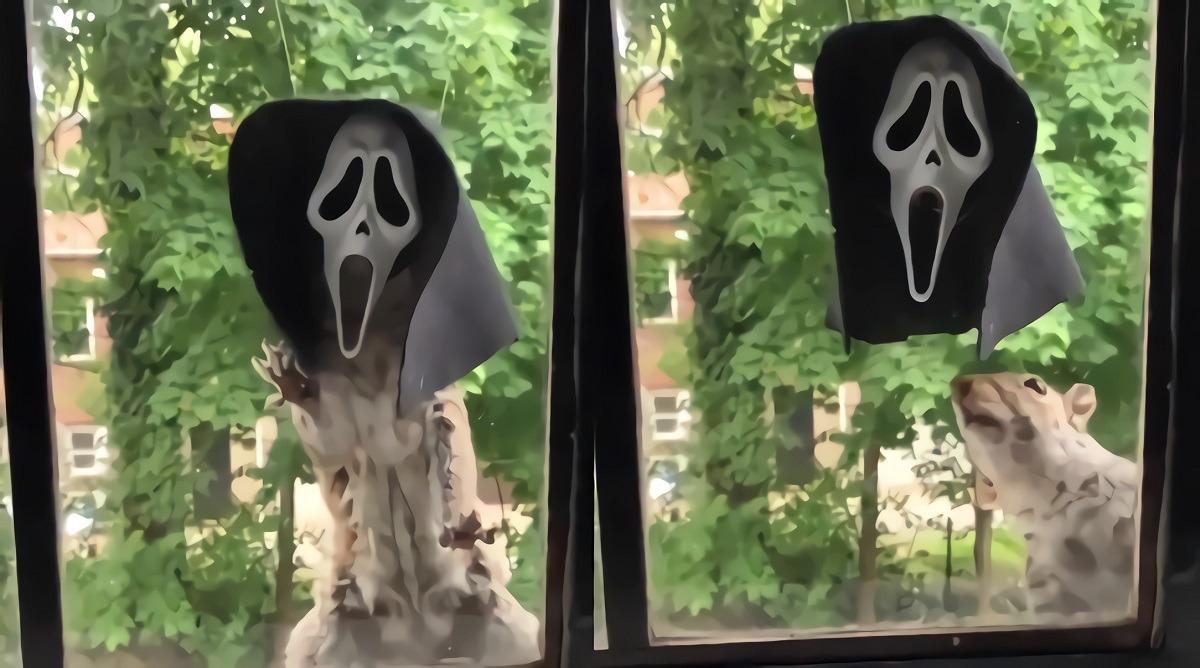 Do you like feeding squirrels, Halloween, and the Scream movie? If you answered yes to at least 2 out of those three things then you'll probably like what this article about.
With Halloween right around corner people are already coming up with unique ways to bring fear and creativeness together. Now there is way to feed squirrels and scare people all at the same time, while also paying homage to the classic Scream movie that took theaters by storm in 1996.
The Scream Halloween Mask Squirrel Feeder is Legendary
A viral video shows what might be one of the greatest Halloween inventions ever. A squirrel feeder that is also a Scream Halloween mask. When ever a hungry squirrel comes to the feeder it also looks like the Squirrel is wearing a Scream Halloween mask.
Squirrels are already a bit creepy when you see them up close, especially with their very twitchy movements.
Add a Scream mask to the equation, and you truly have some nature made horror.
Author: JordanThrilla Staff