Ivy has been known to grow on street lamps, and the botanical garden in the city Breslavia in Poland is no exception. Nestled in the heart of the city, the botanical garden is home to a variety of plants and flowers. The ivy has grown up the lamp post, and it looks like it could be a monster from the paintings of Zdzislaw Beksinski. The ivy has twisted and turned, creating an intricate pattern that wraps around the steel post. The leaves are a deep green, and the vines are a light brown, creating a stunning contrast. The lamp lights bring it to life with their eerie orange glow.
It's almost like the ivy has a life of its own, and it has taken on a personality of its own as well. It is almost like a living sculpture, and it has the potential to be one of the most beautiful sights in the city. As the sun sets, the ivy casts a shadow on the ground, creating a mesmerizing sight. The ivy's intricate pattern, along with the contrast between the leaves and vines, makes it look like a monster painting from Zdzislaw Beksinski.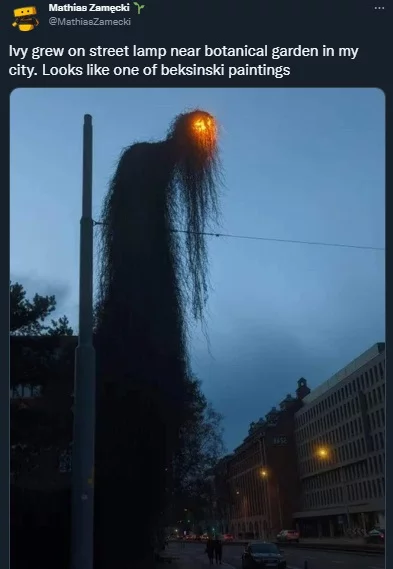 More Details About Where the Viral Ivy Growing on Lamp Post is Located
Located on 23 Sienkiewicza street in Breslavia Poland, the ivy has become a symbol of the city, and it is a reminder of the beauty of nature. It has become a source of inspiration for many visitors, and it conveys the beauty that can be found in the city. The ivy is a reminder that nature is alive and well, and it is a reminder that art can be found in the most unexpected places.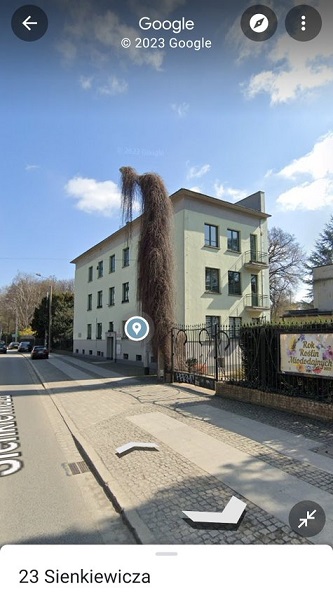 The ivy covering the street lamp near the botanical garden in the city is a reminder of awe inspiring the natural world is. It has taken on a life of its own, and looks like a real life painting from Zdzislaw Beksinski works. How scary would it be if it suddenly started moving though?