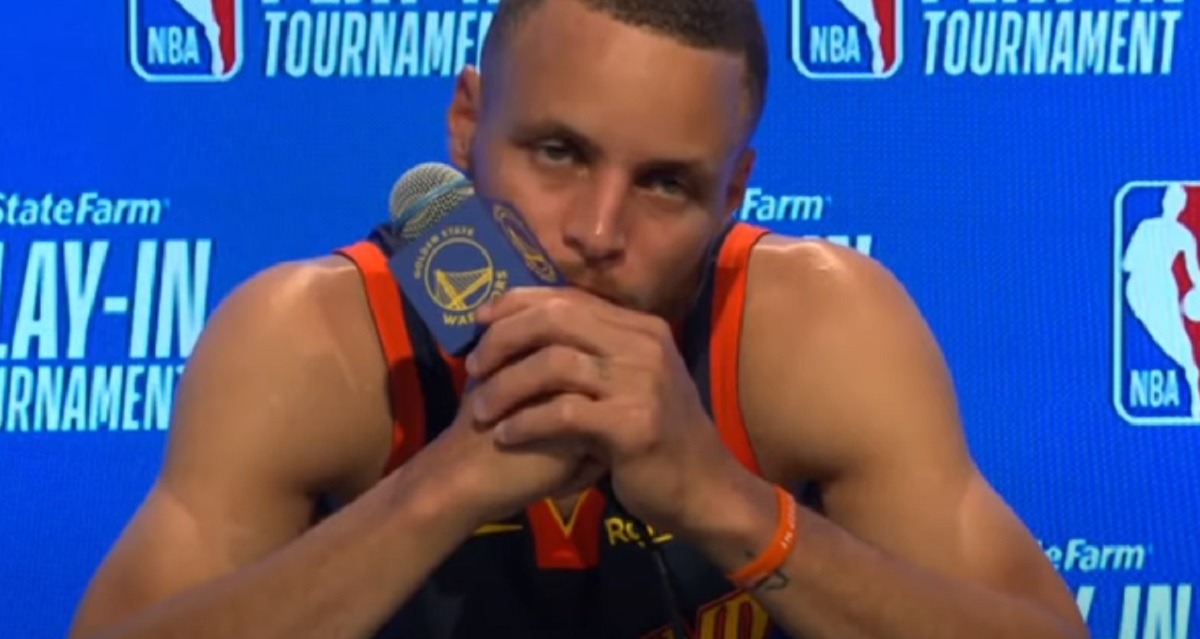 With Warriors loss to Grizzlies the franchise found itself back in unfamiliar territory for yet another season. They didn't make the playoffs even after securing the 8th seed due to NBA's new Play-in format, which probably makes this sting even more. Naturally people are trying to focus on the bright spots of Warriors season, and their improvement from the season prior. However, it seems Stephen Curry is making excuses for next 2021-22 season already, so people probably shouldn't be so optimistic.
During the postgame interview after Warriors were eliminated from Play-in contention in heartbreaking fashion a reporter brought up the progress they made, and asked Stephen Curry if next year would be the year Warriors return to form with Klay Thompson coming back from injury. Despite the fact that Warriors improved from winning 15 game last season to 39 games this season, their superstar player still isn't 100% confident about the future. Stephen Curry wouldn't guarantee Warriors would be a contender next season claiming there is too much uncertainty.
In his own words Stephen Curry said, "I get that there is a 30,000 foot view of who we are as a team and what were used to… Those conversations are going to pick up now, but there's too much uncertainty". Those words won't be comforting to most ailing Warriors fans.
Skip to the 10:15 mark of the video below.

Could this be a sign that Stephen Curry requesting a trade in the future is an actual possibility? What would really happen if Klay Thompson comes back and Warriors still remain stagnant?
There is so much unknown, and the leader of the team seems to have lost his confidence in the long term success of the team. It's possible the Warriors may never return to who they were before Stephen Curry's retires or changes teams. Could be a legendary 30 for 30 on ESPN one day.
Author: JordanThrilla Staff