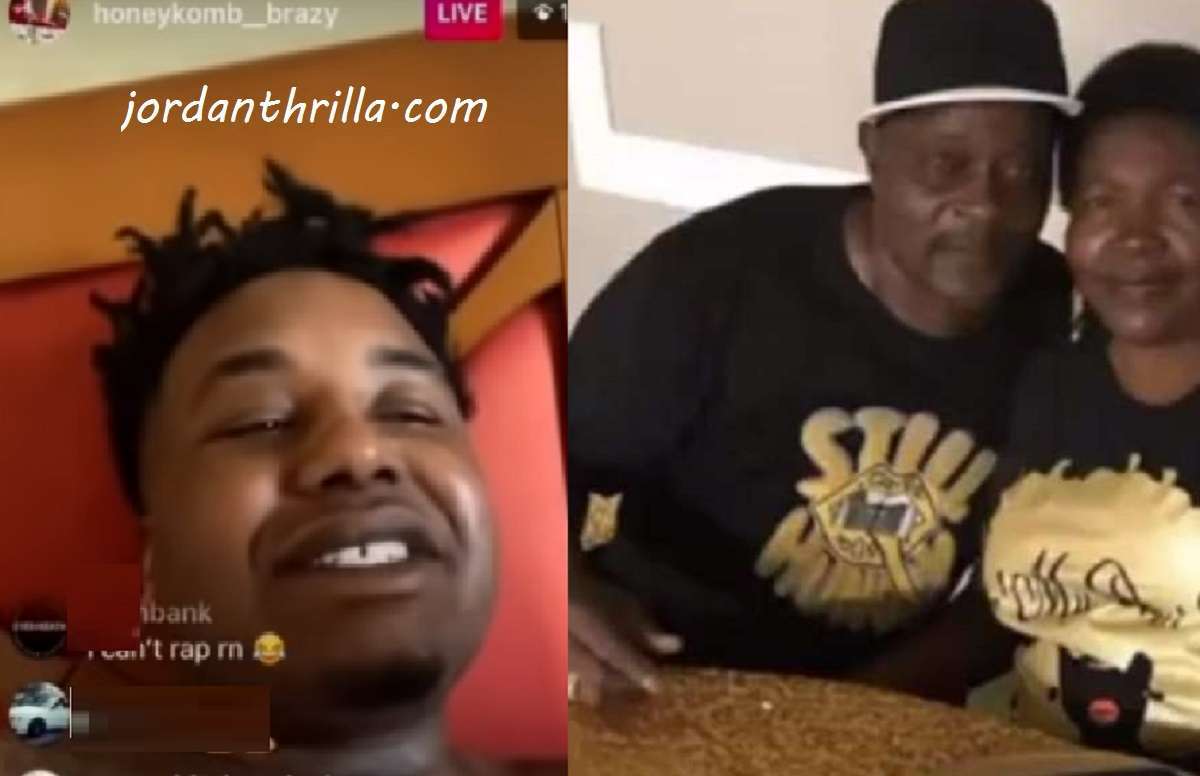 Honeykomb Brazy confirmed wha caused his house to burn down, and what was used as the bomb during the shooting. In a viral Instagram post Honeycomb Brazy said the shooters shot oxygen tanks his grandparents used for COVID-19 symptoms.
Pure oxygen is highly flammable when it comes in contact with anything hot, and a bullet from a gun would be extremely volatile in that situation. Based on his story it seems the shooters used oxygen tanks to bomb Honeycomb Brazy's house.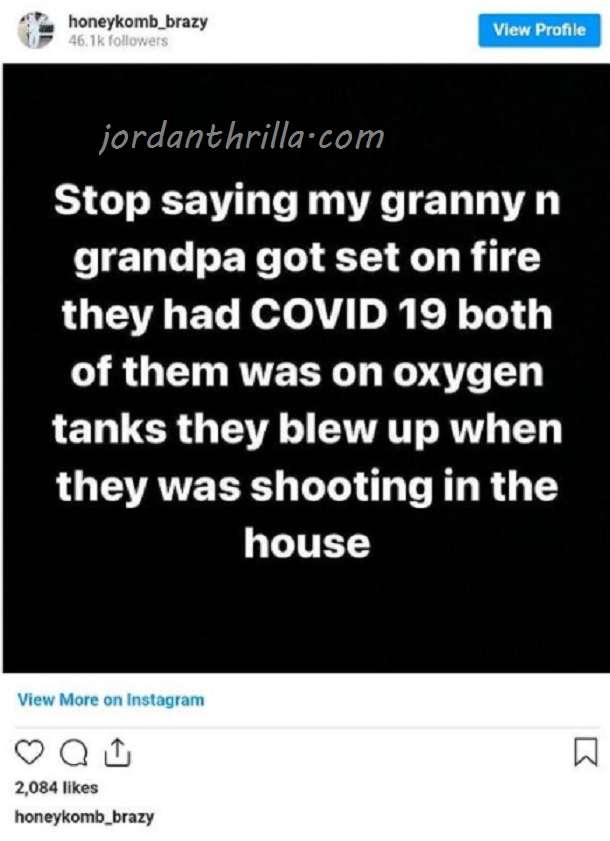 In this clip from the house fire footage below, you can hear someone say they heard the explosion after the gunshots. That explosion came from the Honeycomb Brazy's grandparents' oxygen tanks.
Press the unmute button at the bottom right of the video if you hear no sound.
You can see the full video here.

With this new information it makes this situation even sadder. This means his grandparents were right next to the explosion when it went off, because they were most likely connected to the oxygen tanks.
This is just too crazy, and too sad.
Author: JordanThrilla