Is Megan Thee Stallion auditioning to become a wrestler? This what people are wondering after Megan Thee Stallion's Randy Orton WWE Wrestler looking photoshoot picture went viral.
In the picture Megan Thee Stallion is posing like Randy Orton did in a WWE photoshoot from years back. Her shoulders are slumped, her wingspan looks like she can guard all 5 positions in the NBA, and it looks like she saying "Ughhhh" in a real deep voice. She is usually a beautiful woman, but somehow the photographer made her look as unflattering as possible, which has angered her fans.
Take a look at this viral reaction to Megan Thee Stallion's WWE Wrestler photoshoot picture.
Now check out the Bazaar Megan Thee Stallion Photoshoot compared side by side with the Randy Orton photoshoot for WWE.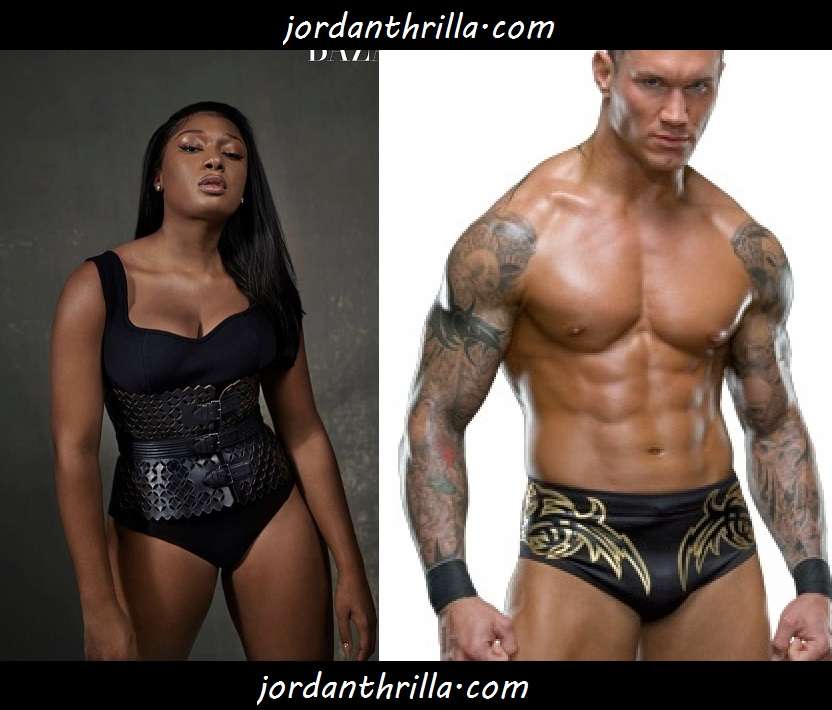 Maybe the photoshoot was supposed to look this bad by design so it would go viral, but it was most likely a colossal mistake on predicting how fans would react to these photos. Interestingly enough it's possible Megan Thee Stallion liked these photos before they were released, but she is now learning her fans have a very different view of how her photoshoots should look. Perhaps the visuals don't correlate with the type of music she makes, which is confusing people.
There are a few people who think that picture is a unique break from the norm of female hiphop artists being over $exualized in every photo.
Author: JordanThrilla