What would people say if Joe Biden allowed a rapper from another country to shoot a music video inside the White House? This question is viral after Meek Mill sparked major controversy over his choice of scenery for a new music video. As you probably know Meek Mill was recently in Ghana Africa on his first trip to the country. Based on the videos posted on social media he was being treated like a king while he was there. Apparently people think he took advantage of that, and disrespected the country in the process.
Meek Mill Accused of Disrespecting Ghana After Shooting Music Video at Flagstaff Jubilee House
The people of Ghana feel disrespected because of Meek Mill's recent music video shoot at the Flagstaff Jubilee House, which was once the residence of their first president, Kwame Nkrumah. It is now a national monument, and is considered a symbol of the country's independence and sovereignty, similar to we view the White House in America. The video shoot, which was filmed on location at the Flagstaff Jubilee House, was seen as a blatant disrespect to the nation by many on social media.
Based on viral reactions many Ghanaians feel that the video shoot was an insult to the nation's history and heritage. Outrage was expressed amongst many Ghanaians, who feel that Meek Mill should have had better judgement before filming at the Flagstaff Jubilee House. Some have argued that the site should have been treated with more respect, as it is a symbol of the nation's independence. It appears the growing sentiment that the video shoot was an inappropriate way of using the nation's history and heritage for commercial gain.
Take a look at the footage, and some reactions from around Twitter.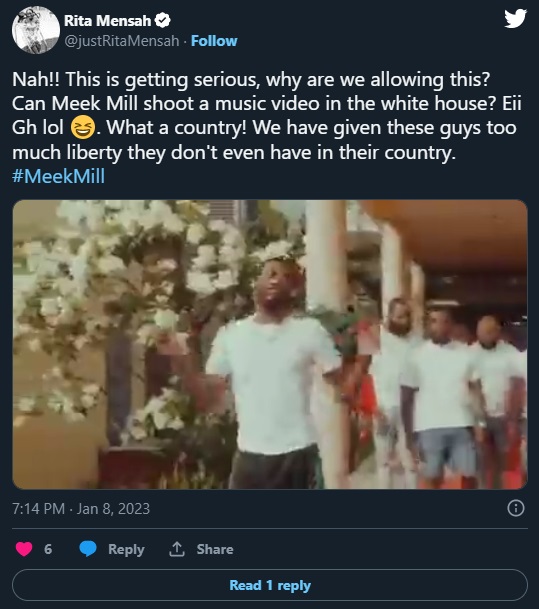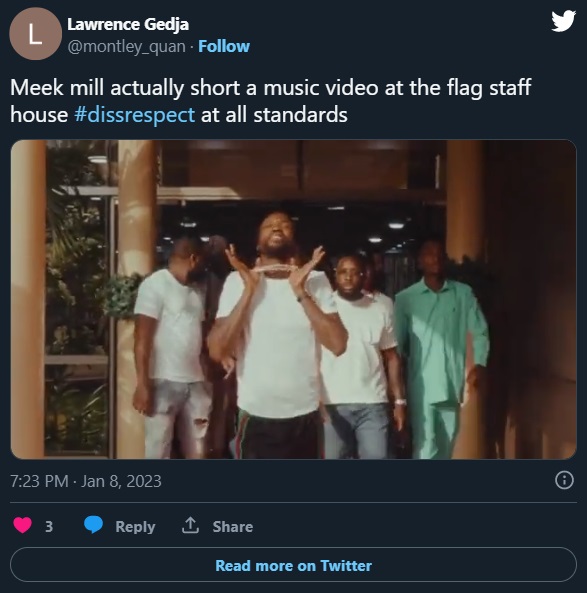 The big question here is will Meek Mill scrap the video if this controversy gains too much steam? Surely if a country of people feels disrespected then that might be the smartest decision.