Charleston White is going viral for posting a strange video on IG after an alleged altercation he had with Soulja Boy in Miami. People always joke about Charleston White's antics and claim he isn't about that life, but apparently he's ready to disprove the narrative once and for all. On Instagram Live he sent a bold warning to several gangs.
Did Charleston White Fight Soulja Boy? Details About The Alleged Charleston White Soulja Boy Altercation at Rolling Loud Miami 2022
According to reports Soulja Boy and 10 members of his crew pulled up on Charleston White in Miami, and things got very hectic. If the rumors are true Soulja Boy told Charleston White he just wanted to talk, but he felt threatened and decided to defend himself. According to the allegations Soulja Boy's crew started fighting Charleston White, then he started spraying everyone with mace. This altercation allegedly happened at Rolling Loud Miami 2022 near Collins Ave.
Bulletproof Vest Charleston White Declares War Against All Gang Members and Shows Weapons on Instagram Live
After the Charleston White fighting Soulja Boy at Rolling Loud Miami 2022 situation went viral, something even crazier happened on Instagram. In a viral IG Live video a bullet proof vest wearing Charleston White declared war against all gangs saying "I'm taking the Crips, Bloods, and all the gang bangers to war. I'm dissing their set, I'm dissing their dead homies. Yeah I think I'm untouchable. It's been 4 years, and I haven't been touched yet".
Many people are very worried about Charleston White's safety due to how crazy he is talking in this IG live video. Take a listen.
Later on in the Instagram Live Charleston White showed off his guns, which appear to be semi-automatic rifles, and dissed King Von.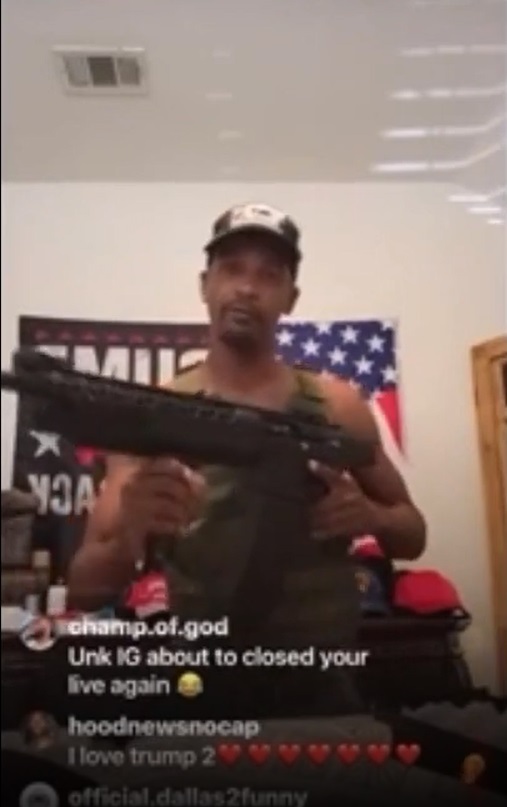 In many cases feeling invincible has been the downfall of many men. Hopefully that won't be downfall of Charleston White as well, but if it is he brought this all on himself. Declaring war on every gang just isn't smart, and also puts people around him in danger. Charleston White has always been bold with his words so this situation isn't surprising, but it's safe to say this probably won't end well.