Colin Cowherd may have had the worst slip of tongue he has ever had during his time on television today. Colin Cowherd saying "Two Titties" to Joy Taylor during The Herd is going viral.
It all started during a conversation about Tom Brady, Tampa, and Los Angeles. He was already slurring words before he made the colossal mistake. While trying to say "Two Cities" Colin Cowherd said "two titties". He was looking right at Joy Taylor's chest area as he made the unintentional disrespectful remark.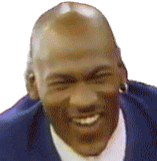 Joy Taylor's reaction to Colin Cowherd saying "Two Titties" was a look of disbelief. It seemed like she was saying "Did you really just say that on air" in her mind, but in reality no one knows what she was thinking.
Rather than apologizing after Colin Cowherd laughed it off, and quickly tried to move on like nothing had happened. He is probably still feeling very embarrassed right now though. Around social media people are calling this incident the "Joy Taylor Affect".
Authors: JordanThrilla Staff