Do the Buffalo Bills have some of kind unknown connection with the weather system in their city? As you may or may not know Buffalo New York is in the midst of one of the worst snowstorms ever. The impact of the storm was felt by Bills fans when the arena venue for their Sunday game was changed to a location in Detroit due to snowfall in Orchard Park. Now there seems to be something spooky going on as an HRRR Weather Radar model showed something very peculiar on live news.
Details about the Conspiracy Theory Involving Buffalo Bills Logo in Snowstorm HRRR Weather Radar Images
According to reports around 70 inches of snow has fallen in Buffalo, NY over the past 24 hours making it one of the most extreme snowstorms in US history. The peculiar thing about this scary situation is the pattern at which the snow is falling. When the latest HRRR model was released it appeared to show the Buffalo Bills logo was recreated by the Snowstorm. This led to conspiracy theories about whether Mother Nature was sending the Buffalo Bills a message via snow. Is it possible she's a fan, or someone who wants them to leave the city? Perhaps she's feeling frustration about their 2 game losing streak, and thought forcing them to change scenery might help their chances of winning their next game.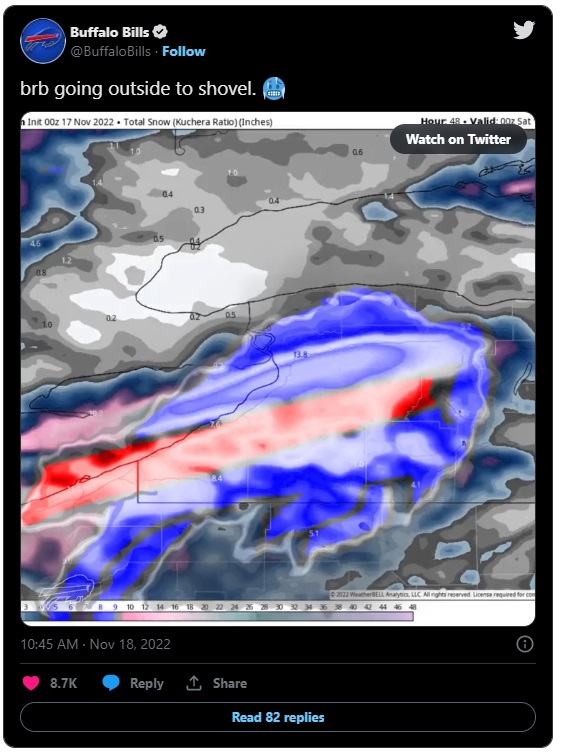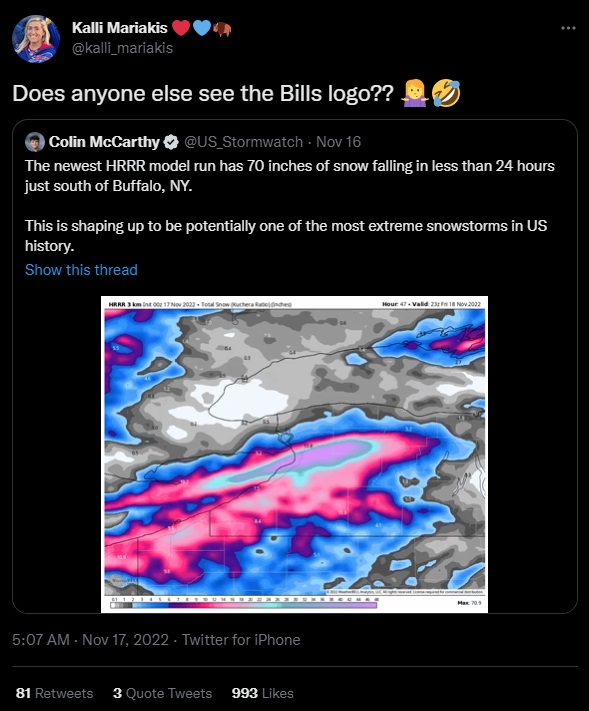 When mother nature talks you have no choice but to listen. Considering what is seen in those HRRR model images it seems she is talking directly to the Buffalo Bills via a snowstorm. What message is she trying to send though? Mother Nature doesn't have to explain herself, so the world may never know.