If you have been on TikTok recently, you might have seen a video that claims to show the former health secretary Matt Hancock cleaning his butt at Glastonbury festival. The video, which has over 200,000 views, shows a man in yellow boxer shorts dipping his face into running water and then pulling his shorts open from the back to let the water wash his buttocks. The man then rubs the water in his crack, before wiping his legs and turning the tap off.
One of the most viral versions of the video was posted by a user who captioned it: "Glastonbury is a weird place, big up Matt Hancock". The video also has a voice-over that says: "Matt Hancock, what are you doing? You're supposed to be at work". The video implies that the man is Hancock, who resigned as health secretary in June after he was caught breaking Covid-19 rules by kissing his aide.
However, the video is not actually of Hancock, and he was not even at Glastonbury at all. A spokesperson for Hancock confirmed to indy100 that the footage was not of him and that he did not attend the festival. The video was apparently filmed at a different event called Glastonferry, which took place in Warrington on June 26. The man in the video someone who resembles Hancock from a distance and has similar hair.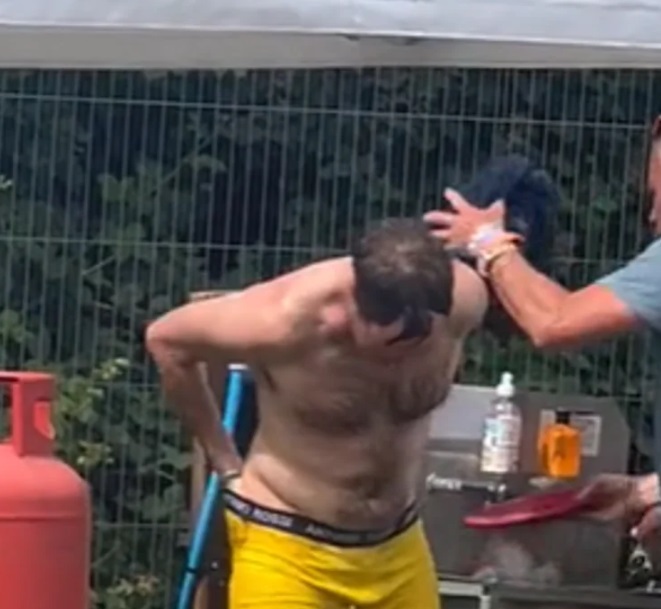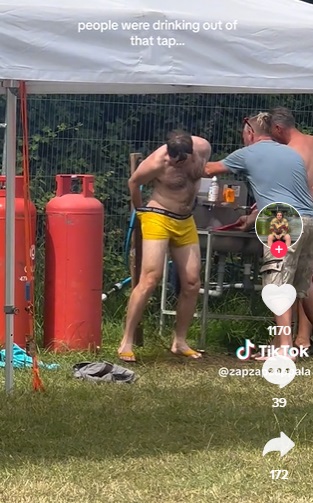 The video is an example of how misinformation can spread quickly on social media platforms like TikTok, where users can easily edit and manipulate videos to make them look more convincing. The video also shows how some people are willing to believe anything they see online without verifying the source or the facts. In this situation it was a case of mistaken identity.