Dr. Umar Johnson is going viral, and you probably won't believe why. As you probably know Dr. Umar Johnson is one of the most anti-white pro-black activists on social media. He regularly calls out people for doing anything interracial, and is all about preserving black lineage and history. However, a recent video has some people convinced that his persona is all a facade for social media, but it could just be a misunderstanding.
Video: Dr. Umar Johnson Caught With White Woman at Cherry Hill Mall in New Jersey
A video trending on social media shows Dr. Umar Johnson shopping at Cherry Hill Mall in New Jersey. The footage appears to show Dr. Umar Johnson flirting with a white woman who may or may not be putting his number in her phone. The video clip is very short, but given his persona it has social media shocked. Is Dr. Umar Johnson dating white women on the low? Take a look.
The timing of this video is very surprising, because recently Dr. Umar Johnson was criticizing Shannon Sharpe for dating women. He called out Shannon Sharpe after he defended Bronny James having a white girlfriend in his prom photos. However, there's a plot twist here.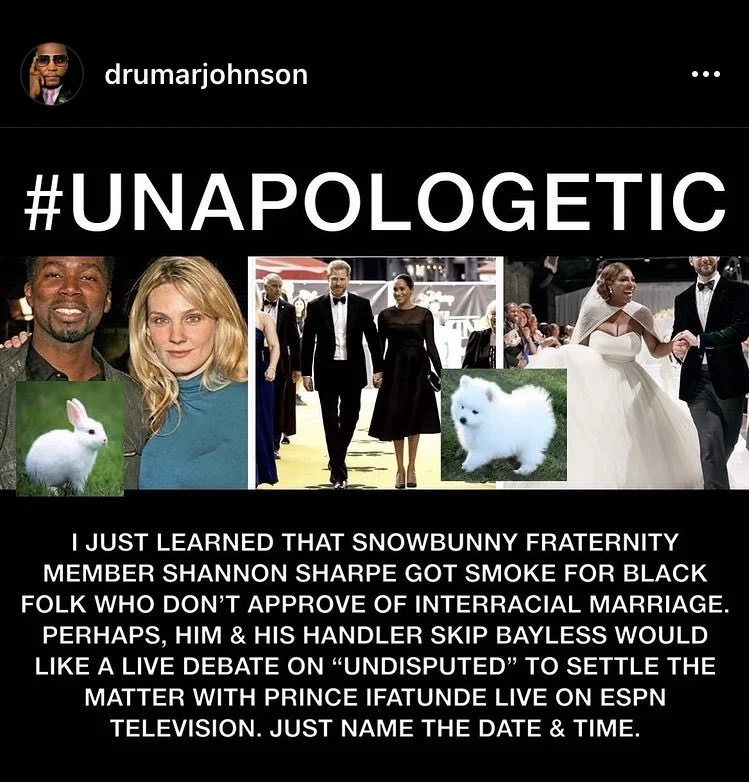 Dr. Umar Johnson Responds to Video of Him With White Woman at Cherry Hill Mall
With allegations like this trending on social media Dr. Umar quickly attempted clearing the air. He claims the white woman in the video was a vendor at a kiosk he stopped at to look at some incense and crystals. Is he telling the truth, or making an excuse to save face? Take a look at his viral tweet.
It's hard to believe that Dr. Umar would allow himself to get caught in a situation that could jeopardize his career. If Dr. Umar Johnson dated a white woman he would be labeled a fraud for the rest of his life.
At the very least it's safe to say that when it comes to incense and crystals vendors Dr. Umar doesn't care about race.