When Stephen Curry scored a career high 62 points he set a new record for Warriors franchise, and set back his good friend and teammate. An angry Klay Thompson reacted to Stephen Curry scoring 62 points and surpassing his record of 60 points in the most hilarious way.
Klay Thompson jokingly insinuated he wants to fight Stephen Curry by posting a video clip from an Adam Sandler movie where he beat somebody down. Klay Thompson added the caption "How I felt watching Stephen Curry surpass my career high last night".
Press the unmute button on the bottom right of the video if you hear no sound.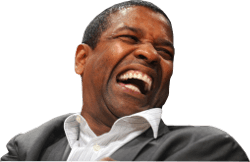 While Klay Thompson might be joking, you have to imagine that he is seriously upset about Stephen Curry taking his record way. When you think about the fact that he is dealing with another career altering injury, the only thing he has to dwell on now is the basketball accomplishments of his past. Stephen Curry took one his most major accomplishments away from him.
Pray for Klay Thompson through this tough time.
Author: JordanThrilla