What is an Elam Ending?
It was three All Star games ago that the NBA decided to spice things up by incorporating an Elam ending. When basketball games are played under Elam Ending rules the clock is no longer a factor, and instead teams play to a target score. In the NBA All Star game only the fourth quarter is play under Elam Ending rules, meaning it is untimed and played to a specified target score. This format has led to 2 of the last 3 NBA All Star games coming down to the wire in nail biter situations. After Lebron James hit the game winning shot at 2022 NBA All Star game, social media had a lot to say about the Elam Ending delivering pure entertainment once again.
Social Media Serenades the ELAM Format of 2022 NBA All Star Game After Lebron James Game Winner
In true Hollywood fashion Lebron James was given the basketball with a chance to win the All Star game back in his home city Cleveland. The target score was 163, and his team had 161 points while Team Durant had 160. Lebron would post up Zach Lavine, dribble the ball a few times, then fadeaway with a rainbow shot that looked similar to when Michael Jordan hit that shot over Shawn Marion in his final All Star Game. As the ball went through the net the celebrations began as people began to realize Lebron James hit a game winner at NBA All Star weekend in Cleveland.
With emotions running high people took to social media to pay homage the Elam Ending of the 2022 NBA All Star Game.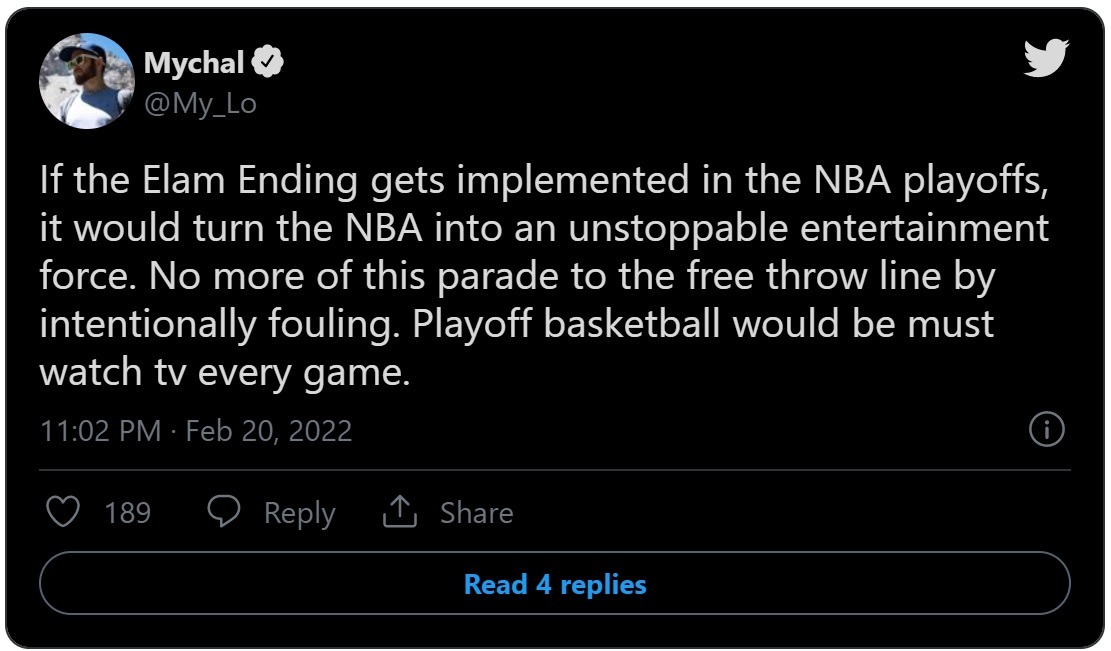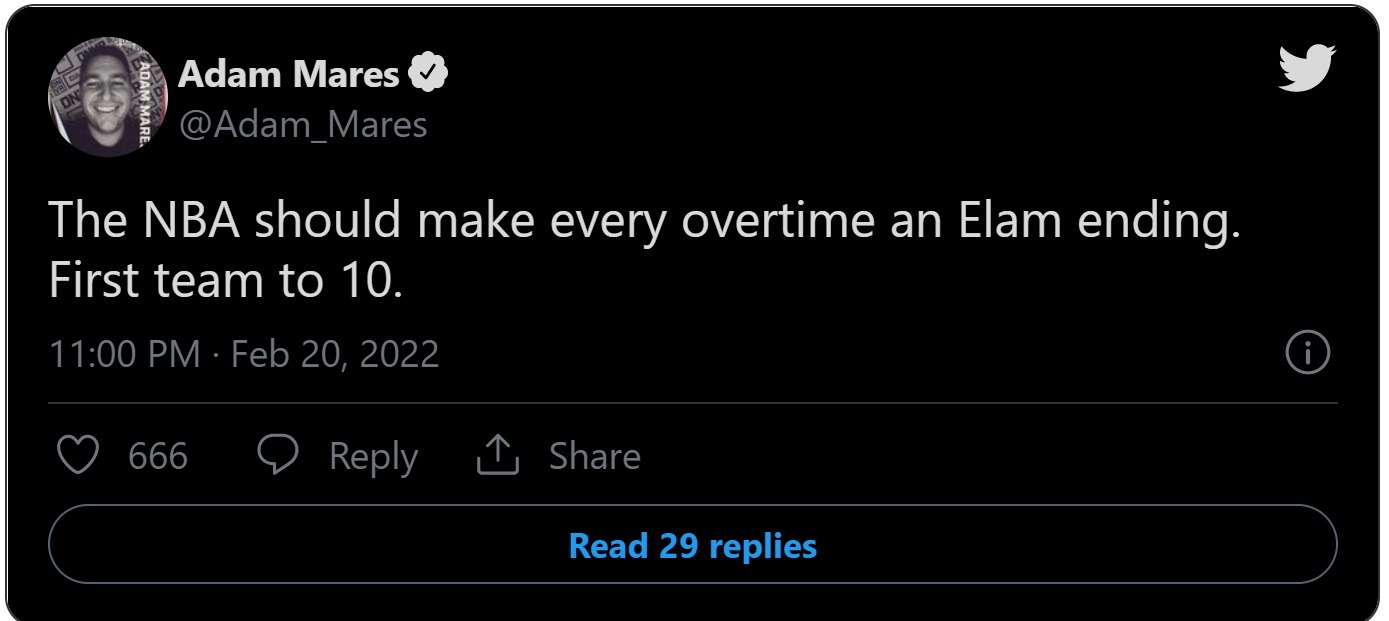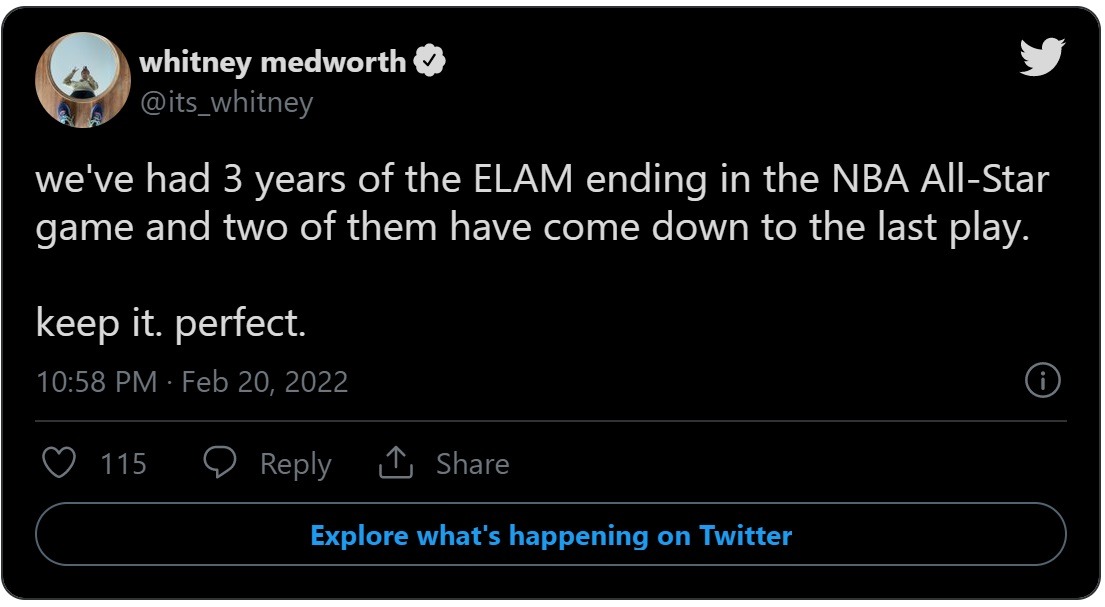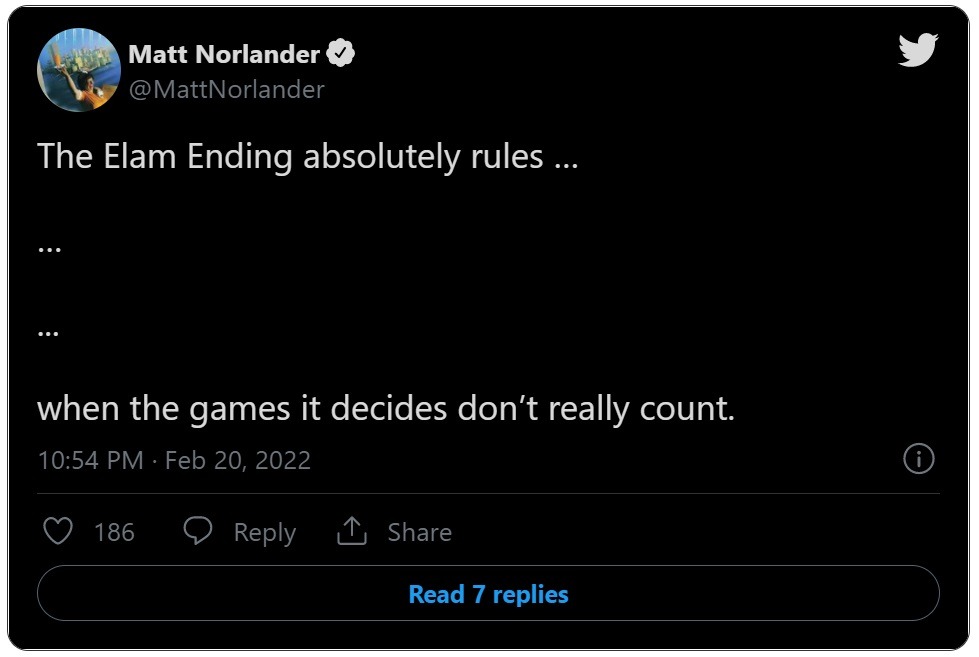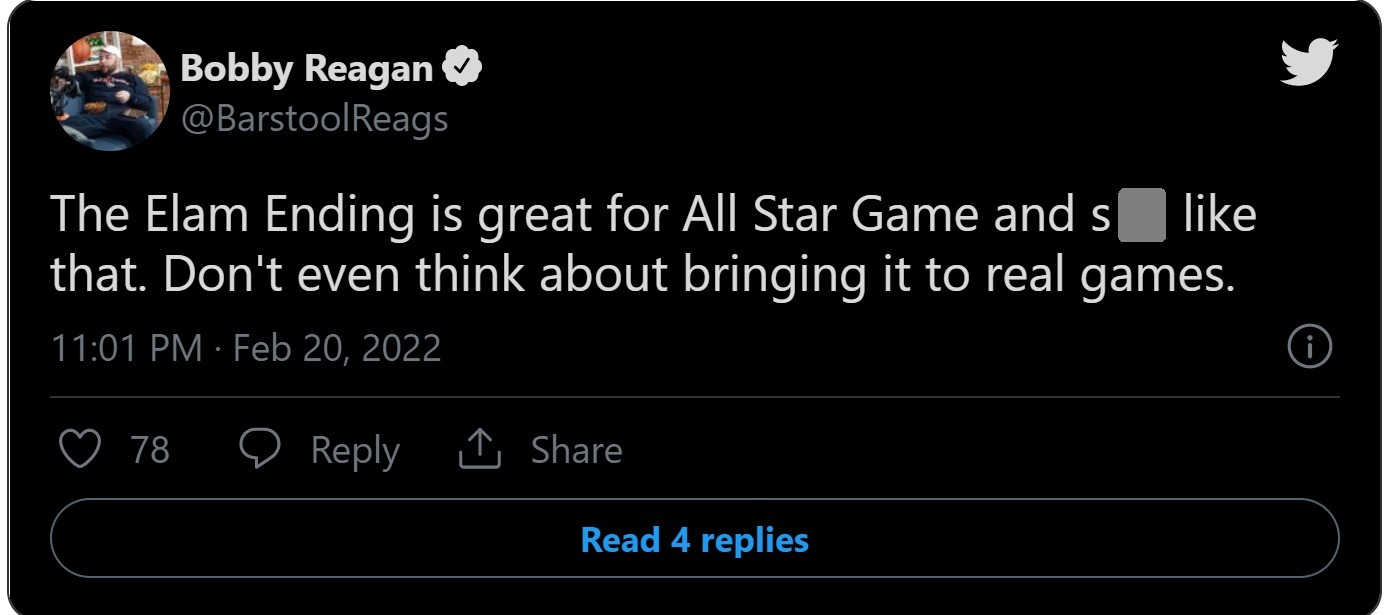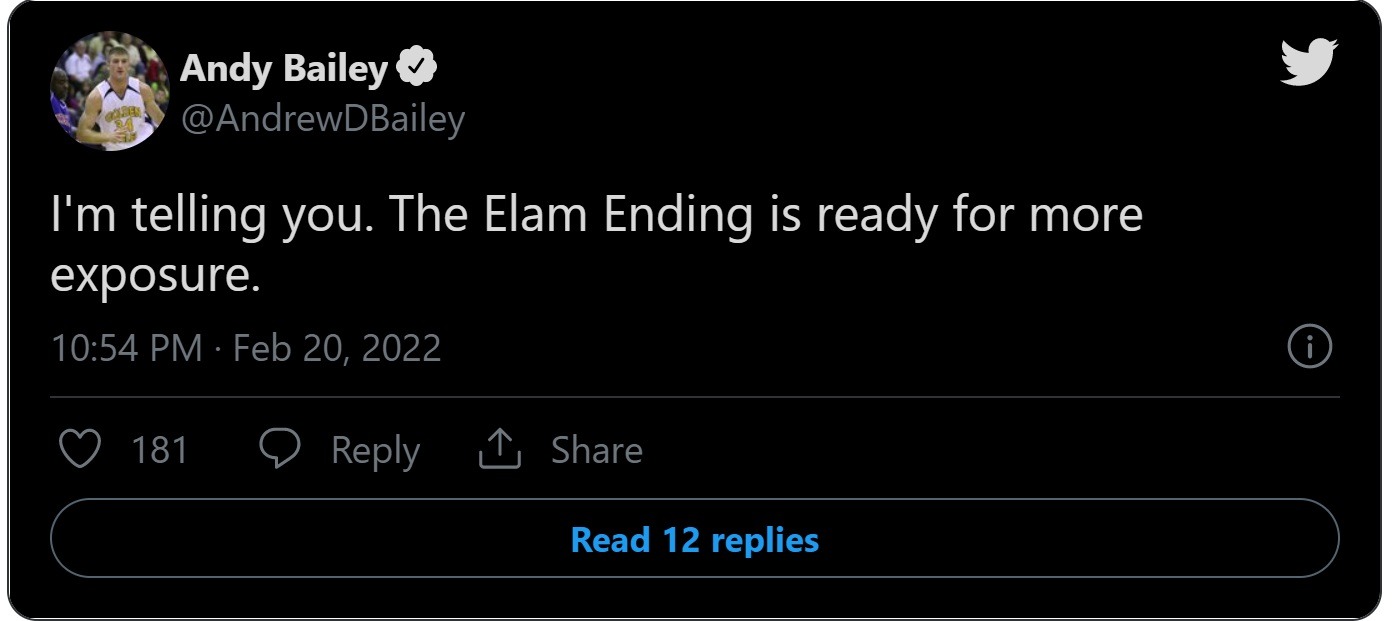 Who Created the Elam Ending Rules Used in NBA All Star Games?
The Elam Ending rules were originally created by a man named Nick Elam. He was hoping to devise a method that would eliminate intentional fouls and teams with leads stalling offense to run down the clock. With Nick's Elam Ending rules both those strategies work against you, which in theory keeps both teams playing as normal pace until the target score is reached.
With all the love fans are showing the 2022 NBA All Star Game's Elam Ending format it makes you wonder if this would make high stake NBA games more competitive. For those same reasons mentioned above it probably wouldn't be a good idea to use the Elam Ending format in real NBA games.
For example if the 2022 All Star game was played under normal circumstances Team Durant might have had a chance to tie game after Lebron's shot if their was time left on the clock. Under the Elam Ending rules it negates that competitive aspect of things, because regardless of what score the opposing team has the game ends once the other team reaches that target score. It's almost like the overtime rules in the NFL that people still complain about.