Jimmy Butler is one of the most consistent players in the NBA when it comes to his game on the basketball court, and his hairstyles. He was one of those players that seems to wear the same hairstyle for years before switching things up. For most of his career Jimmy Butler has either rocked a fade, high top variation, or braids. However, back in July he switched things up with longer hair that had internet buzzing. Most people thought Jimmy Butler was wearing weave, and today he finally spoke on it.
Were Jimmy Butler's Dreadlocks Fake Weave? Jimmy Butler Reveals if his Long Hair is Real During Heat Press Conference
When photos first surfaced showing Jimmy Butler's dreadlocks look most people assumed he was paying homage to Brittney Griner who has a similar hairstyle. However, during his Heat Press Conference today he revealed that may not have been the case, and also spoke on the authenticity of his hair. According to his statement Jimmy Butler's dreadlocks are his real hair, and not weave. That sounds impossible, because human hair usually doesn't grow that fast, but let's just take his word for it. Additionally he said he only switched up his hairstyle to see the reactions people would make.
These were the pictures that first introduced the NBA world to Jimmy Butler's "real" long hair.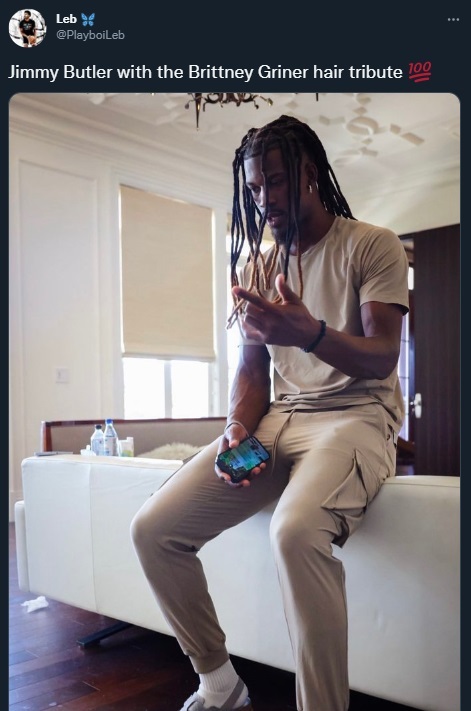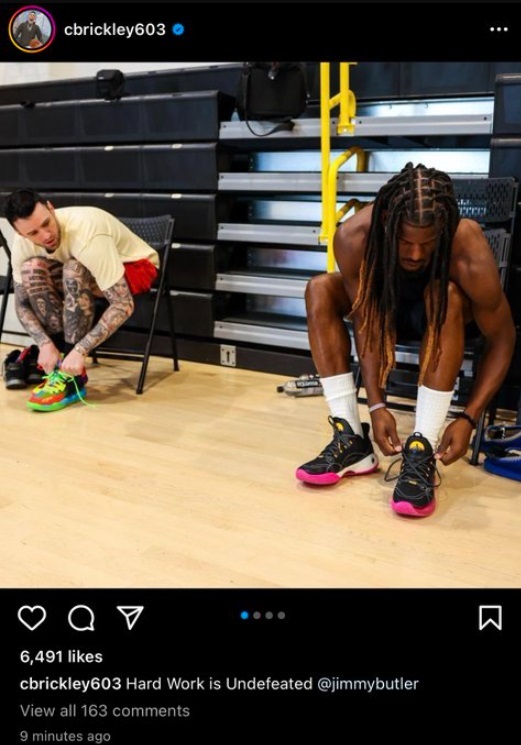 Based on his comments it doesn't seem likely that when the season begins Jimmy Butler will have dreadlocks. It seems inevitable that he will cut his hair before taking the court for his first game. It would be really cool if he didn't though.