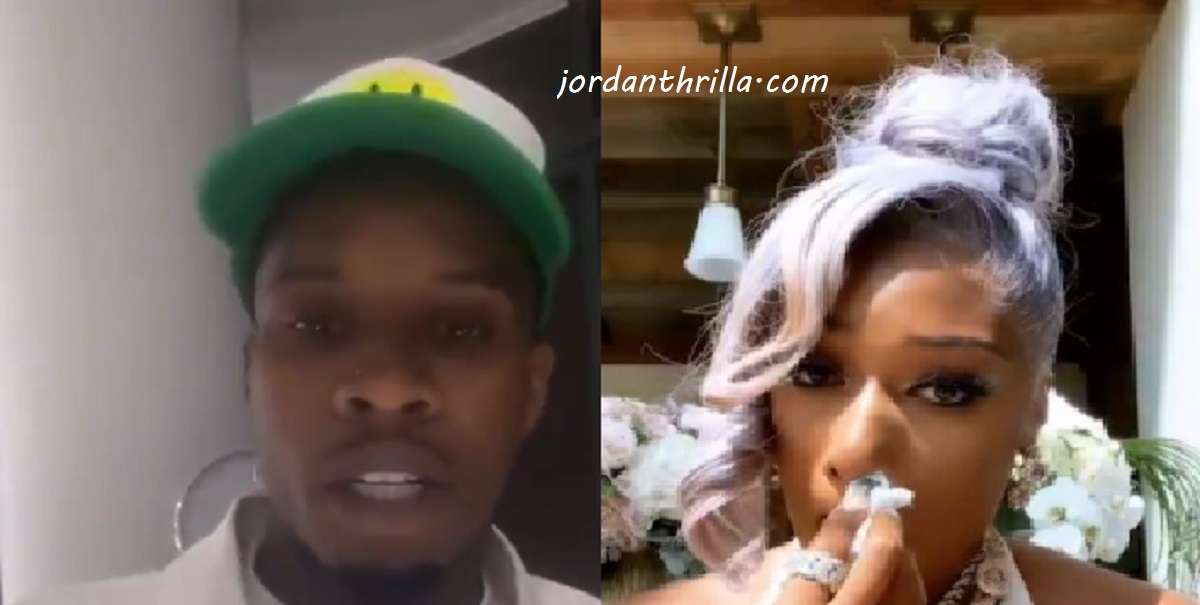 Megan Thee Stallion responded to Tory Lanez's IG Live video about "Falsified information" regarding the shooting incident. Megan Thee stallion called Tory Lanez "Genuinely crazy".
In the footage Tory Lanez was actually saying nice things about Megan Thee Stallion, but that could be a sign of the craziness too. Again Tory Lanez accused Megan Thee Stallion of saying "falsified information" about the shooting incident.
Take a look at the Tory Lanez IG Live video that Megan Thee Stallion responded to saying "this n**** genuinely crazy".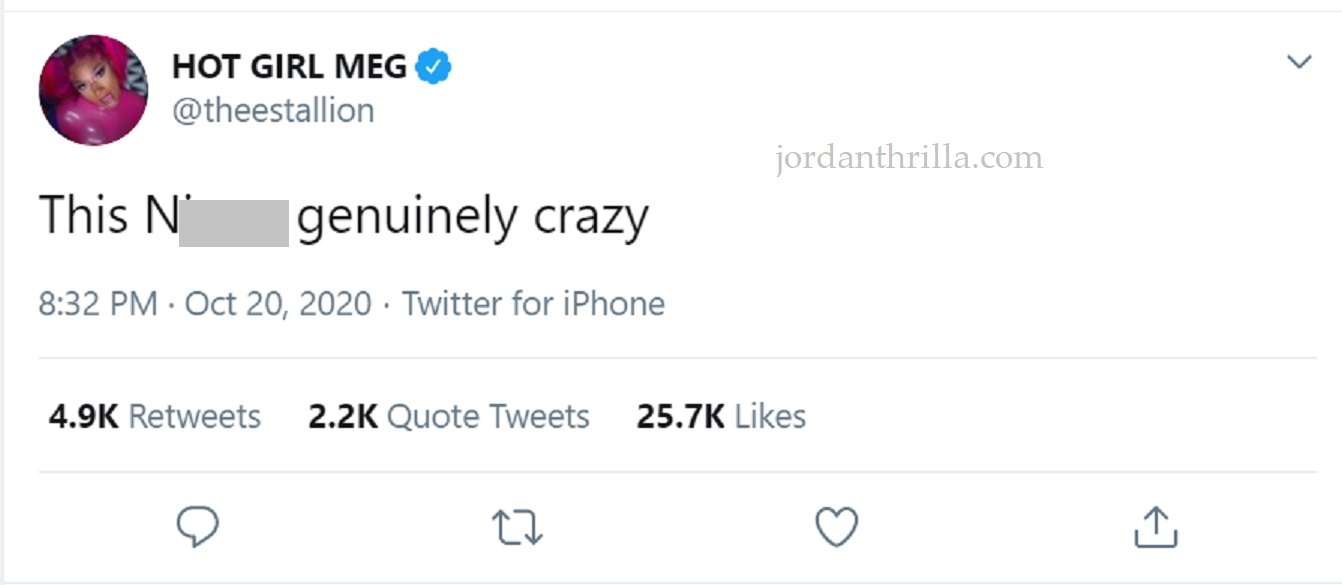 Tory Lanez said he still sees Megan Thee Stallion as a friend. Perhaps Megan Thee Stallion said Tory Lanez is "genuinely crazy", because there is no being friends with the person that allegedly shot her. Or maybe because Tory Lanez keeps saying she is lying, when she is possibly telling the truth.
This Tory and Meg situation keeps getting deeper. It makes you wonder if Tory Lanez and Megan Thee Stallion were in love before the shooting incident happened. At the moment from the outside looking in, it doesn't seem like Tory Lanez is telling the truth about Megan Thee Stallion falsifying information about the shooting. At the same time the only two people who really know what happened are Megan and Tory.
All in all, it won't be surprising if people start protesting if Tory Lanez is found not guilty when it's all said and done.
Author: JordanThrilla Staff