When Sada Baby refused to promote his "Who Lotta Choppas Remix" with Nicki Minaj, all hell broke loose on social media. Nicki Minaj Barbz exposed Sada Baby's racist homophobic rape tweets from over 12 years ago.
In the shocking Tweets Sada Baby said he wanted to rape a woman after giving her a roofie. Sada Baby revealed he "hates dark skinned people" in another tweet. Finally Sada Baby also said being gay should illegal.
Take a look how and why Nicki Minaj fans exposed Sada Baby as a racist, homophobic, rape promoter.
After this comment from Sada Baby, the Nicki Minaj Barbz began to attack exposing the following tweets below.
After the his old tweets went viral, Sada Baby responded to Nicki Minaj barbz fans saying "ya'll can find very and any old tweet in the world from me. I'm not even logged into my twitter and haven't been for months".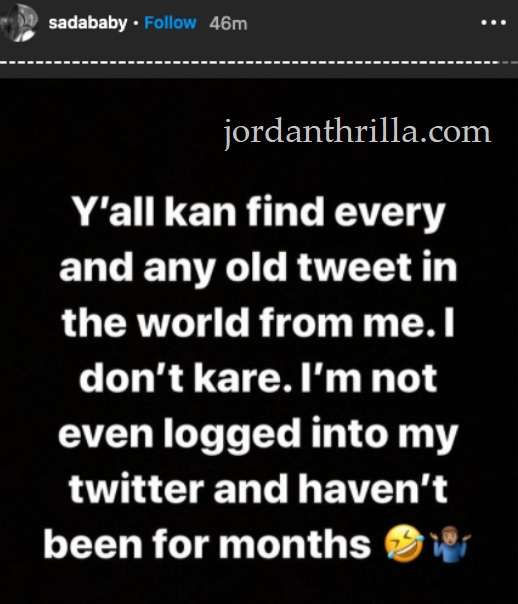 It definitely looks like Sada Baby was better off promoting the "Who Lotta Choppas Remix". The Nicki Minaj Barbz are relentless as the beyhive. Her fans will never stop exposing Sada Baby after he disrespected Nicki Minaj.
Sada Baby's homophobic, racist, and rape tweets were terrible to read, it's sad he didn't even feel the need to apologize for them. He probably offended so many people, not just Nicki Minaj fans.
Author: JordanThrilla