Drake without fake abs jumping off a speed boat in Nikki Beach is going viral. As Drake jumps of the speed boat you can see the fear in his eyes, but Drakes fake abs being non existent now stole the show. It looks like Drake's fake abs transformed into the Hulk Hogan distended belly.
First take a look at Drake's fake abs on the speed boat at Nikki Beach.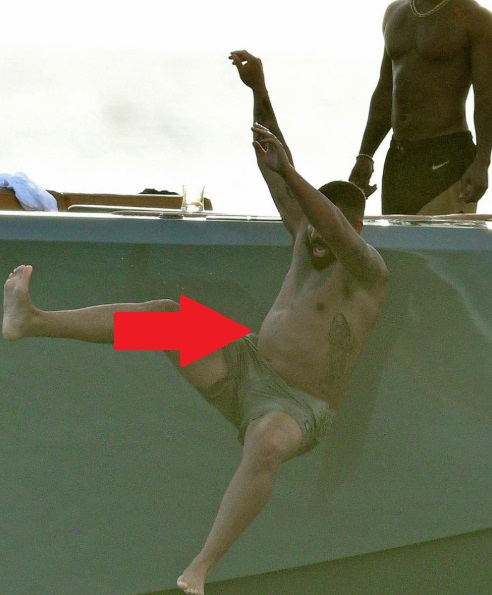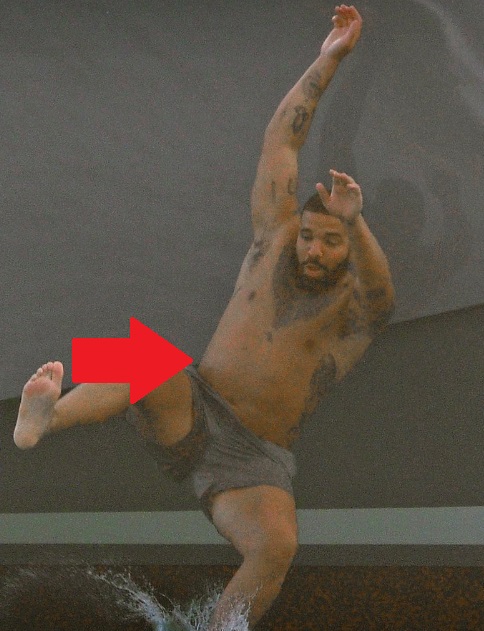 Now take a look at when Drake's fake abs where in their prime a few months ago.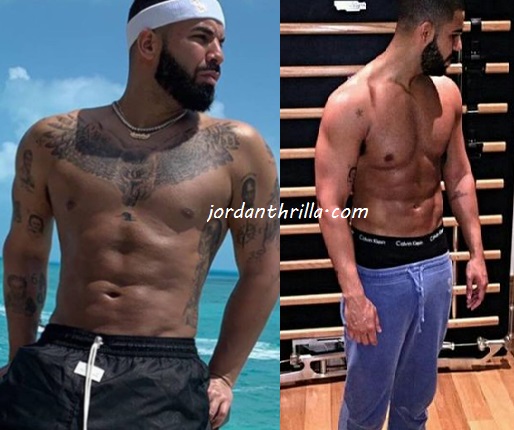 The fake abs in the pictures of Drake jumping off the speed boat in Nikki Beach look a lot different as you can see. It's seems like Drake might be overdue for a trip back to Dr. Miami if the fake abs allegations are actually true. Drake's belly definitely looks suspicious.
Author: JordanThrilla