Charleston White has been ruling the headlines lately due to his alleged altercation with Soulja Boy, and a war he started against gang members. Just recently Charleston White went on IG live to declare war on all gang members while showing off his semi-automatic weapons. It seems he is already feeling the consequences of those actions.
Piru Blood Gang Member's Altercation With Charleston White Goes Viral
Viral footage shows the moment a Piru Blood gang member pulled up on Charleston White ready to throw hands. Luckily there were many people there who intervened before things could get dangerous. As you'll see Charleston White didn't seem scared, and was ready for action. One person was really trying to instigate the situation, but their efforts failed.
Eventually cooler heads prevailed, but this could be bad sign of things to come in Charleston White's future since he decided to declare war against all gangs.
As aforementioned recently a bulletproof vest wearing Charleston White declared war against gang members during a strange IG live session. He also showed off his semiautomatic rifle as you'll see below.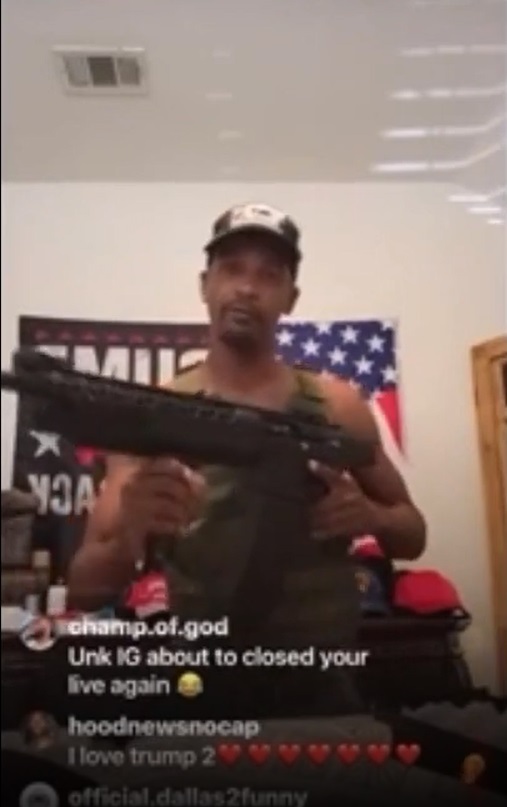 A lone man declaring war against all gangs is a very dangerous thing to do, so at the core it shows how brave, crazy, or stupid Charleston White is. However, many people say that to be brave in dangerous situations you need to be all three of those things. Hopefully no one gets hurt.