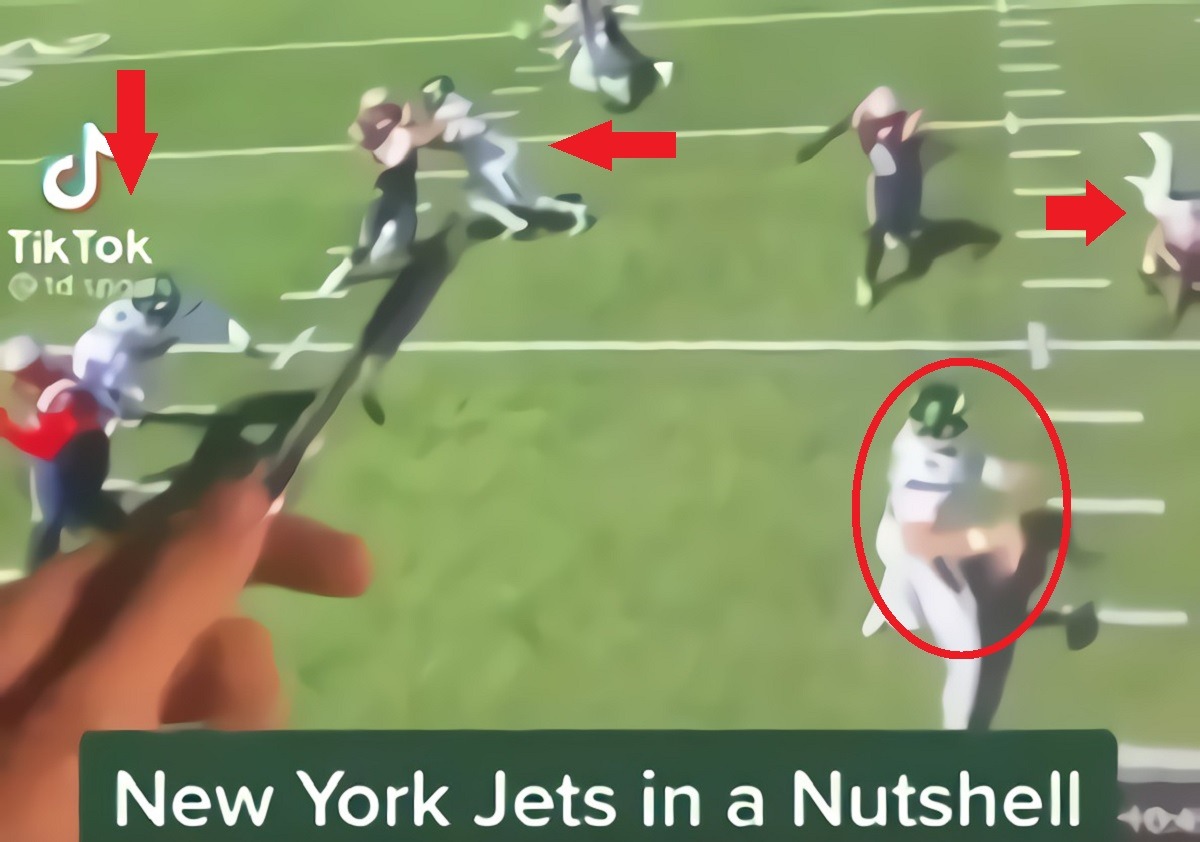 When you think of Football experts, most people think of old coaches, and veteran NFL players. However, in some cases the experts can be a young person who isn't even a teenager yet. Such is the case with 12 year old TikToker 'td.sports'.
12 Year Old TikToker Roasts Jets Performance Against Patriots in TikTok Video
A 12 year old TikToker explaining Jets' Zach Wilson throwing an interception in a "New York Jets in Nutshell" TikTok video going viral. This 12 year old TikTok user broke down every mistake Jets made on offense at every position before Zach Wilson threw one of his 4 interceptions.
In td.sports' roast session of Jets Offense these are the mistakes he pointed out:
Jets allowed one of Patriots linemen to run off the edge on the left side.
A Jets lineman was holding a Patriots player.
Jets failed to block a Patriots Lineman charging directly at Zach Wilson.
One Jets player was being pancaked on the ground.
Two Jets players were staring at each other, seemingly blocking no one.
One of Jets player was touching his own lineman.
Jets had two receivers with no separation.
The end result was Zach Wilson throwing another interception. Take a listen to this 12 Year old TikToker exposing Jets offense.
During that game it appeared the camera showed Bill Belichick laughing at Zach Wilson throwing interceptions, so imagine what his reaction would be to seeing a 12 Year old TikToker clown Jets performance against his team.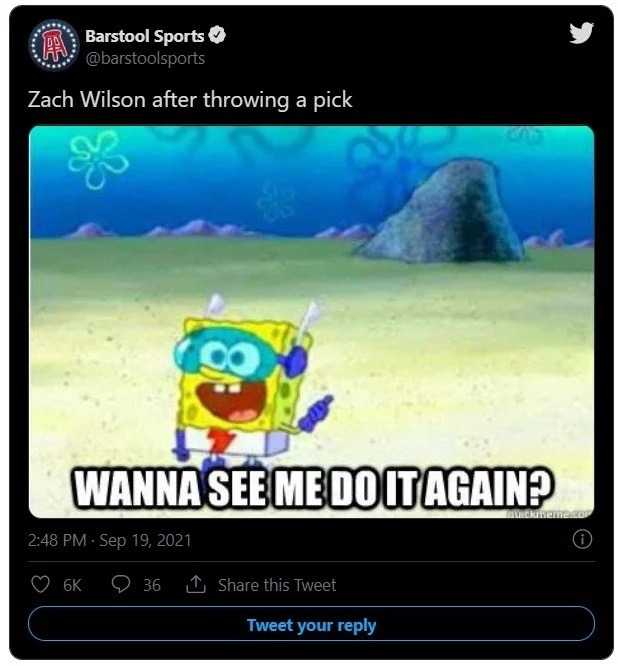 Patriots Gave Zach Wilson New Nickname
During that game things got so bad that New England Patriots started calling Zach Wilson 'Mr. INT'. Now he's got a 12 Year old TikTok user clowning him and his team too.
MR INT STRIKES AGAIN

📺: @NFLonCBS / Patriots app pic.twitter.com/U9J297VRNG

— New England Patriots (@Patriots) September 19, 2021
Maybe Jets offensive coordinator should reach out to TikTok user td.sports for some advice. This 12 year old TikToker could be the key to Jets' success. Things can't get much worse than Zach Wilson throwing three interceptions in the first half of their last game.
Prayers up for fans in New York. They go through a lot of stress when it comes to football and basketball.
Author: JordanThrilla Staff