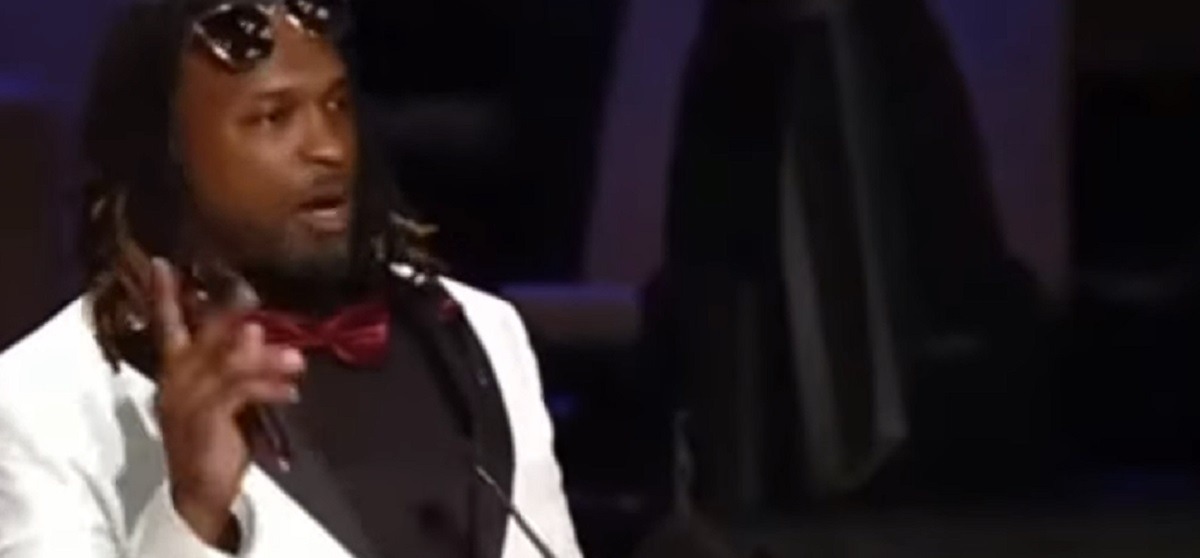 DMX's funeral service at Barclay's center was an emotional event like no other. Although there were emotions of sadness filling the air, one incident had emotions of anger and disappointed mixed in for other reasons. The incident in question is when DMX's friend Jungle crashed DMX's funeral to have a heart to heart with the crowd. Jungle insinuated DMX's family took him off the program.
Jungle interrupted DMX's funeral during time when family members were speaking their last words before laying him to rest. Since he wasn't officially able to speak due to allegedly being taken off the program for DMX's funeral service, Jungle jumped on stage to say what was in his heart anyway.
In this speech Jungle talked about how he met DMX in a group home after stealing a purse. He conveyed how their lives were very similar in the difficulties they had to overcome, which helped them connect and remain friends for 20 years. He talked about the role he played in helping DMX finish his album.
Jungle's speech was super emotional and deep, which raises the question why he was taken off the program? You would think one of DMX's best friends would be allowed to give a final message during his funeral. One theory could be DMX's family didn't want him to reveal personal details about how he came to know him.
RIP DMX.
Author: JordanThrilla Staff