Retired NBA players hating on the younger generation is nothing new. However, there's certain times when the vibes of bitterness that exhume from the players who become haters just seems a bit out of place. Recently Chandler Parsons has been in the headlines for several reasons. Firstly he admitted conning the Grizzlies into signing him when he knew his knees were done. He one upped himself today when he made some interesting comments about Yuta Watanabe's impressive shooting this season.
Social Media Reacts to Chandler Parsons Hating on Yuta Watanabe's Shooting Ability with Three Point Contest Slight
Yuta Watanabe is shooting an incredible 52% from three this season. Last season he shot an average 34% from distance, so the work he put in over the offseason is clearly shining through. Chandler Parsons was a great shooter himself in his prime, so it's understandable that he might be more critical in terms of his assessment of shooters resolve. However, his comments about Yuta just seemed like straight up hating to most people.
When asked about Watanabe's chances in the three point contest at All Star weekend Parsons' said, "You can't put that man in the 3-point Contest… I think he would buckle severely under pressure". That's a very interesting take to have all things considered, especially since he used the word "severely". It's easy to see why most people feel that is pure disrespect. The disdain for his words led to a massive social media roasts session of Chandler Parsons' career.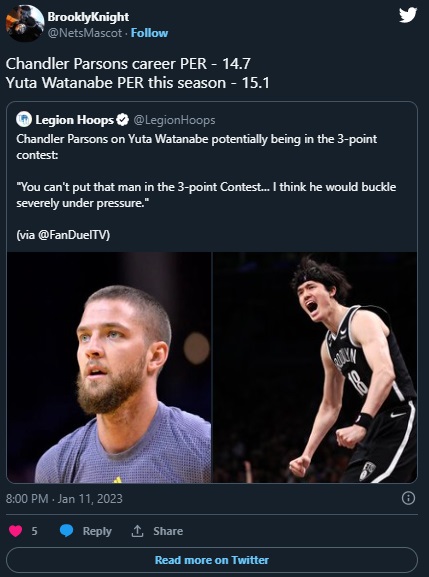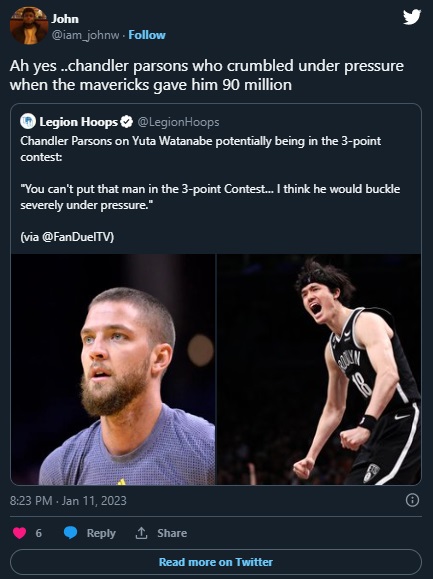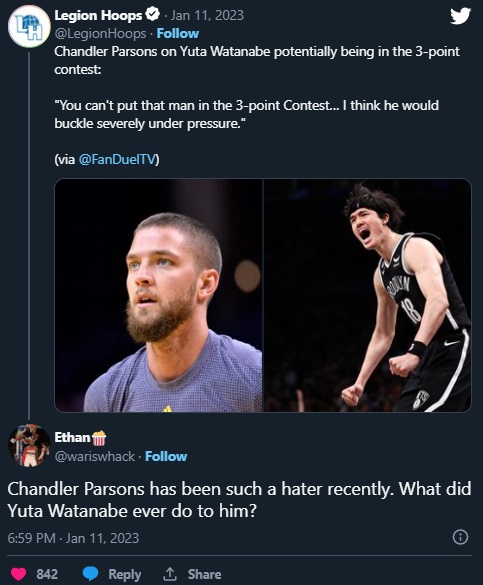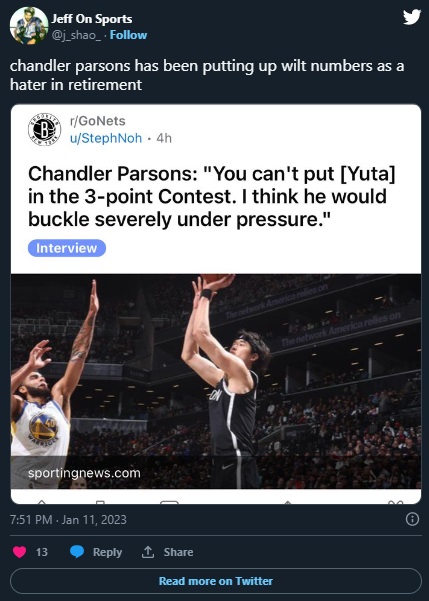 The fact that Yuta Watanabe is at the core of one of the top stories in sports is amazing in itself. This guy is on path to be a legend in the NBA. There's no doubt he should be in the three point contest, but he does honestly seem like one of the those guys that are a better in game shooter than contest shooter. To say he would crumble under the pressure is definitely a reach though.