When people think about the relationship between Safaree and Nicki Minaj, they think of her as the man and him as the woman in the relationship. Over the years that sentiment has been the core of a majority of the jokes aimed at him on Twitter. The past came back to haunt him again when a video of Lil Wayne flirting with Nicki Minaj in front of Safaree went viral.
In this footage Lil Wayne apologized to Safaree partially, but then went right back to flirting with Nicki Minaj. At one point he even said he was smashing her on the low. It was like he wasn't there, but Safaree was standing right there while Lil Wayne was hitting on Nicki Minaj, his girlfriend at the time.
Lil Wayne hitting on Nicki Minaj while Safaree was standing right there is still funny to this day 😭 pic.twitter.com/QdnDxCUEHQ

— jared 🐐 (@weezyffacts) March 26, 2021
Reactions to Lil Wayne Flirting with Nicki Minaj While Safaree Was Standing Right There Beside Them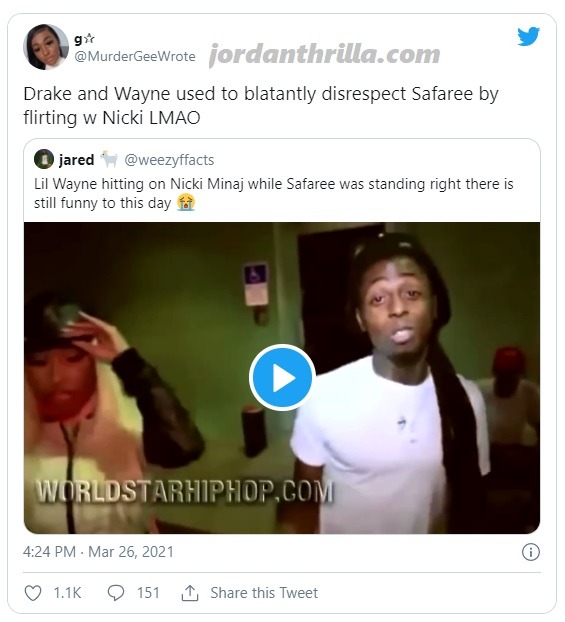 When you see footage like this it makes some people wonder how Safaree had the resolve to put up with disrespect like that. Was it the money? Probably so, but some people believe that Safaree didn't care deep down, because he was possibly cheating on Nicki Minaj at the time.
Author: JordanThrilla Staff