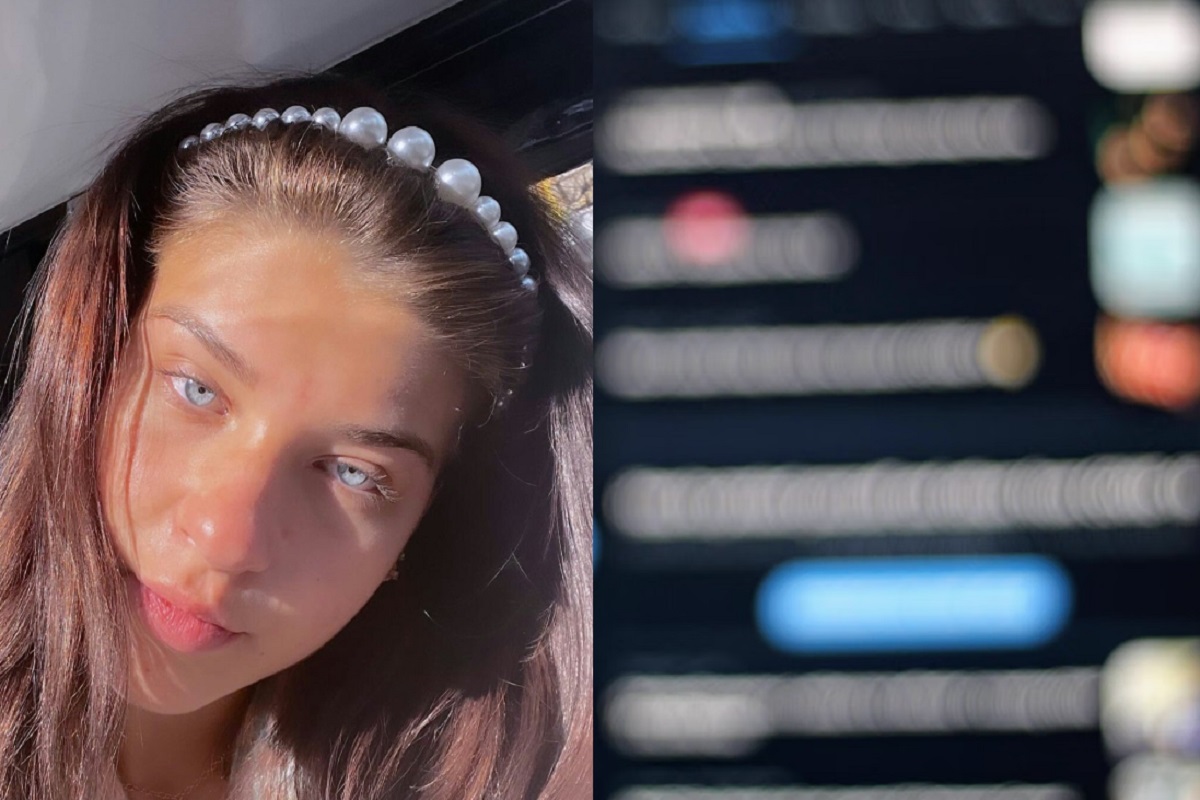 When you hear Bill Gates' name in the news it's usually related to conspiracy theories regarding his strange involvement in the vaccine manufacturing industry. Many people believe that his wealth and power is possibly behind things such as the COVID pandemic, and other new viruses that run rampant in our society. However, recently his daughter Phoebe Gates interracial relationship have brought him a new kind attention that focuses on how he may or may not feel as a parent.
Recently Phoebe Gates has been much more active on social media even showing her slim figure to all her followers via bikini photos. This is surprising, because in the past she has been largely non-existent from the spotlight due to being raised in a seemingly reserved household. The only time she was ever talked about in a viral sense was when Bill Gates stated that she will only get $10 Million from his inheritance when he dies, which will force her to have to find a profession rather than being fed with a silver spoon her entire life. However, she went viral again recently after Bill Gates' daughter revealed a new addition to her love life.
Black Twitter Reacts to Bill Gates' Daughter Phoebe Gates Dating Black Boyfriend
A viral Instagram post shows Bill Gates daughter Phoebe Gates kissing her black boyfriend. She didn't reveal his name, and no one knows for sure when they started seeing each other, but what's certain is that look madly in love. Phoebe Gates is 19 years old, and currently attends Stanford University, so it's possible he's also a student there. Black Twitter reactions to a black guy smashing Phoebe Gates' were hilarious. Take a look.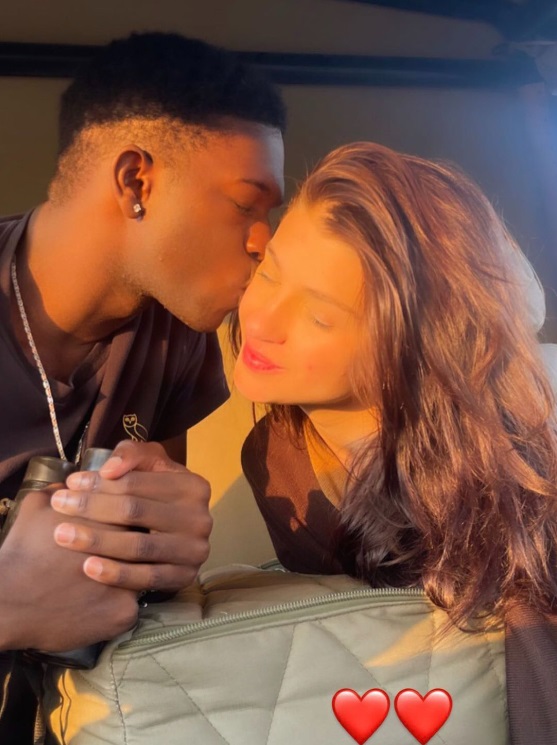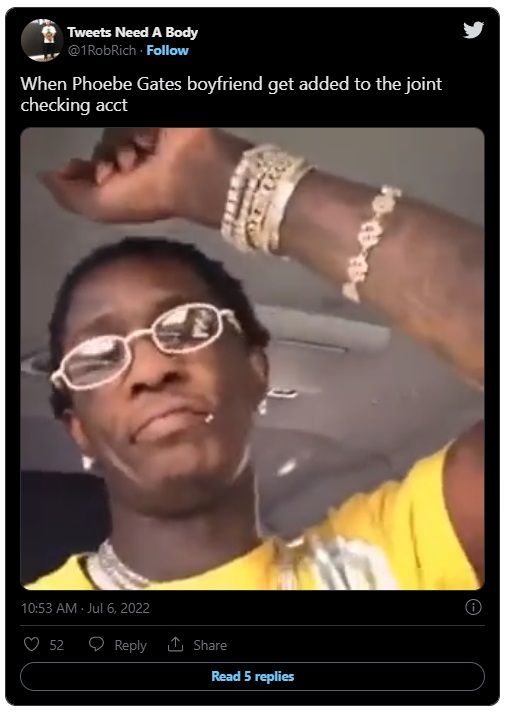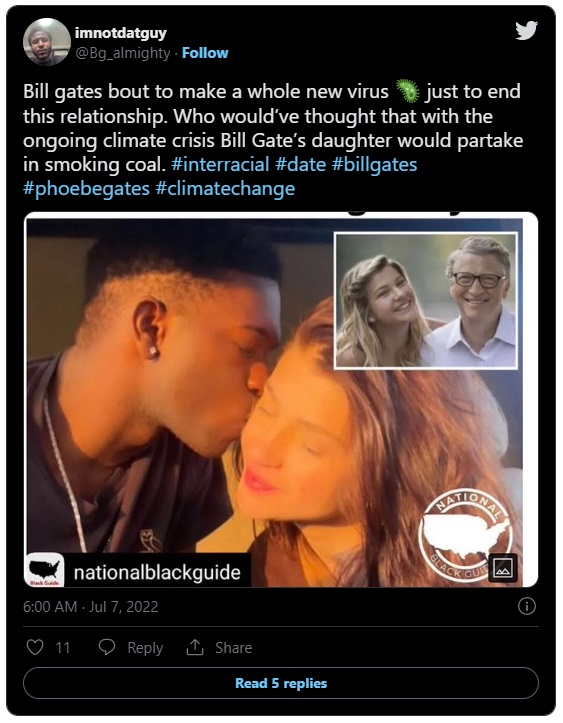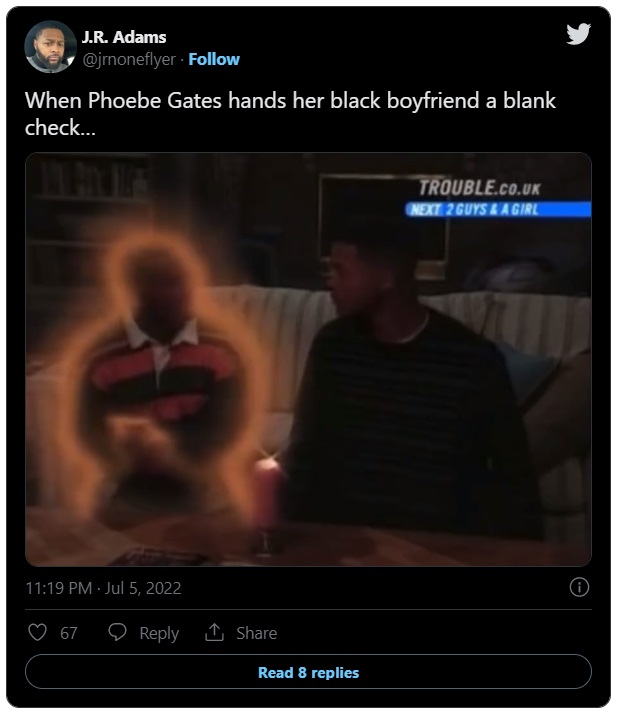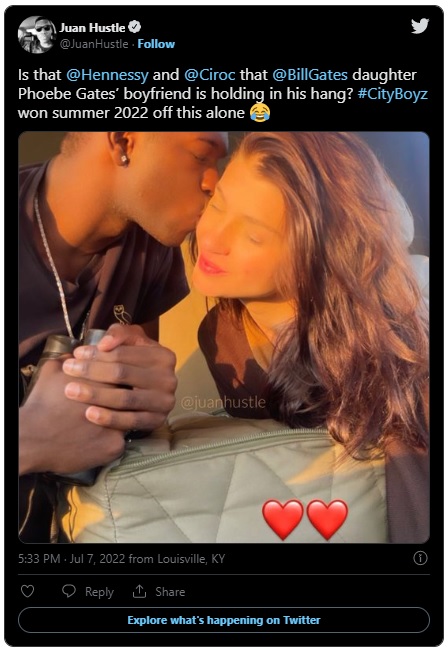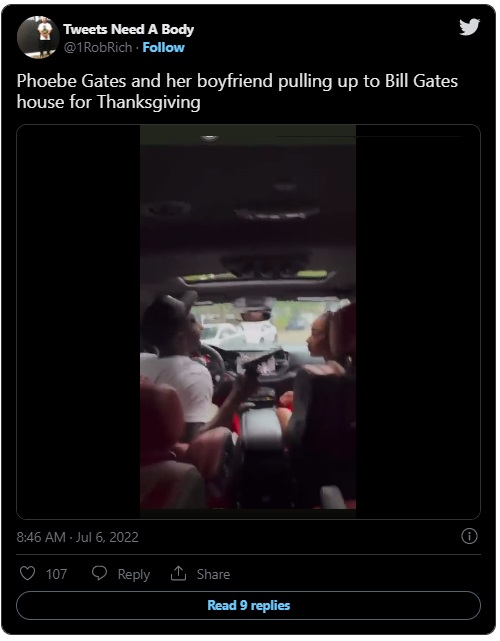 Some people were a little perplexed at the social media commotion due to a black man kissing Phoebe Gates. From a cultural perspective it is a bit sketchy that people in general still make big deals over interracial relationships, but this also happens when a well known black celebrity dates a white woman. A perfect example were the hilarious black twitter reactions to Bronny James' white girlfriend in his prom photos.

Bill Gates has been accused of being racist in the past due to the sketchy history of the Gates Foundation allegedly funding meningitis and malaria vaccine trials in Africa that led to many deaths and long term health issues. Some people still want human rights violations brought against his foundation till this day.
As such the viral Black Twitter reactions to Bill Gate's daughter Phoebe Gates dating a black guy are more so related to how people perceive he may or may not feel about the relationship. Sometimes there's instances where you don't know a person is racist until you see how they react to an interfacial relationship in their family.