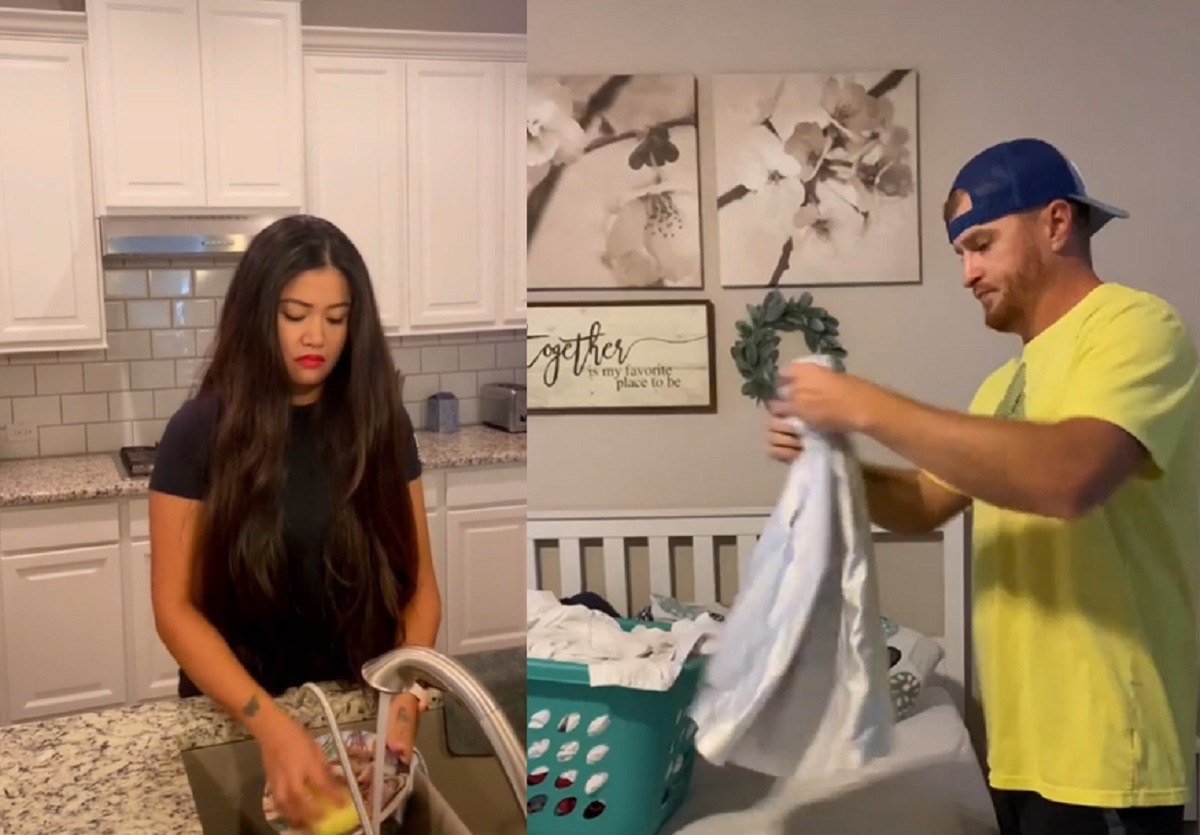 Every movie and TV show needs a good plot twist to really captivate viewers. The plot twist is what people remember most after watching moving images. That said, it's no surprise that an incredible plot twist led to a video garnering millions of views on TikTok.
Why Did the Plot Twist in TikToker Melzchris' 'My Wife of 12 Years Left Me and Our 2 Kids This Morning' TikTok Video Go Viral?
In a video that has now been viewed over 18 million times, TikToker Chris Melzchris looks distraught while doing house chores alone. As he completed the tasks in a very somber mood the captions read,
"My wife of 12 years left me and our two kids this morning. Her addiction was just too much to handle anymore. She said she would be right back".
From watching the video it seemed like he was being very sincere, most people believed that his wife was really battling addiction, which caused her to walk out on him and their kids. However, things weren't as they seemed.
The incredible amount of attention the video has garnered was firstly the result of Melz and Chris being very close with their fanbase. 'Melzchris' is actually the shared TikTok account of a husband named Chris, and his wife Melz. They regularly post videos about how wonderful their marriage is, which created the perfect storm for one of the greatest plot twists in TikTok history.
Herein lies the truth and magic behind Melzchris' virality.
As you can see Chris was really saying his wife Melz was battling addiction, but it was only a shopping addiction. In essence Melz did leave her husband Chris and her Kids, but only to get some things for them from the store.
It's safe to say Melzchris Rick-Rolled TikTok.
Author: JordanThrilla Staff