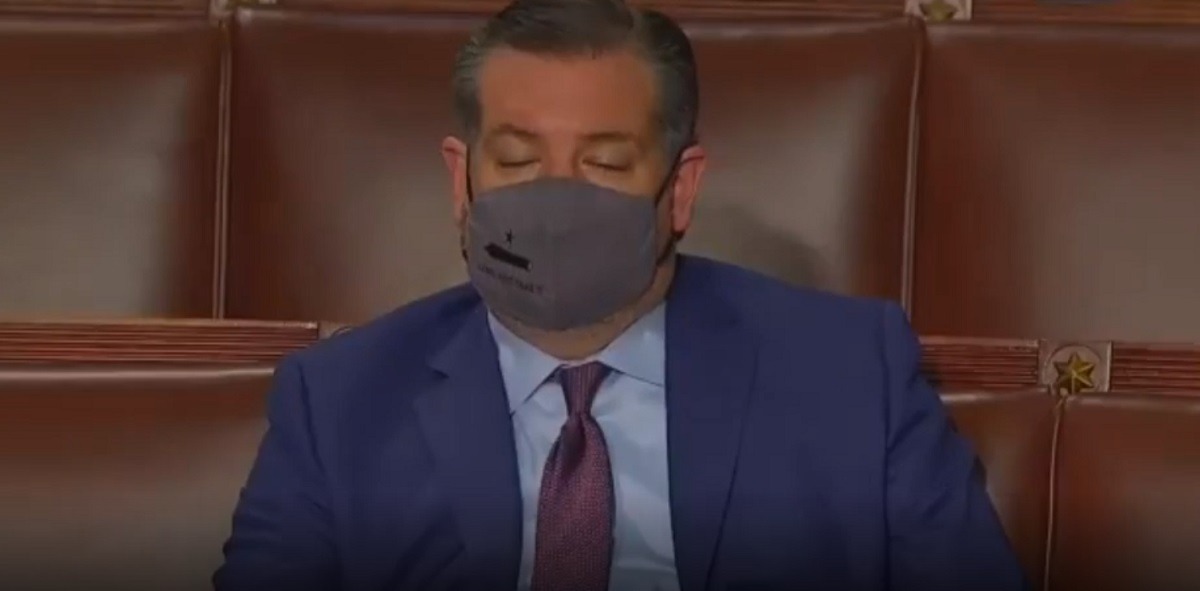 Firs there was Sleepy Joe and now there Sleepy Ted. When Joe Biden took the stage to give his Joint Congress address to mark his 100 days in office, people across the world were listening attentively. However, some people who were right there in the room with Joe Biden were dangerously close to falling in to a peaceful slumber. Not surprisingly the culprit was none other than Ted Cruz aka Pablo Escobar's twin.
The cameraman caught Ted Cruz sleeping during Joe Biden's Joint congress address speech. Ted Cruz woke up a few seconds after the camera focused on him dozing off. It made for a very hilarious moment, because even after he woke up he was still half asleep.
Social media began to have field day roasting him as usual. Take a look at how some celebrities reacted to Ted Cruz fall asleep during Joe Biden's speech to mark 100 days in office.
Some people think Ted Cruz was dreaming about Cancun as slept during Joe Biden's speech.
Some people said Ted Cruz was sleeping like he was at the Ritz Carlton during his controversial Ice Storm vacation.
Some people expected this to happen as Meena Harris said, "Of course Ted Cruz is sleeping".
It was only a matter time before Ted Cruz had his sleeping moment.
The roast session that is ensuing afterwards is legendary political comedy.
Sleepy Ted is a legend now, but for all the wrong reasons. Ted Cruz continues to be a walking political punch line.
Author: JordanThrilla Staff