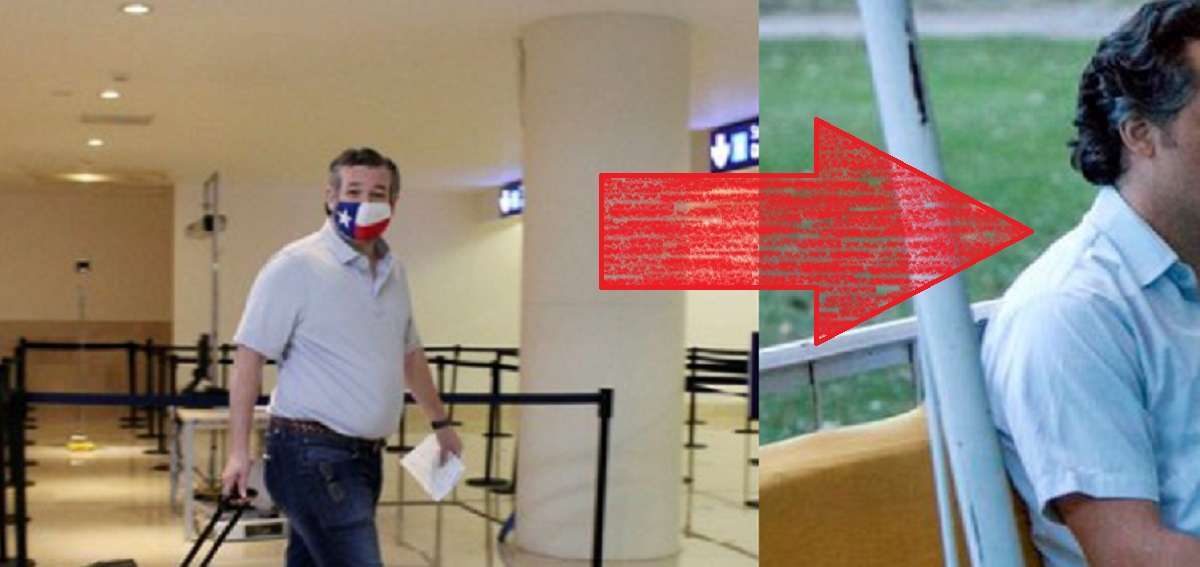 Ted Cruz's Pablo Escobar outfit in airport photos of his return from Cancun caused hilarious reactions on social media. In the pictures Ted Cruz looks exactly like Pablo Escobar down to his hair, body shape, and outfit.
With him being the under the political microscope for going on vacation while Texans are suffering from frigid cold temperatures, people used the opportunity call out his unusually similar look to drug king pin.
Take a look at some of the viral reactions to Ted Cruz's fake Pablo Escobar fit.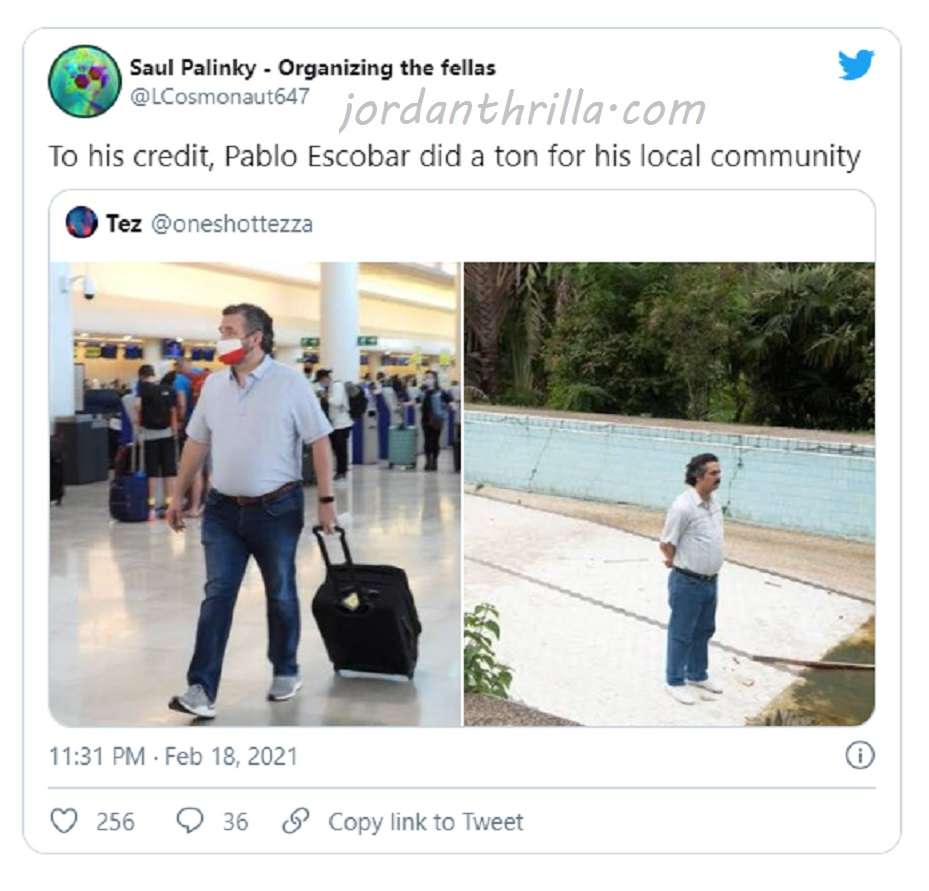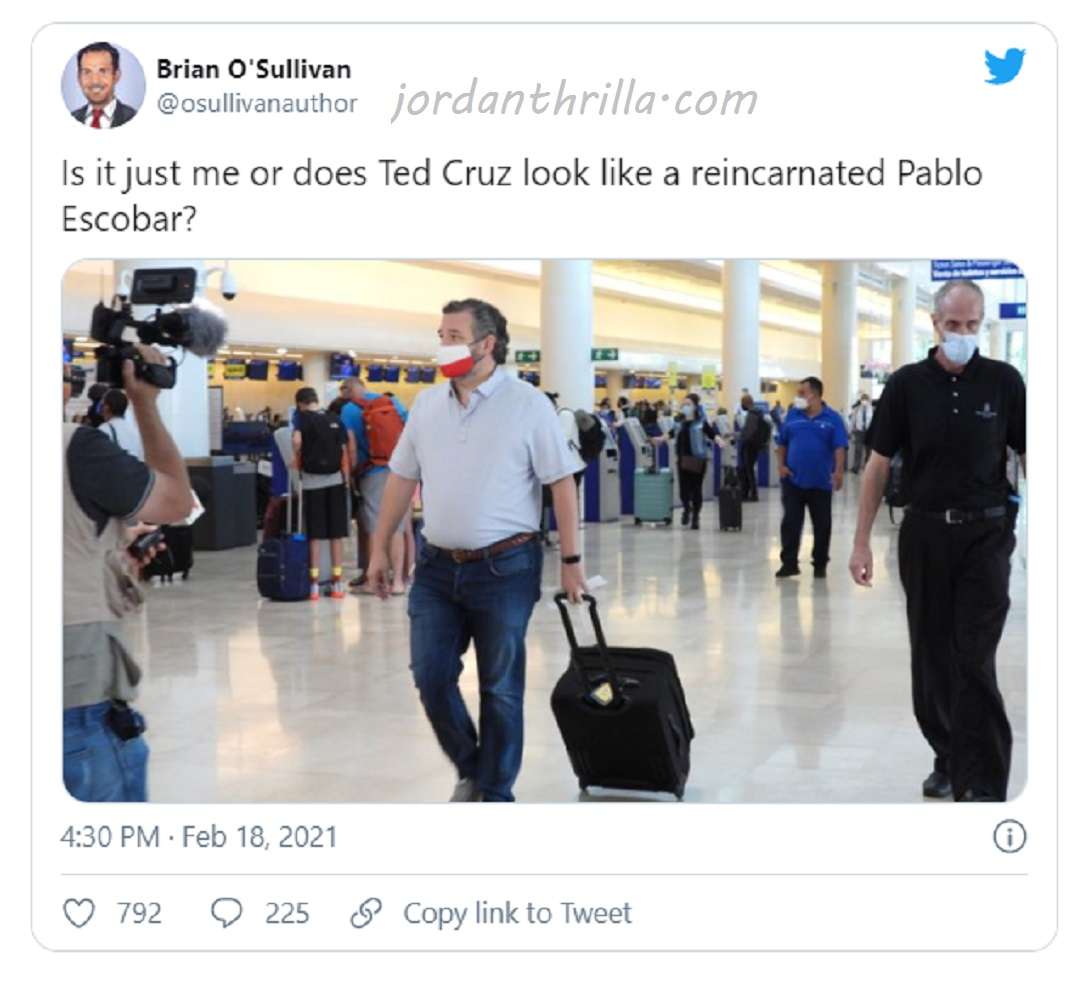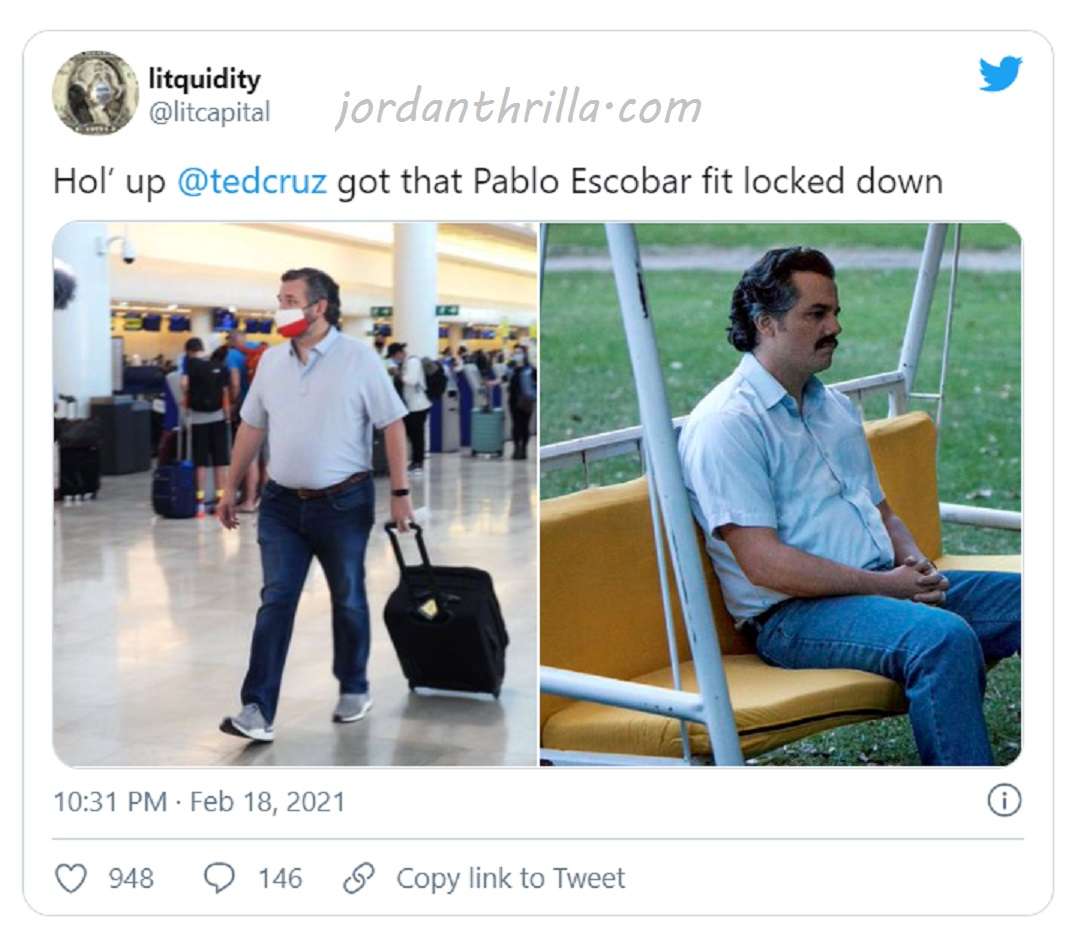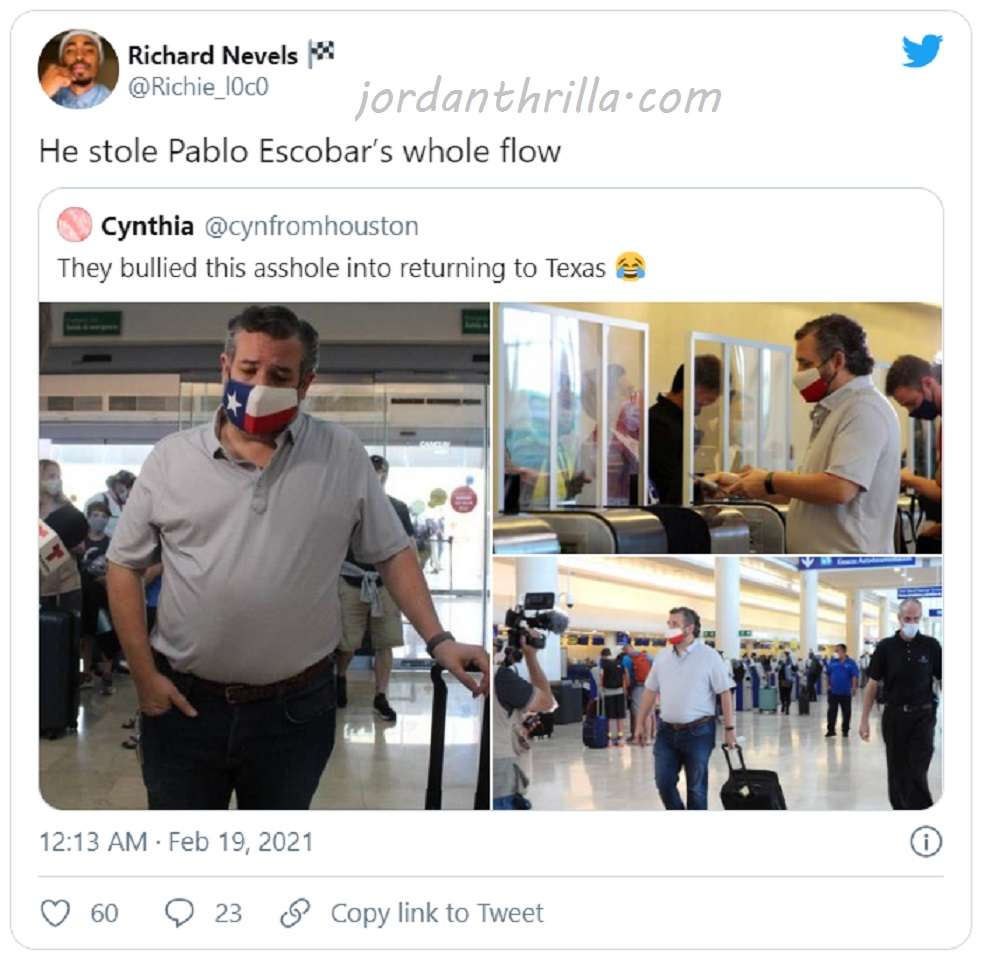 Ted Cruz reincarnated as Pablo Escobar is a legendary social media moment. This is one joke that will follow him for the rest of his career.
Author: JordanThrilla