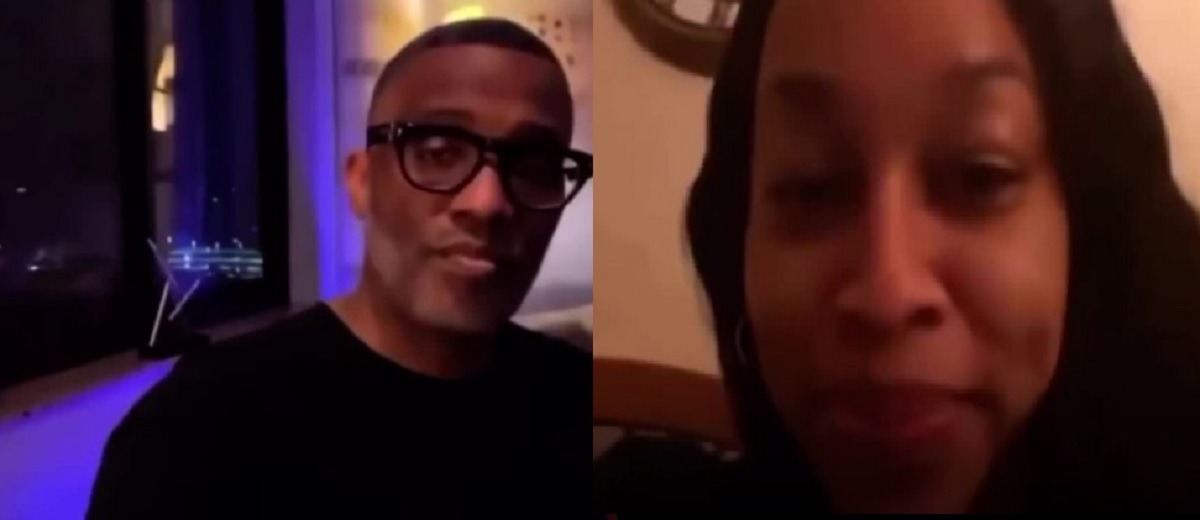 The man synonymous with keeping it real with women is going viral again for being super tough on a woman that was trying to gain his interest. In this incident Kevin Samuels curved an IG model who was flirting with him on Instagram Live. What he said after the curve, became the most memorable part of the funny situation.
Everything was going well until the woman gave a witty answer to a simple question he asked, "How old are you". When the woman replied "Guess", he booted her from his IG Live session abruptly. After Kevin Samuels said, "Guess the nuts" while looking into the camera at his fans.
Although it may have looked like he was being harsh, he may actually have done on that assumption that she was possibly underage. Since he's a self proclaimed expert at reading women he may have assumed she didn't want to say her age upfront, because she felt he would think she's too young.
Then again he may have just not had any time for the mental games, because she was possibly only asking him to get an ego boost from him guessing an age younger than she really is.
Whatever the case may be Kevin Samuels lived up to his controversial persona in that moment.
Author: JordanThrilla Staff