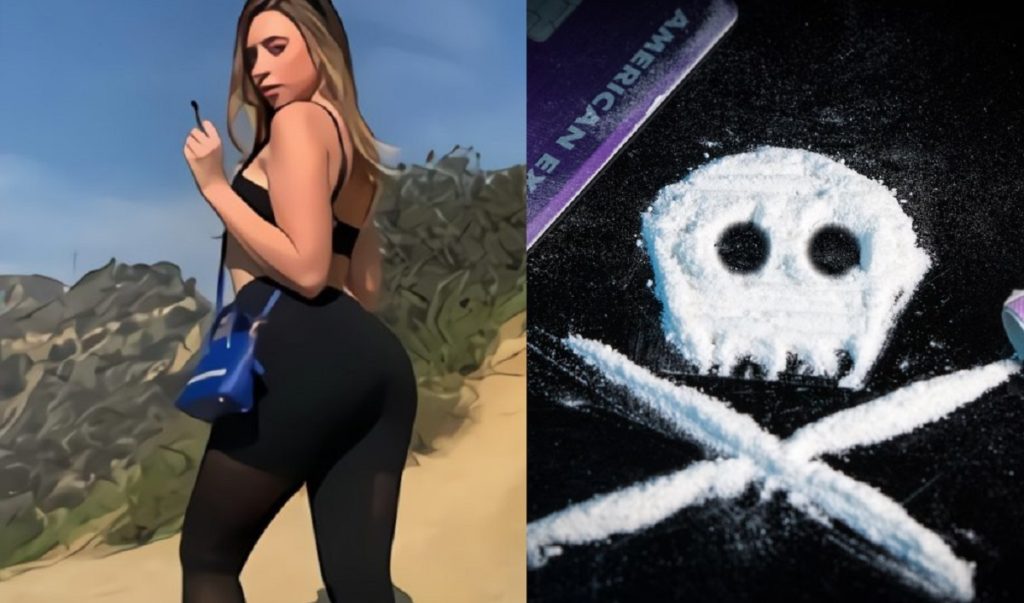 Ava Louise is one of the biggest stars on the OnlyFans platform who went viral some time ago due to her alleged hookup with Antonio Brown. Given her profession naturally she takes a lot of pride in her appearance. During a recent plastic surgery things went left when a doctor found something unexpected hiding inside her nose.
How a Doctor Found a Cocaine Rock Stuck in OnlyFans Model Ava Louise's Nose During Plastic Surgery
Ava Louise claims she was having breathing issues, which led to her decision to get some type of rhinoplasty procedure done her nose. Apparently she thought her septum was deviated, which is similar to the issue Kyrie Irving had when he got a nose job during his Celtics days. During the surgery the doctor found something white in her nose that looked like a booger at first sight. However, upon investigation Ava Louise had a cocaine rock stuck in her nose. There's no telling how long it was stuck there, or if she was feeling constantly high from it. Ava Louise claims her mom was very upset, as any parent would be if they found out their daughter was using coke at some point.
In a viral TikTok video detailing her strange hospital experience, Ava Louise wrote, "When I told my mom I was having breathing issues, and my septum must be deviated, and the only cure was a nose job. My plastic surgeon scraped a giant rock of cocaine out my nostril right in front of her, and said 'bet you can breathe now hunny'".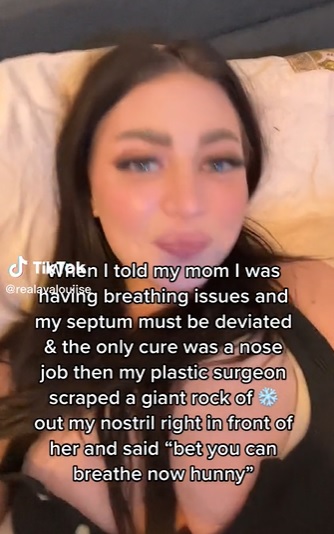 Why Was Ava Louise Addicted to Cocaine Drugs?
According to Ava Louise she became addicted to cocaine when she met her ex-boyfriend during the Coronavirus pandemic who was a drug dealer. Now that they are broken up she has allegedly vowed to never use the nose candy again.
Based on her description of the issue it seems the coke rock may have been the real problem causing her breathing issues. Let's hope she stays drug free so this doesn't happen again.