A Kid Laroi fight situation is going viral due to the mystery surrounding it. It's alleged The kid Laroi is in a Chicago hospital recovering from some bad injuries. According to reports The kid Laroi got jumped at Summer Smash in front his trailer, and his injuries caused his show to get cancelled.
Why Did Kid Laroi Get Jumped at Summer Smash in Chicago?
Viral photos show police running towards Kid Laroi's trailer after learning he was getting beat up. Not too long after a Summer Smash press release stated Kid Laroi's show was cancelled due to uncontrollable circumstances. It read,
"Kid Laroi Will Not Be Performing. Due to circumstances beyond our control he will no longer be performing".
The extent injuries he suffered is unknown, but since his show was cancelled they must be serious.
It's alleged the fight started when Kid Laroi got into a verbal altercation with some Chicago goons. Unluckily for him he was both outnumbered and without security, which left him in a dangerous situation.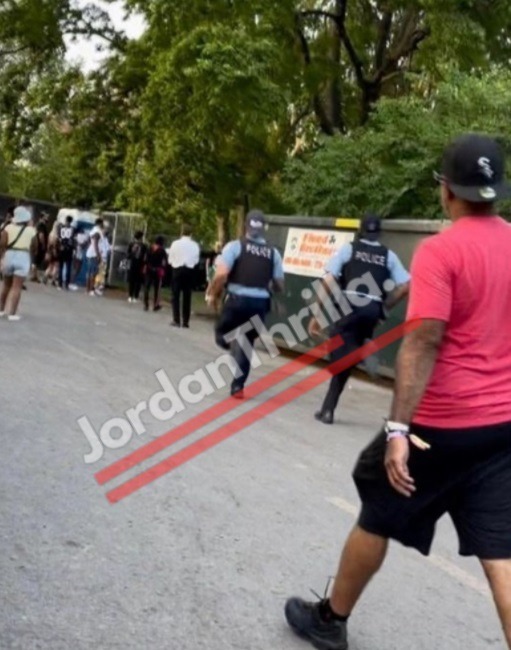 The Kid Laroi hails from Australia, and his fans describe him as an introvert who doesn't smoke or do drugs. He allegedly grew up homeless, which makes him a true rags to riches story. He went viral for getting his teeth fixed some time ago.
It's not clear what led to Kid Laroi getting jumped at Summer Smash, but rumors say he wasn't the person who escalated the situation.
Hopefully he makes a full recovery from the injuries he sustained. Kid Laroi getting beat up and jumped in a fight at Summer Smash is definitely news people never expected to hear considering the way he carries himself.
Author: JordanThrilla Staff