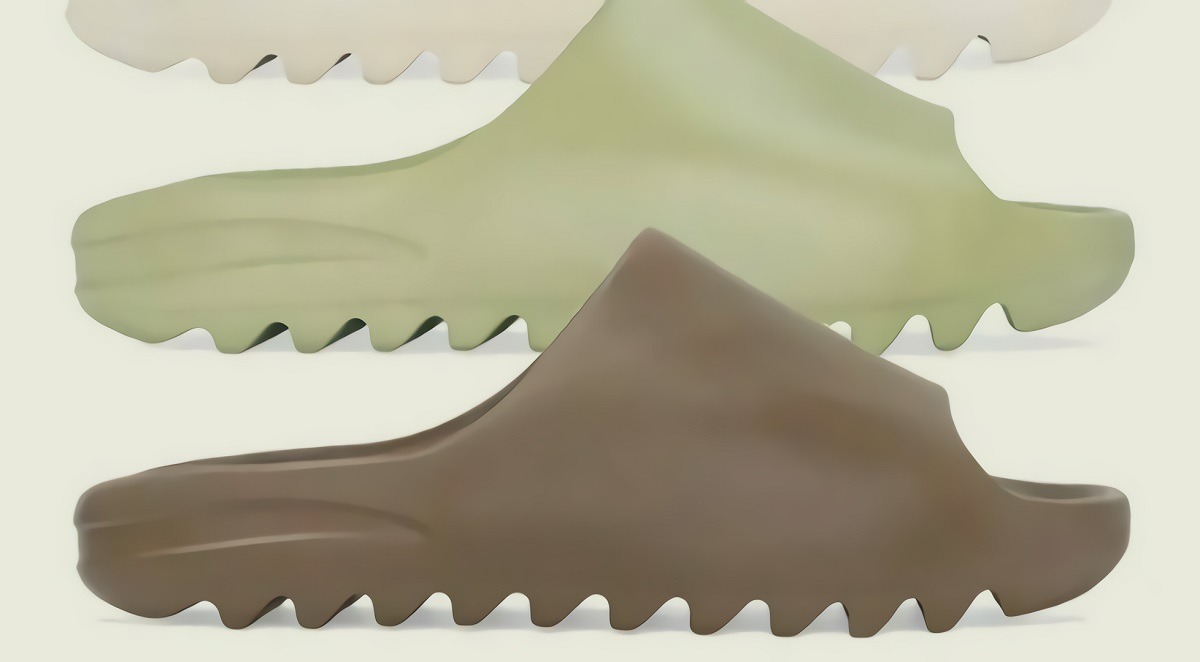 Yeezy Slides have been revealed, and as with most of Kanye West sneaker releases the reactions are very mixed. Some people like them, but most of what has been seen on social media is straight jokes. As you will see below people got real creative with the comparisons.
Kanye West New Yeezy Slides Gets ROASTED on Twitter
People clowned the new Yeezy slides by Kanye West, as they reacted to the release photos on social media. People began comparing the $55 Yeezy Slides to random objects and teeth in their reaction tweets. Take a look at some of the funniest comparisons from the Yeezy Slides roast session below.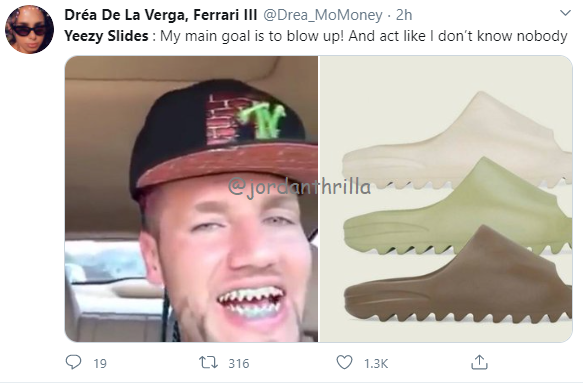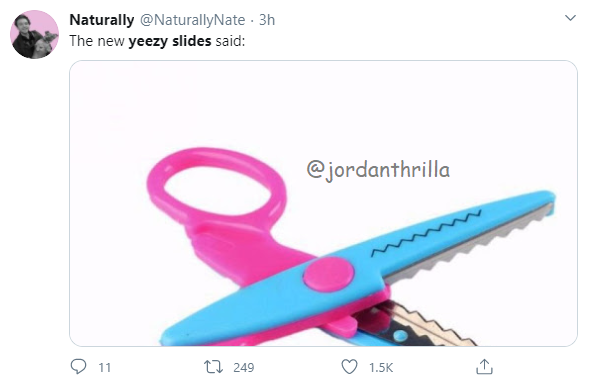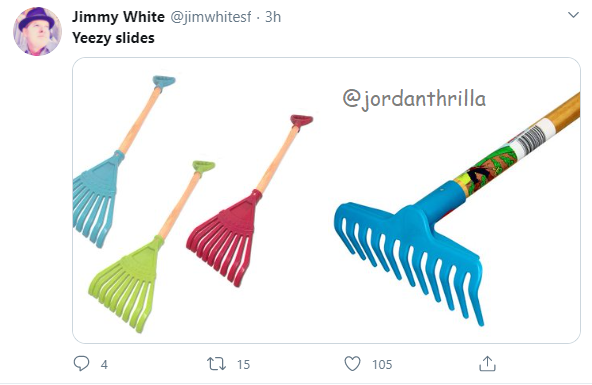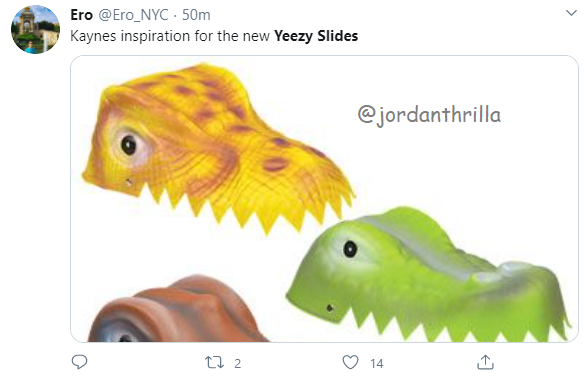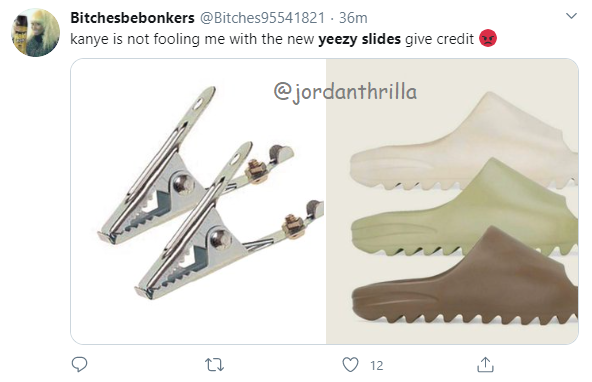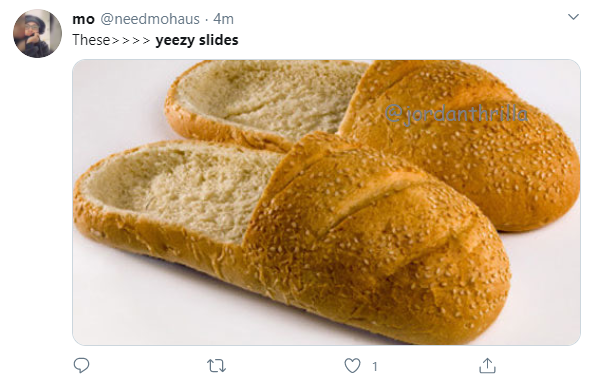 For the people who only care about the comfort of what they wear on their feet, it should be noted that people are saying these a very comfortable. Just don't be surprised if you here endless jokes about your Yeezy Slides while wearing them.
Reports are saying Yeezy Slides are becoming hard to find, which means they must still be selling out quick despite all the hilarious jokes.
Authors: JordanThrilla Staff