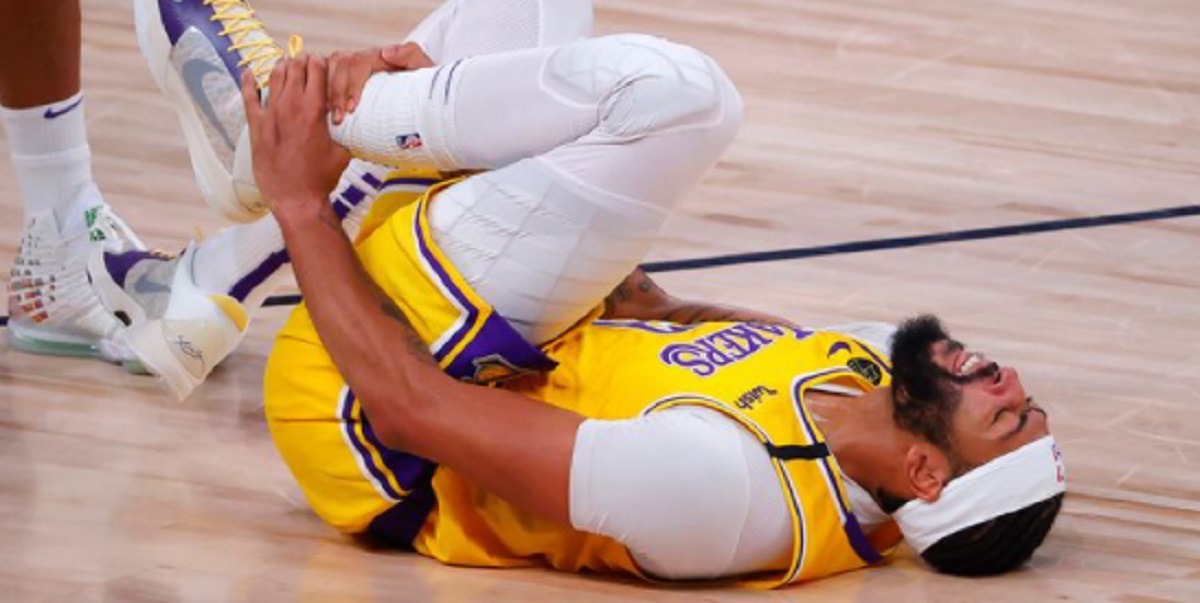 Two of the most injury prone players in the league are both playing in the same series, and as expected they have both had injury scares. Anthony Davis sprained his knee in Game 3, but started in Game 4 despite some rumors he wouldn't play. He struggled in the first half only scoring 6 points on 2-9 shooting. Now social media is reacting to Anthony Davis not starting the second half of Game 4 vs Suns.
Anthony Davis injured his left groin, so apparently his absence isn't related to his knee sprain. Most reactions were clowning Anthony Davis for seemingly getting injured from even the slightest contact. Given the situation they all seemed disrespectful, but we all know the sports world is cutthroat, which is what makes things great in some ways.
Take a look at how people went in on AD's injury woes.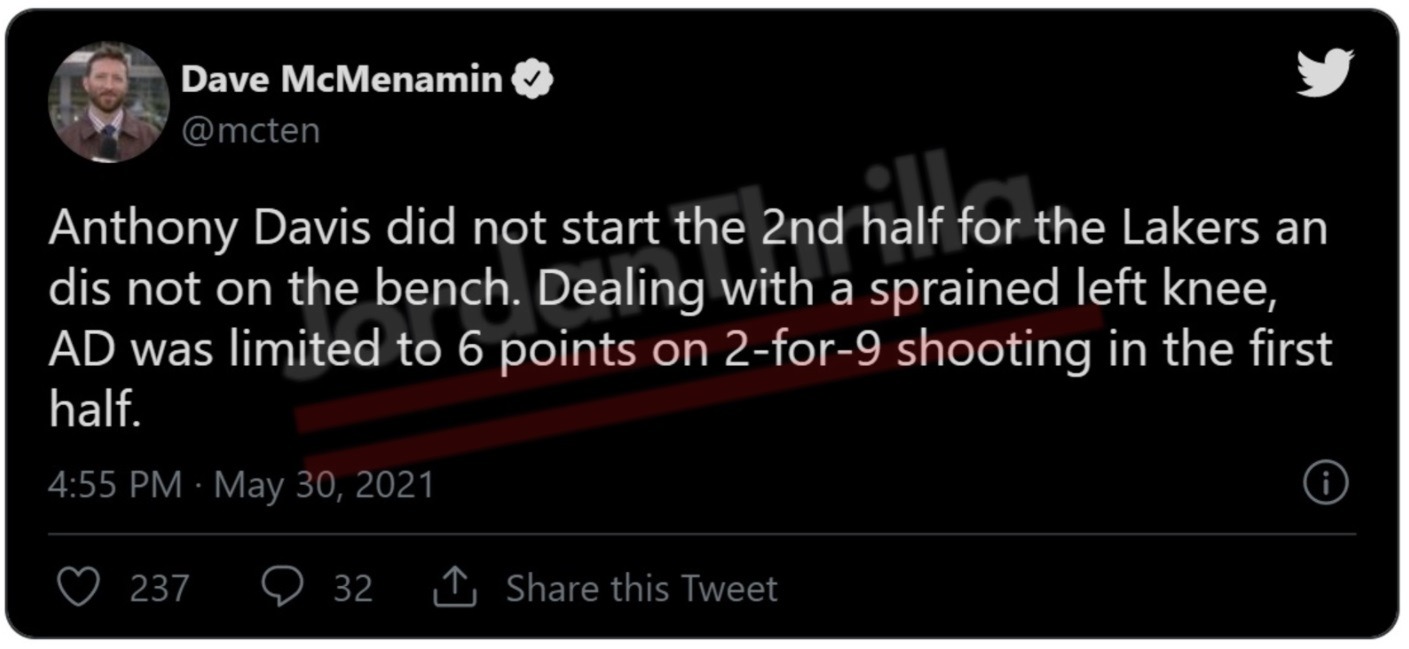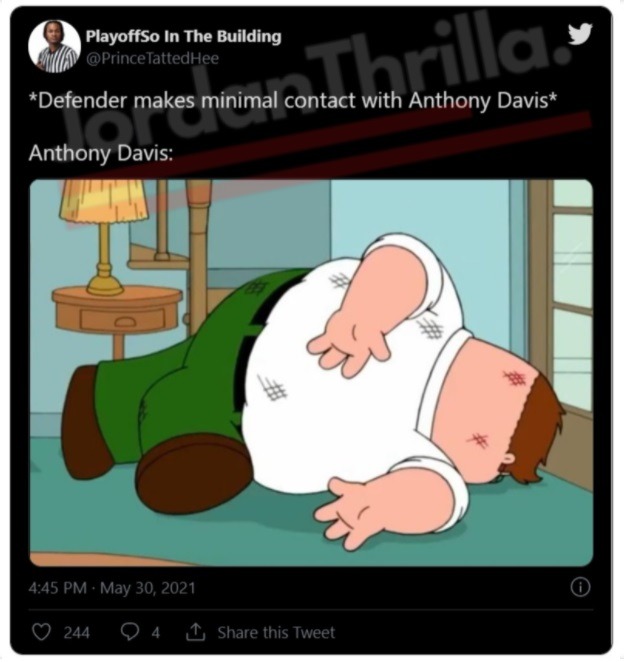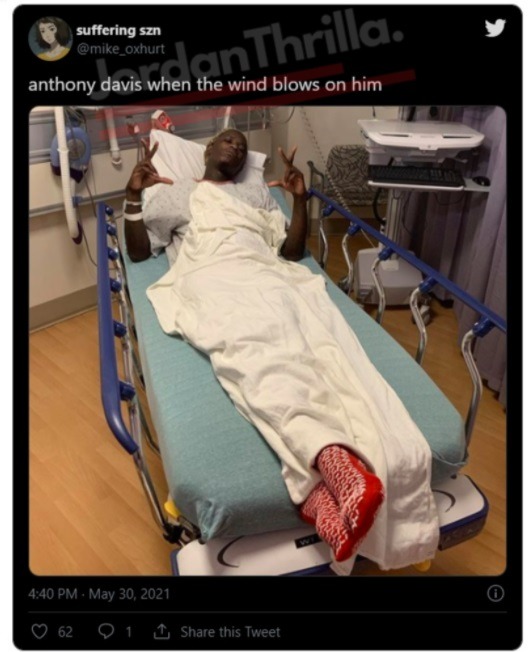 With Anthony Davis not starting the second half it left Lakers down two of starters since KCP was out with a knee contusion. Suns were quickly able to build a double digit lead without AD in the lineup.
It's clear who Lakers X-factor is in this series, so hopefully that knee holds up and his groin strain injury isn't serious.
Author: JordanThrilla Staff