Mike Tyson was kissing men on the lips during his boxing matches, and the proof is seen in old footage. The strange incidents of Mike Tyson kissing a man on the lips before and after his boxing fight, takes place around 30 second and 7:30 marks of the video. It was his match vs Trevor Berbick.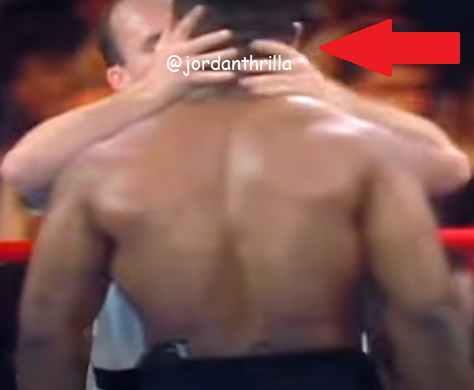 The photos above are of the two moments we were able to find in the video of Mike Tyson locking lips with two different men before and after the match. It's not clear what this means or why Mike Tyson was kissing the men, but it's strange for a lot of people to see the most vicious boxer of all time in a situation like that.
Maybe one day, Mike Tyson will speak on this.
Author: JordanThrilla