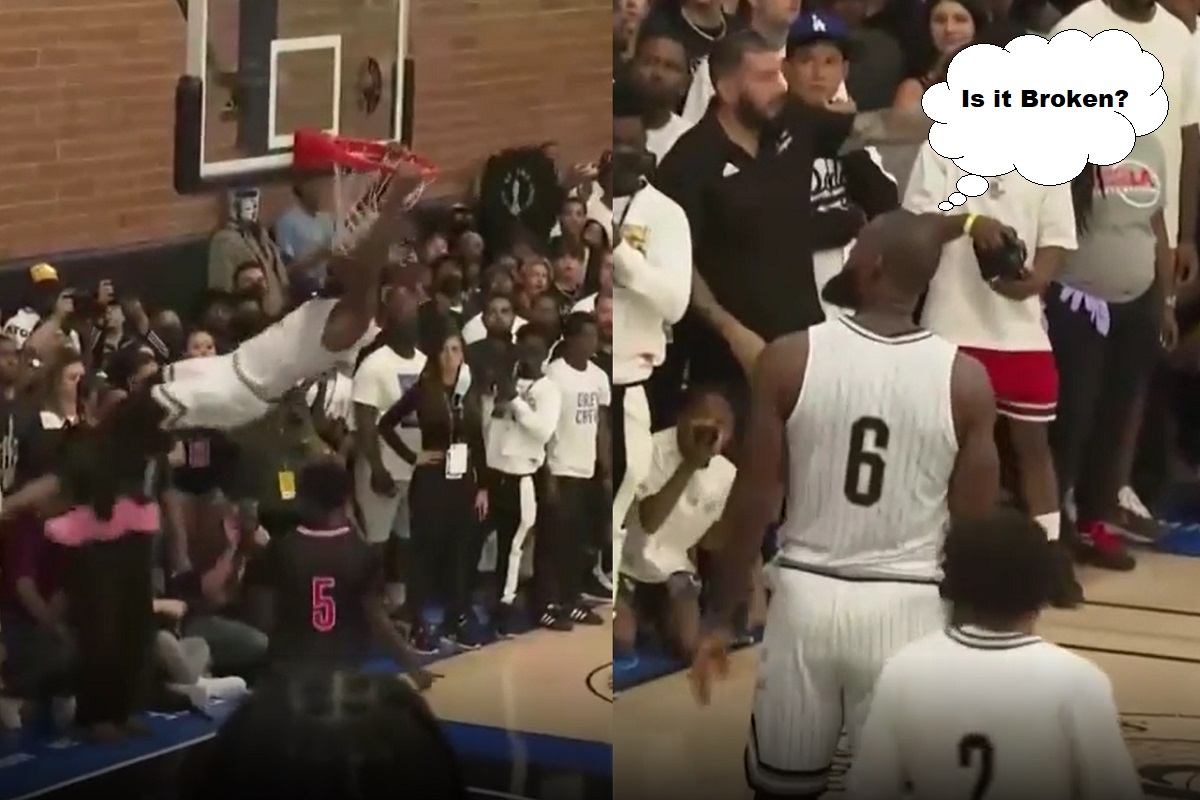 If you haven't heard the news Kyrie Irving and Lebron James are at Drew League for the first time since he dominated in 2012, and of course it has brought national attention. As result NBA has added a Drew League Stream to the NBA App, which enabled people to see Lebron James almost cause an accident in the small gym where the game is taking place.
Lebron James Almost Breaks Rim at Drew League 2022 as NBA adds Drew League Stream to NBA App
Despite his old age we all know Lebron James is still just as athletic as he was at the age of 21. Despite his over 250 pound frame he gets up with ease, and flies through the air with grace. However, the basketball rim takes a good amount of punishment trying to handle all his weight.
As you'll see in the footage below Lebron James almost broke the rim at Drew League. After Lebron's dunk the entire metal frame supporting the basketball goal was shaking dangerously. Lebron James looked up thinking it was about come falling down.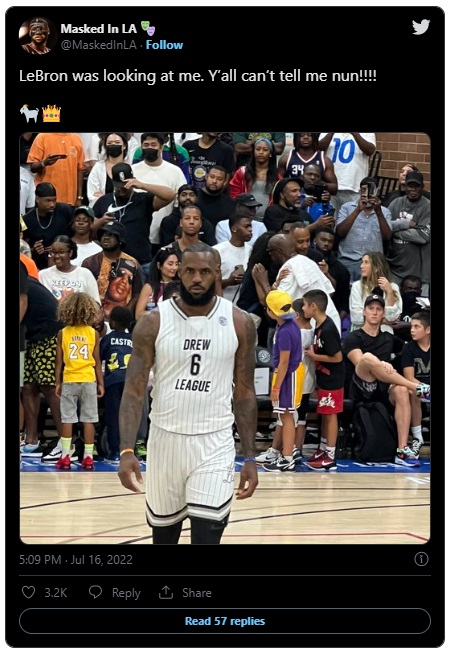 How to Watch Drew League Stream on NBA App?
Watching the Drew League stream through the NBA App is pretty simple. All you have to do is click 'games' and scroll to the bottom.
The fact that the NBA App has Drew League streaming is proof that the Lebron James stimulus package is real. It's also safe to say that Lebron is the first billionaire to ever play in the Drew League. A record that will probably never be broken.