Drake Bell, the former Nickelodeon star and musician, was reported missing and endangered by the Daytona Beach Police Department on Thursday, April 13, 2023. The police posted on their Facebook account that they were looking for Jared Bell, his legal name, who was last seen in the area of Mainland High School on April 12. They also said he was traveling in a 2022 grey BMW.
The news of his disappearance sparked concern and speculation among his fans and the public, especially since he had not updated his social media accounts since April 3. Some wondered if he was in trouble or hiding from something, while others hoped he was safe and well.
However, a few hours later, the police updated their post and announced that they had found Bell and that he was safe. They did not provide any details on how or where they located him, or why he was considered missing and endangered in the first place.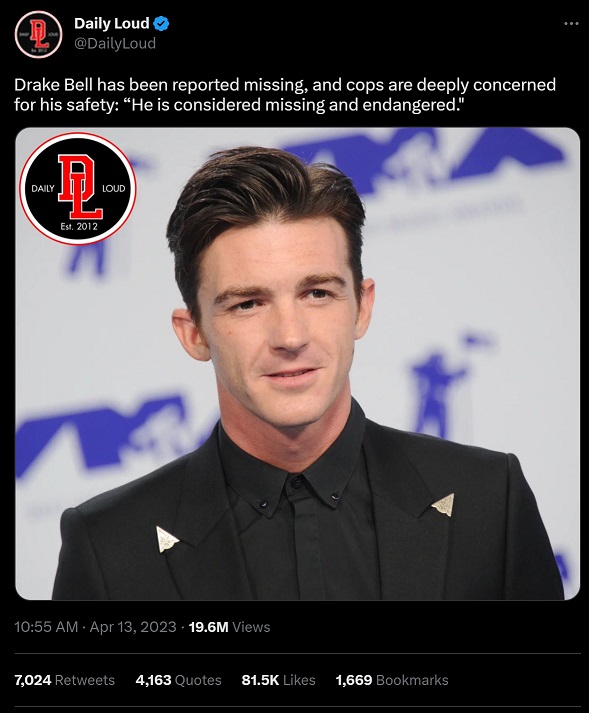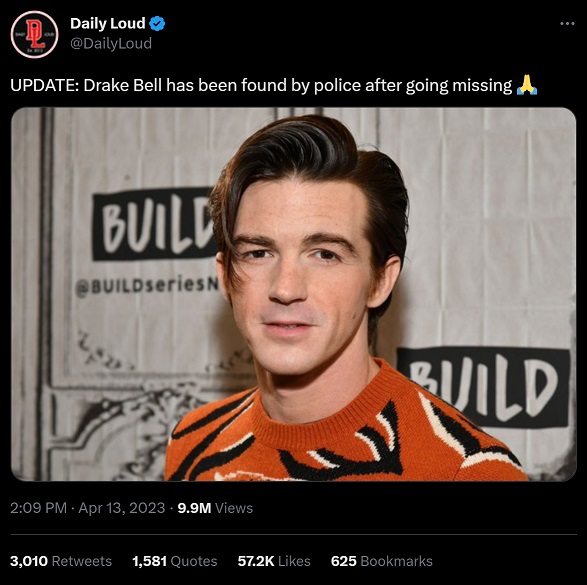 Drake Bell Reacts to Police Saying He was Missing and Calls Out People For Overreacting
Drake Bell himself seemed to be surprised by the whole ordeal, because apparently he just forgot his phone in his car. He posted a tweet on Thursday evening that read: "You leave your phone in the car and don't answer for the night and this?". He did not offer any further explanation or apology for causing worry to his fans and family. It seemed he was calling out people for overreacting.
Bell is best known for his roles on The Amanda Show and Drake & Josh, as well as his voice work on Ultimate Spider-Man. He also has a career in music, having released several albums and singles over the years. He recently became a father to a son with his wife Janet Von Schmeling.
Bell also has a history of legal troubles, as he pleaded guilty to sending sexually explicit texts to a 15-year-old girl in 2021. He was sentenced to two years of probation and 200 hours of community service.
It is unclear what led to Bell's disappearance or what he was doing during that time. It is also unknown if he will face any consequences or charges for his actions. For now, it seems that he is back online and safe, but his fans may still have questions about what really happened. Did he really just forget his phone in the car?