Frontier Airlines' Duct Tape incident is trending, and the story behind it all is crazier than it sounds. The incident involved one passenger, two female flight attendants, and parents allegedly worth $2 Million.
Why Did Frontier Flight Attendant Duct Tape a Man to His Seat?
According to reports the 22 year old man named Max Berry sexually assaulted two female Frontier flight attendants by touching their chest area, then assaulted another flight attendant with a punch while screaming his parents were worth $2 Million. To calm the situation down the Frontier Airlines flight attendants duct taped Max Berry to his seat for the remainder of the flight. Due to how controversial the situation is the flight attendants involved have been suspended with pay while an investigation takes place.
Take a look at some footage from the incident.
As you can see Frontier Flight Attendants duct taped Max Berry to his seat from head to toe. He couldn't move, talk, use the bathroom, scratch his head, or anything else. This raised some ethical concerns despite the fact that he caused the whole situation.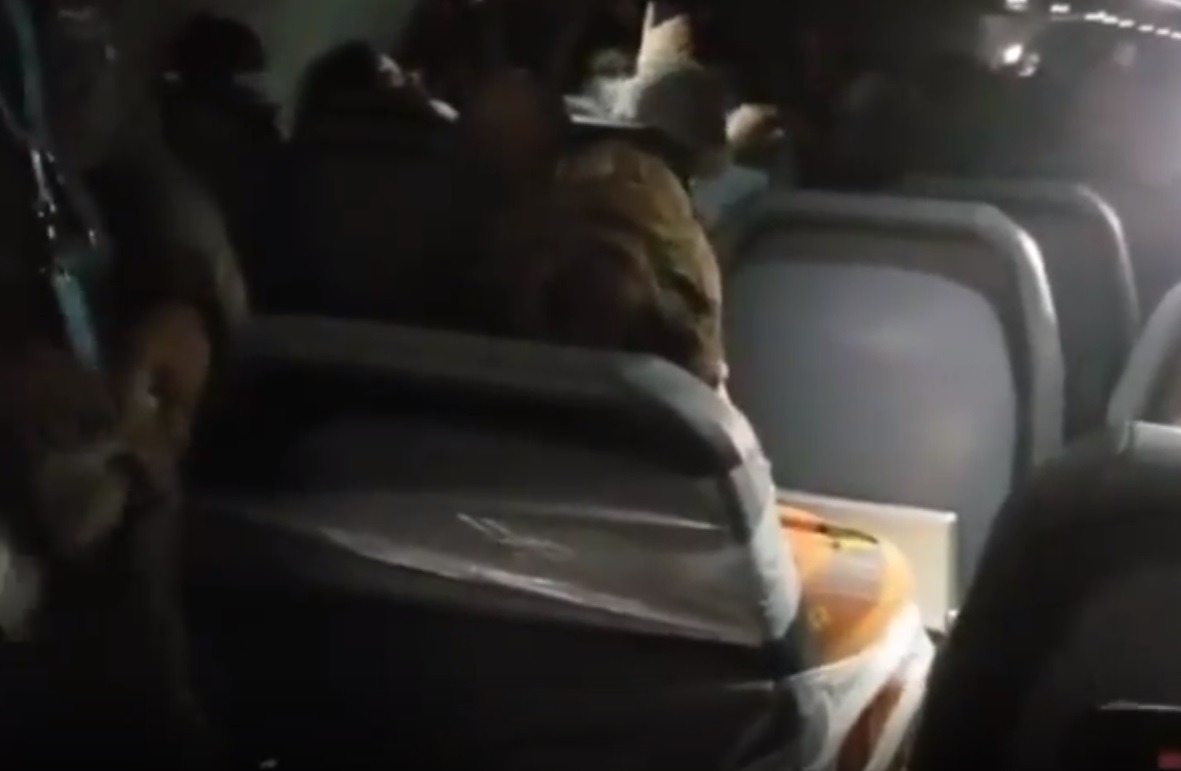 Frontier Airlines has had a bad string of incidents lately that have really tarnished the public image of their flight quality. Just a few weeks ago a black woman with a white child was accused of human trafficking by a racist passenger. Before that a massive brawl broke out between a white and black family on another one of their flights.
This Frontier flight attendants duct tape incident just adds to the growing list of reasons people are trying to avoid boarding their flights. Max Berry has been arrested by police.
Author: JordanThrilla Staff