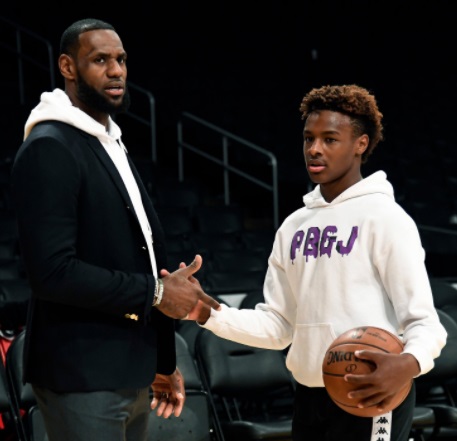 Lebron James son Bronny James angered black women with a TikTok post showing he only likes light skinned women. Bronny James posted photos of several light skinned women he liked with a caption saying "mhmm", but black women noticed immediately there was no dark skinned women on his list.

Black women voiced their anger in his comments asking why Bronny James only posted pictures of light skinned women. Some even mentioned how Lebron James is about black empowerment and his mother black, yet Bronny doesn't like dark skinned women.
To be fair, just because Bronny James only posted light skinned women doesn't necessarily mean has anything against women with a darker complexion. Also the woman Lebron James allegedly cheated with was a fair skinned woman. Maybe Bronny actually likes the same kind of women Lebron likes now.
Author: JordanThrilla