The Target Store made a massive $90 million in sales in 2022, but the way the store rewarded its employees for reaching such a milestone has drawn criticism from the public. To celebrate the accomplishment, the store gave out cupcakes to its employees, which many people on social media deemed as an insult to the hard work and dedication of the workers.
The reaction to this situation is clear: many people believe that the Target Store should have rewarded its employees with something more significant than a few cupcakes. The general sentiment on social media is that the store should have issued a bonus check, or even a raise to the workers who made the sales goals possible.
The situation has revealed a recurring theme in many corporate environments: the tendency to undervalue employees. There is a disconnect between how much work is being done and the level of compensation workers receive. This has caused many people to question the morality of corporations, who often prioritize profits over the welfare of their employees.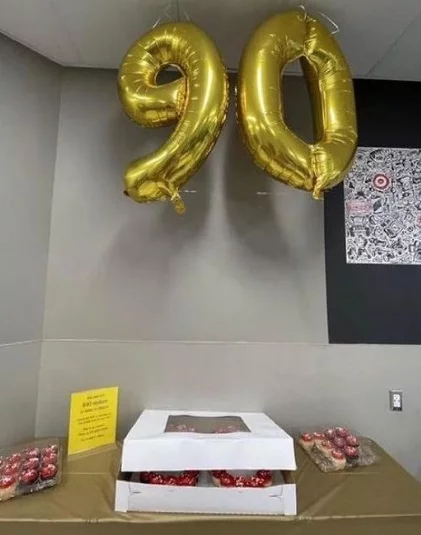 The Target Store situation has sparked a debate about whether corporations should be held accountable for the way they reward their employees. On the one hand, some argue that companies should be allowed to reward their workers the way they see fit. On the other hand, some argue that corporations should be expected to reward workers fairly, especially after reaching such an impressive milestone.
At the end of the day, the Target Store situation reveals something interesting: corporations often prioritize profits above all else. This is something that workers should be aware of, and take into account when considering their job opportunities in the future. Corporations should also be mindful of how they reward their employees, and take into account the public opinion that may arise from such an action.