Resellers are attempting to sell the famous $17K Azealia Banks $ex tape with her fiancé Ryder Ripps for $275 Million. The crazy thing about this is that this isn't video footage that's being sold, it's only audio. There is already someone willing to pay that much just to listen to.
There's another strange twist to this story, it's actually being sold in cryptocurrency in the amount of over $140,000 ETH, which is the equivalent of $275 Million something like bitcoin. The audio of Ryder Ripps Azealia Banks $extape titled "I f***** Ryder Ripps" is about 24 minutes long, which means the buyer is willing to pay $11 Million for each minute.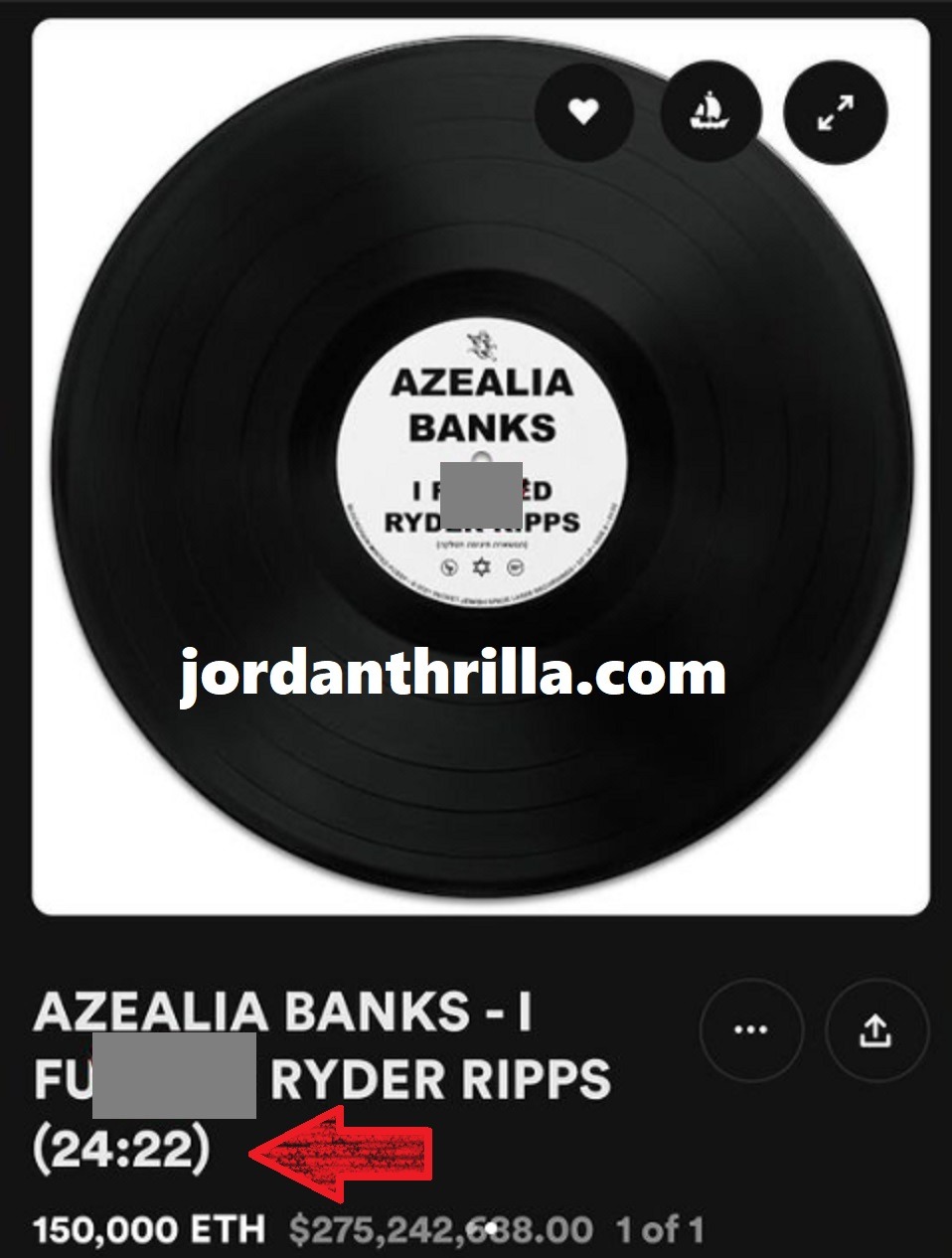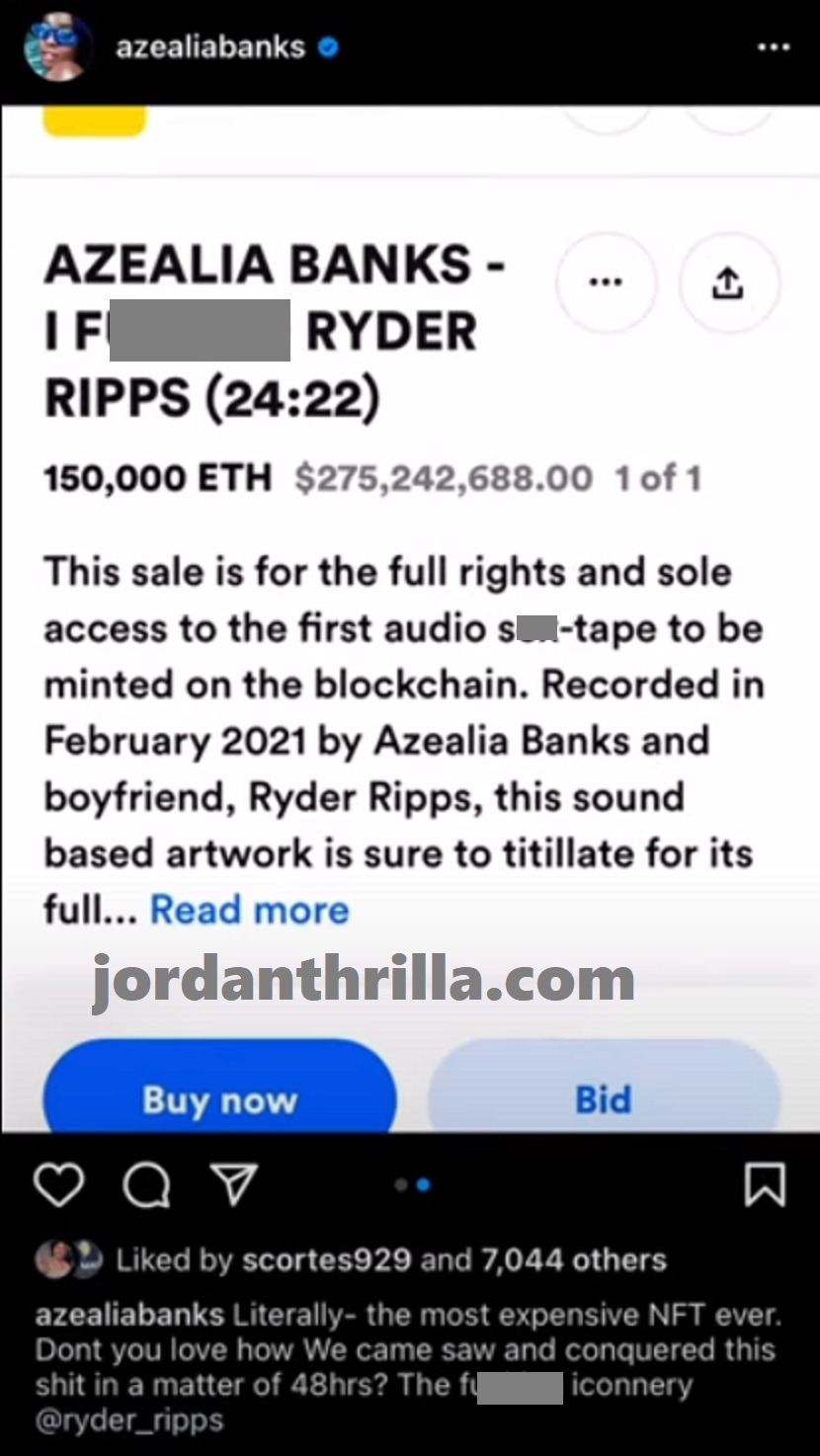 The Azealia Banks Ryder Ripps $ex Tape will be the first ever minted on the blockchain, which simply means a strategy of recording of transactions made in cryptocurrency that is maintained across several computers that are linked together by peer-to-peer network.
History is being made in the most unusual way. This could possibly be the most expensive audio ever.
Author: JordanThrilla