After almost tearing his ACL in Game 5, it appears Anthony Davis almost tore his Achilles tendon in Game 5. While going up for a rebound Anthony Davis landed awkwardly. Lebron James reaction to Anthony Davis tearing his Achilles possibly, really conveyed how scary the situation was. When AD went down to the ground, everyone held their breathe.
It looked a lot like how Demarcus Cousins tore his Achilles. There was a look of shock on Lebron James face as he watched medical personnel tending to Anthony Davis.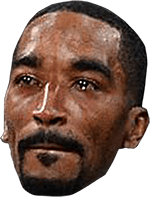 Lebron James face when he saw Anthony Davis go down holding his Achilles probably is the same look all Lakers fans had. Could you imagine Anthony Davis tearing his Achilles in the Kobe Mamba jerseys?
The good news is Anthony Davis is back on Lakers bench, but he still hasn't checked back into the game. That's two close scares for Anthony Davis in back to back finals games.
Author: JordanThrilla