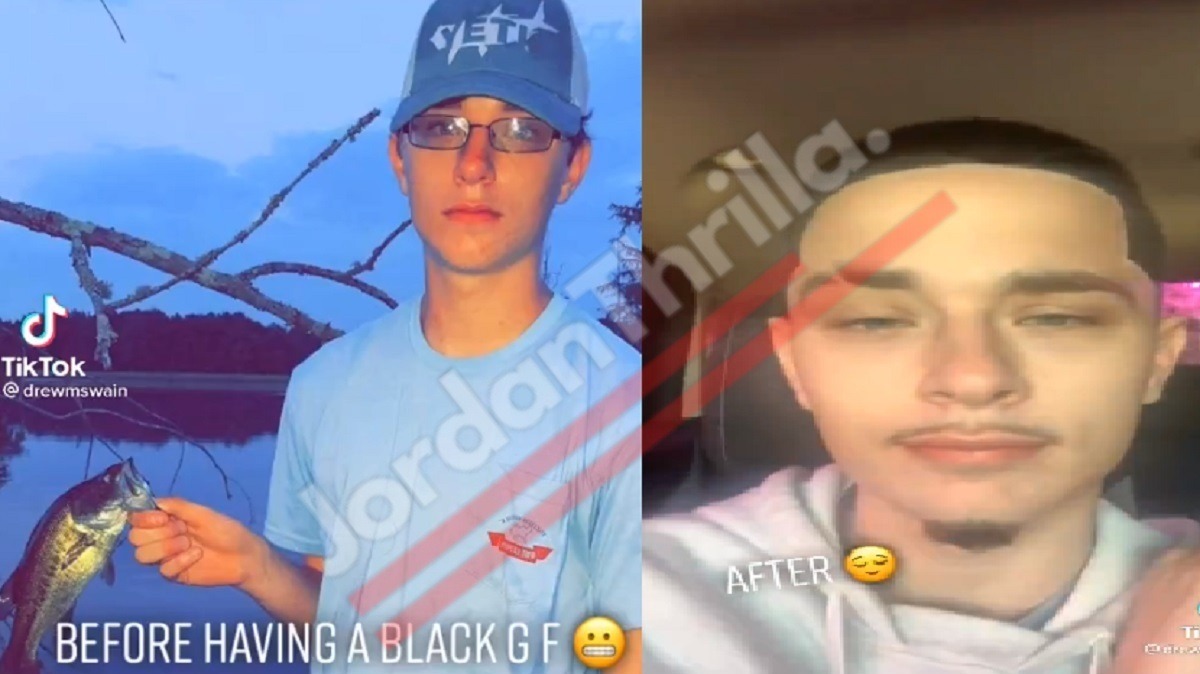 In life they say nothing can change a man faster than woman, especially when she's introducing you to a new culture. That was the core idea of the "Before Having a Black GF" TikTok video about an interracial couple that is going viral.
The video shows how a white man's appearance changed after he started dating his first black girlfriend ever. He went from looking like a fisherman, to having a fresh cut and tape up like he was the coolest kid at his school. He went from dressing like a teacher to being swagged out in the latest drip looking like a guest at a fashion show.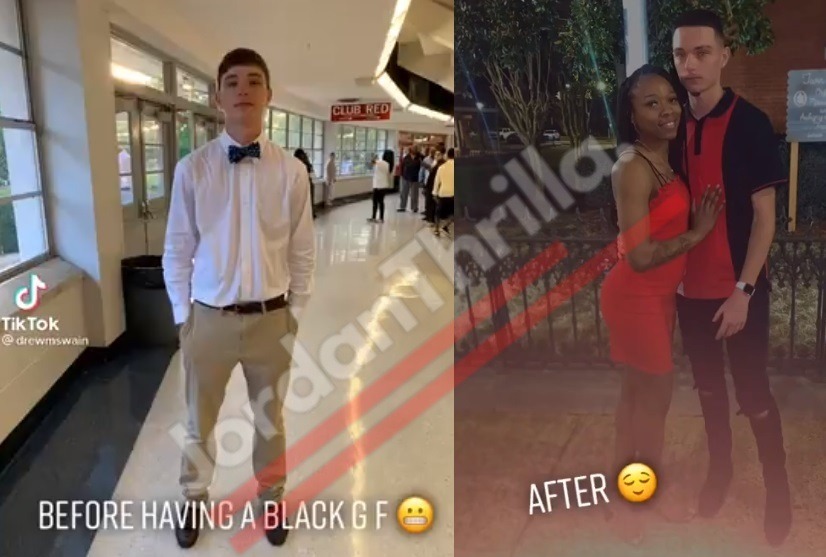 In the footage the white man claims that his black girlfriend made him "express himself like he wanted to". However, one could argue that he's expressing himself the way he thinks he has to in order keep her interested. Some people think it's bad thing when someone has to change themselves from who they were before they met someone, but it can definitely be a good thing in some cases too. Either way it seems this guy is happy with his new found identity, and that's really all that matters.
This "Before Having a Black GF" TikTok video is legendary for more reasons than one. People of all races can relate to it in some way. For example this reminded us of how Russell Wilson said Ciara taught him to be "cool".
Author: JordanThrilla Staff