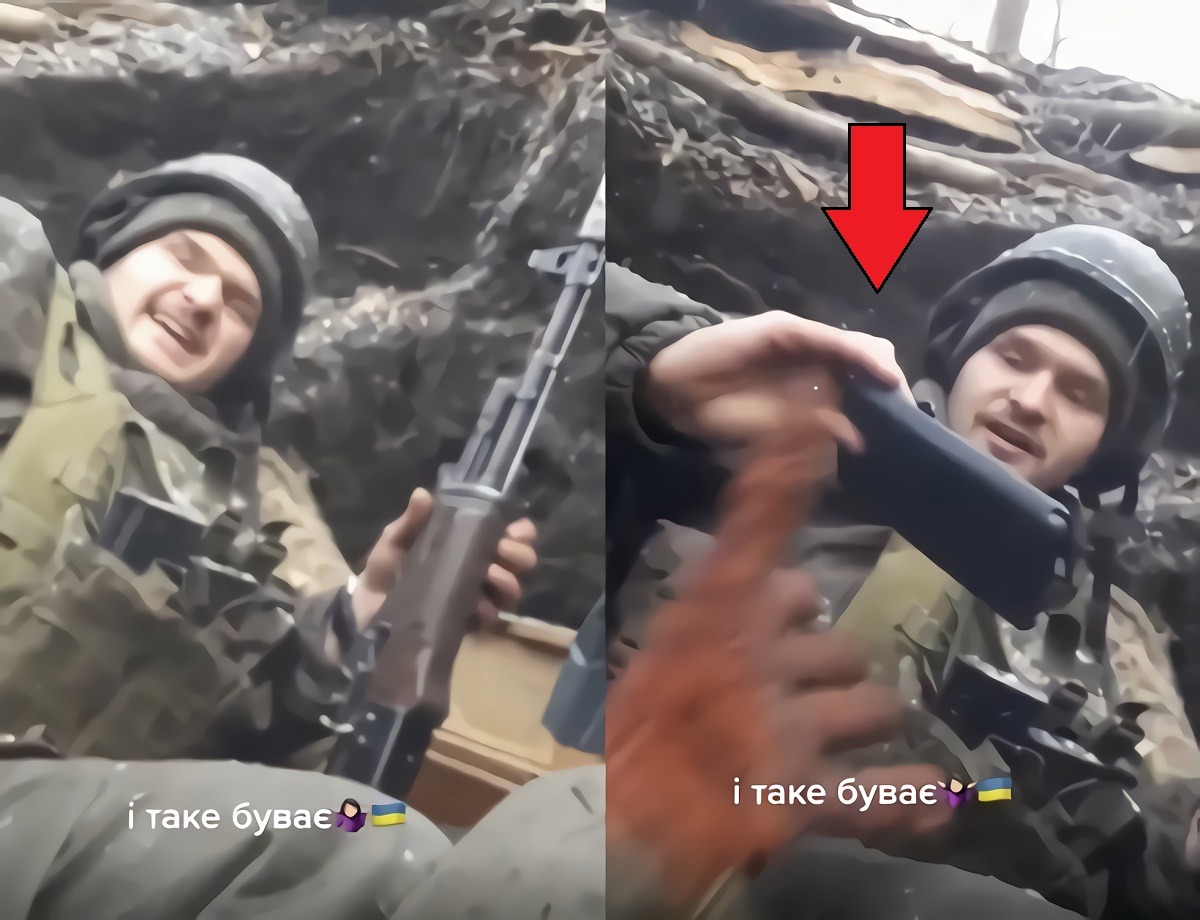 Have you ever seen a movie where someone gets shot only to find out they are unharmed, because of something they had in their pocket? In the Hollywood world most time it involves something like a penny blocking a bullet from hitting vital organs. For one Ukrainian soldier it was the device we all carry around on a day to day basis to communicate.
Video Shows How Ukrainian Soldier's Cellphone Saved Him From a Russian Bullet
A viral video shows the moment a Ukrainian soldier's smartphone blocked a Russian bullet that likely would have ended his life. In the footage the Ukrainian soldier had the cellphone near his kidney area while on the war front. After realizing that he got hit a by bullet he reached into his pocket, and saw the only thing that was damaged was his phone.
As you'll see in the footage below the Russian bullet hit the Ukrainian soldier's smartphone right in the middle area where the battery is located. The hole it left was massive, so it's really a miracle it didn't go all the way through. The soldier is also lucky that his phone didn't explode in his pocket. Someone from up above was definitely watching over him in that moment. You could actually still see the bullet inside the Ukrainian soldier's cellphone. Take a look.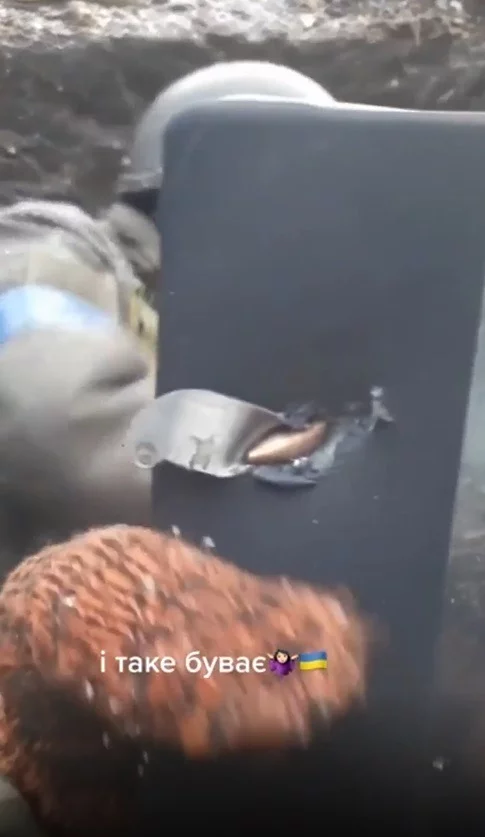 So much tragedy has happened during the Ukraine Russia war that we have grown accustomed to hearing sad stories. This is one of the few stories that has positive spin to it, but also shows how dangerous times are for young men defending Ukraine from Russia's atrocities.
A Ukrainian soldier's smartphone taking a Russian bullet that could have ended his life seems like something right out a movie script. The world needs to know what brand of phone that was, because it is truly built tough. Was it an Android or iPhone?